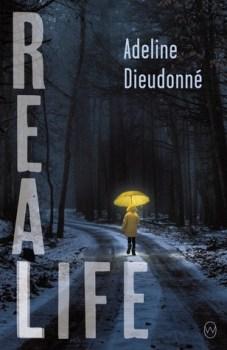 Real Life by Adeline Dieudonné, Roland Glasser
Published by World Editions on February 4, 2020
Genres: Coming of Age, Family Life, Literary Fiction
Pages: 266
Goodreads
Buy on Amazon


When the innocence of fairy tales meets the terror of a Stephen King thriller…

This international bestseller by French author Adeline Dieudonné is one girl's bitingly funny coming-of-age tale within a violent, savage family.

At home there are four bedrooms: one for her, one for her little brother Sam, one for her parents, and one for the carcasses. Her father is a big-game hunter, a powerful predator, and her mother is submissive to her violent husband's demands. The young narrator spends the days with Sam, playing in the shells of cars dumped for scrap and listening out for the melody of the ice-cream truck, until a brutal accident shatters their world. The uncompromising pen of Adeline Dieudonné wields flashes of brilliance as she brings her characters to life in a world that is both dark and sensual. This breathtaking debut is a sharp and funny coming-of-age tale in which reality and fantasy collide.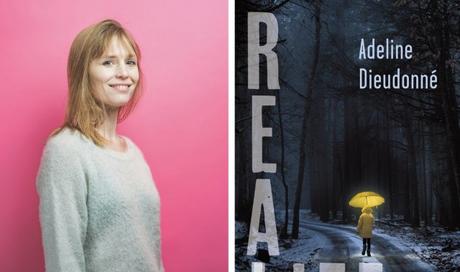 While I was definitely intrigued by the story of Real Life, I was a little concerned since the book was not originally written in English. Real Life by Adeline Dieudonné is translated by: Roland Glasser.  I was quickly relieved to see how well the story flowed despite it being translated. The book isn't huge, either, it boasts about 266 pages all total.  That makes for a very quick read in my world.
As the description warns readers, the narrator is the young sister who talks about the rooms in their house – one for her, one for her brother, one for her parents and because the father is a big game hunter, there's a room for the – well, carcasses.  Real Life is a "real life" story that shows violence against women as readers see the mother being submissive to her violent husband and his demands.
I will warn you: this book is not for the faint of heart.  It's graphic, it's horrific, it's tragic, and it's a story that you have to read first hand.  Anything I share might ruin the story for you.  It's a well written story that moves well, but again, it's also a bit graphic.
---
About the author: Adeline Dieudonné is a Belgian author and lives in Brussels. Real Life, her debut novel, was published in France in Autumn 2018 and has since been awarded most of the major French literary prizes: the prestigious Prix du Roman FNAC, the Prix Rossel, the Prix Renaudot des Lycéens, the Prix Goncourt—Le Choix de la Belgique, the Prix de Étoiles du Parisien, the Prix Premiere Plume, and the Prix Filigrane, a French prize for a work of high literary quality with wide appeal. Dieudonné also performs as a stand-up comedian. (Back cover)
About the translator: Roland Glasser was born in London, studied in Aberystwyth, and lived in Paris for a decade, pursuing twin careers in translation and the performing arts. His translation of Fiston Mwanza Mujila's Tram 83 won the Etisalat Prize for Literature 2016 and was longlisted for the Man Booker International Prize and the Best Translated Book Award. Authors he has translated include Anne Cuneo, Martin Page, Marc Pouyet, Julien Aranda, and Stéphanie Garner. Roland is a co-founder of The Starling Bureau – a London-based collective of literary translators.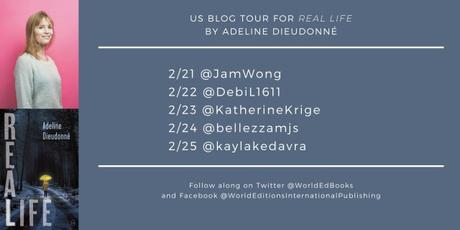 ---
Real Life by Adeline Dieudonne, translated from the French by Roland Glasser, was published in the U.S. on February 4, 2020. I am grateful to World Editions for the opportunity to participate on the blog tour listed above.

~ ~ ~ ~ ~ ~ ~ ~ ~ ~ ~ ~ ~ ~ ~ ~ ~ ~

It would be great if you would stay connected with me!! You can follow me on Twitter @DebiL1611, like me on Facebook at 2014 and Beyond, circle me on Google+, follow me on Tumblr, Instagram and Bloglovin', subscribe on YouTube, or connect with me on LinkedIn and Pinterest.

Please make sure to visit my homepage and subscribe to my blog for more great posts on running, fitness and lifestyle topics as well as food, product, music and book reviews, and more!