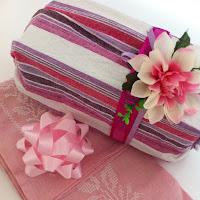 It's no secret that mothers spend a lot of time in the kitchen; and that's not always a bad thing; there are some really lovely and affordable tea towels on the market at the moment... yes you read right... me... a non-kitchen person coveting something in the kitchen.  
But wait.  
Don't be mistaken, I certainly don't enjoy doing the dishes, although there can be a Zen-quality to having your hands in hot water if the children are playing outside and there is calming music on in the background... who am I kidding; dishes are usually done with them wrapped around my knees complaining about whatever, with minutes to go before I end up throwing them shoeless in the car for the dash to get to preschool... and then as you race to the gate you ask yourself; "preschool?  Why am I racing to preschool?  Are my children truly going to miss a life-changing learning experience if they arrive ten minutes late?  Will other (mostly equally time-challenged) parents really think any less of me if I saunter rather than rush through the door?  Could I truly loose my grip on reality if I lose ten minutes of me-time?" 
I think the answer to the last question is possibly yes, given that this blog has so easily lost it's plot!
Back to Parties - Craft – tea towels – they make lovely presents, but they also make lovely wrapping 'paper' for presents.  It's not a new idea but it's a pretty one, and perfect for Mother's Day.  Make the idea you-nique and top your linen wrapping with several suitable ribbons and a fabric flower topper... now... about those dishes...