2012 has almost gone, at first, everyone, I want to say Merry Christmas and Happy new year to you all. Today I will continue with the topic of fashion.
Do you think that 2012 is just another surgeless year for fashion world? Not really. On the carpet, there are always many catastrophe which will make people burst into crying. Here I collect the most bizarre carpet appearances of those celebs. Now let's vote for the ugliest appearance of 2012. Here we go. ( At the same time, the billboard official site has also launched a poll for the worst dresses of 2012, you can visit the site to vote.)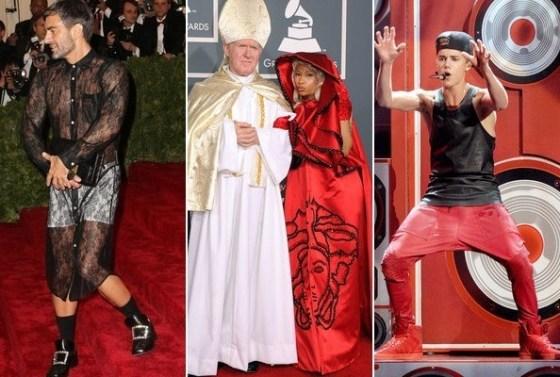 Justin Bieber At American Music Awards with Saggy Red Leather Pants.
It seems that Justin Bieber has raised a great reputation among those teenager boys and girls. But that doesn't mean I am agree with his super fantastic fashion taste. From unveiling his pink briefs on the street frequently to the dramatic heightened shoes, Justin Bieber's appearance can always drive me crazy. At American-Music-Awards 2012, Justin Bieber continue his fatal matching. Black vest, red leather pant, flamboyant red shoes, what style do you want to show? What I want to say is that though Justin Bieber ,you are a popular diva, you shouldn't hurt your Lori fans.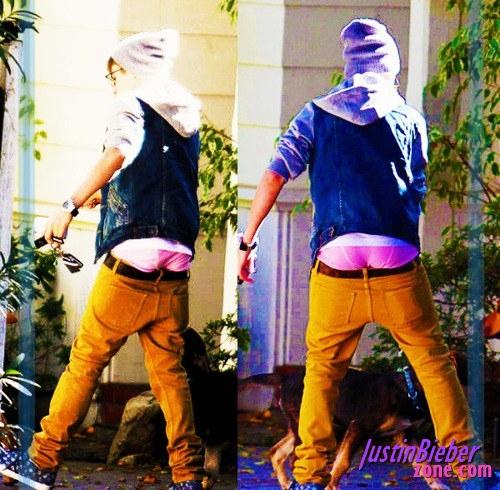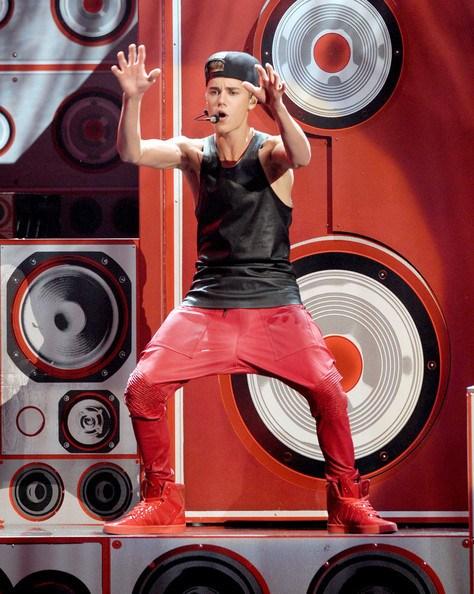 Marc Jacobs Sheer Lace Dress
As a well known fashion designer, Marc Jacob knows the power of a good man dress. He paired his with clean underwear and pilgrim shoes. But what kind of style do you want to present ? Sexy? Glamorous or ?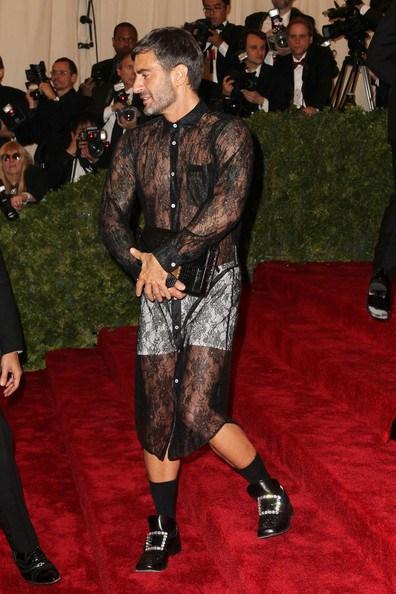 Lady Gaga Alien Pod
What Lady Gaga wears can always become the talk of the town. Maybe just as what Lady Gaga says she is a monster. When she announced the launch of her new fragrance – The fame, she picked a spray tan, a blowout, an Herve Leger dress , and some Louboutins. But this super modern look really shock us.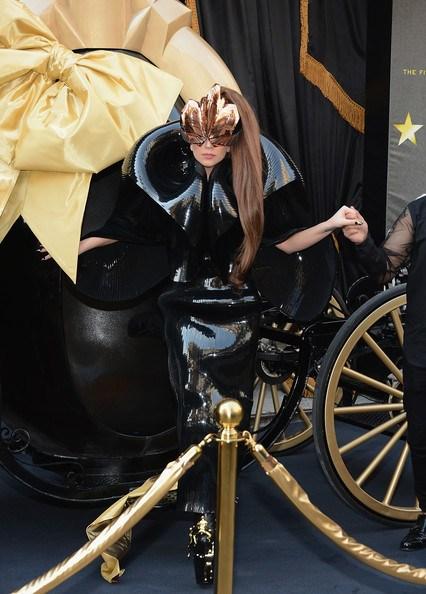 Nicki Minaj's Religious Robes At Grammy Awards
In addition to Lady Gaga, Nicki Minaj knows better about how to make herself look strange. If there is not a large Versace logo on the robe, I will never learn that the gown was presented by a famous designer. Glossy red gown makes her look like a cardinal, or maybe Nicki Minaj wanted to play the role of little red-cap.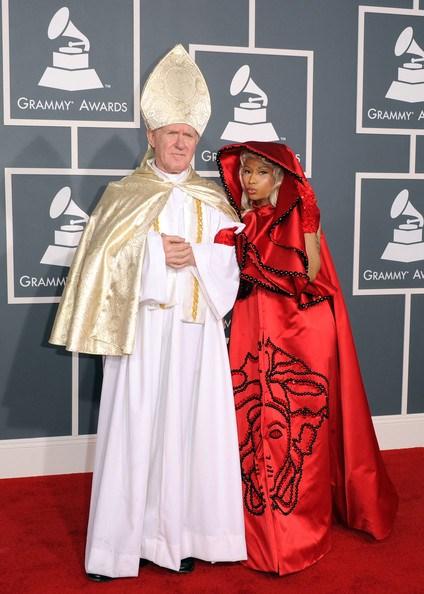 Angelina Jolie
I Know that Angelina Jolie is sexy. I know prom dress with high slit is high fashion. But do you find anything wrong with the photo listed here. Maybe Jolie herself is too earnest to show her beautiful leg.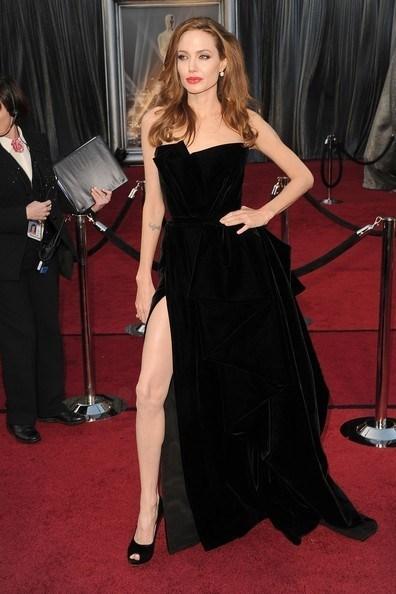 Florence Welch's Giant Tiers
Florence Welch looks like a fancy jellyfish with the lace gown.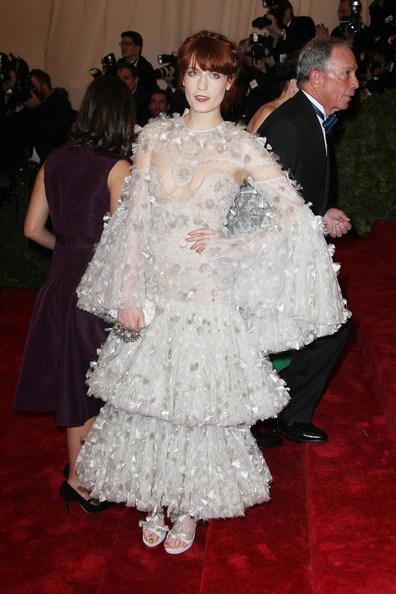 Eden Wood
Hey girl! You are still only 7 years old. You are not suitable to the aggressive ruffle dress.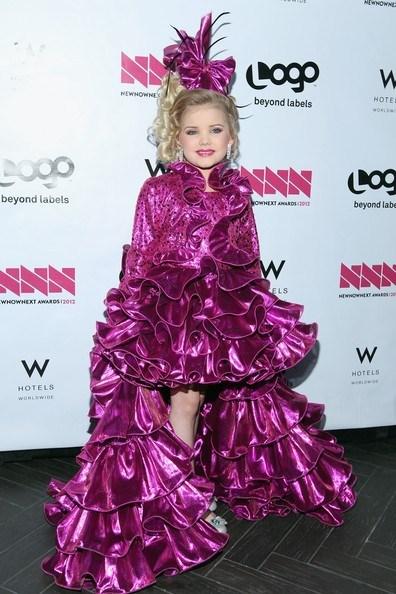 Miley Cyrus No Pant Look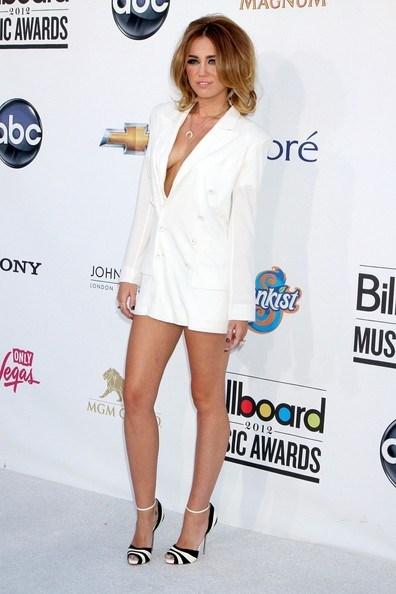 Sacha Baron Cohen's "Dictator" Get-Up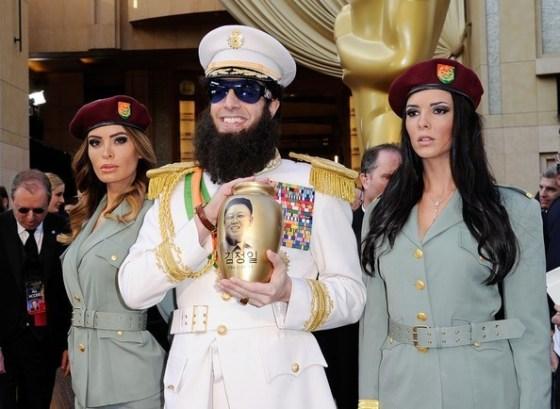 Lena Dunham's Pantsless Moment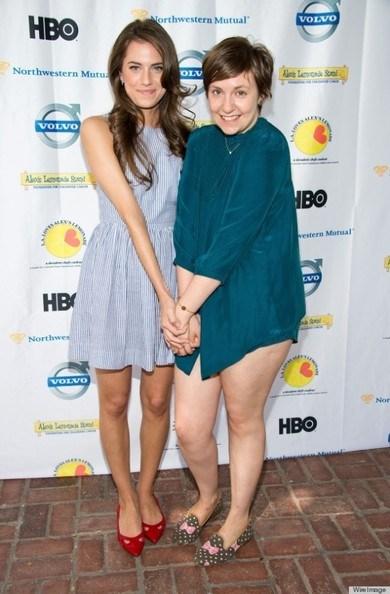 <a href="http://polldaddy.com/poll/6795339">Take Our Poll</a>