When you hear the name Brad Pitt what can you think of? A dude well-known for acting as a warrior (Troy), badass soldier (Inglorious Bastards) or a spy maybe ? (Mr and Mrs Smith). Well, soon you will also know him as an awesome dad who goes after a whole lot of zombies to save his family in the upcoming new movie World War Z.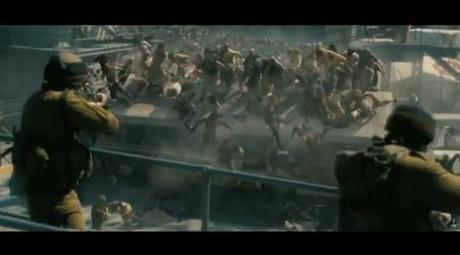 World War Z is zombie-filled action movie that is coming over to theaters on June 30th 2013. Everyone says that it's not going to be like an ordinary zombie movie because this one was adapted from a horror novel (readers of the novel please don't spoil the fun). But to me it seems like just like any other zombie story, where a virus or something turns people into zombies and we have to survive, right? Actually, I don't care because anything is good when there are zombies in it.
First trailer for the World War Z has just been released. Check it out after the break. Although, I gotta warn you that it kinda have some scenes with spoiler effect. So, beware.