By this time four years ago, I was preparing to move to Germany. It wasn't an easy transition, and I wanted no part of it. Amidst the epic Lakers Celtics Finals, Phil Mickelson's win at Augusta, and the Decision (somehow people have forgotten about that?) there was the World Cup in South Africa. And I wanted no part in it.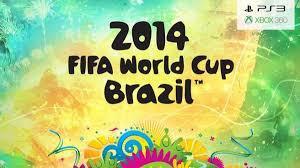 I hated the idea of moving to Germany, and therefore I hated "football". I was unable to enjoy what turned out to be a great tournament, and chose to forego a great opportunity to learn about the worlds game.
Fast forward four years to 2014. I live in Germany, I love it, and above all: I LOVE football. Everything about it. It truly is the worlds game. I was fortunate enough to move to Munich, a football-crazed town home to Bayern Munich. Although I HATE Bayern, it's still pretty awesome to be able to tell people that I live in the city that is home to one of the greatest teams in the world.
That's why this World Cup is important to me, because I get it now. I understand the sport. When I watched in 2010, the only thing I understood was that there were 11 guys on each team trying to score goals. Now, everything's different. The positions, the tactics, the styles of play that differ with each country and continent.
This is going to be a fantastic tournament filled with the top talent from all over the globe. Here's a guide to Brazil 2014. Since this is a largely American audience, we'll dumb it down a bit and get the basics in first.
There are several contenders this time round most namely the hosts, Brazil. Brazil currently has a perfect mix of talented youth and veteran leadership. The obvious superstar for the Selecao is Neymar. The youngster was somewhat flustered in his performances for club team Barcelona, make no mistake; Neymar is Brazil's tailsman. While relegated to playing second fiddle behind Leo Messi at Barcelona, Neymar will be utilized as the primary goalscorer for his national team, albeit attacking from the left wing. Brazil are strong in defense with veterans at all four positions, including the brilliant Thiago Silva at center back. With Luiz Gustavo, Ramires and Paulinho all available in the center of midfield, while Oscar pulls the strings creatively behind the striker. The one area where Brazil may be lacking is up front, where Fred is the only experienced statesman. If Neymar, Hulk and even Chelsea winger Willian can supply the goals, Brazil will find themselves in a strong position to go deep in the tournament.
After Brazil I see four teams that could also consider themselves favorites heading into the group stages. Germany, Italy, Argentina and Spain are all primed for strong showings in Brazil.
The Germans find themselves in a bind after Marco Reus suffered ligament damage in his ankle in Saturday's friendly vs Armenia. The Dortmund winger was the Germans best goalscorer, and now his production will be forced upon Andre Schurrle and Lukas Podolski on the wing. The Germans have also suffered injuries in the middle of the park, where Illkay Gundogan, Sven and Lars Bender will all miss out. This means that Sami Khedira, Bastian Schweinsteiger, Toni Kroos will pick up the slack, with two of the three likely to start. With Mario Goetze, Mesut Ozil and Julian Draxler, the Germans have options a plenty behind the striker, which will most likely be Miroslav Klose.  Philip Lahm, Mats Hummels and Manuel Neuer will keep things tidy at the back, giving the a solid squad.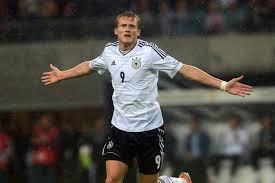 Andre Schurrle will be expected to fill the void left by Marco Reus
As always, Argentina will go as far as Leo Messi carries them. Yes, Sergio Aguero, Angel Di Maria and Gonzalo Higuain are all great options in attack, but as long as Messi isn't scoring, the Argentinians won't be going anywhere. The good news for the South Americans is that they finally have a reliable defense with Atletico Madrid star Diego Godin headlining the back four alongside Ezequiel Garay and Pablo Zabaleta.
Italy will be looking to put their recent World Cup blunders behind them after failing to escape the group stage last time around in 2010. Much like Brazil, the Italians have a blend of youth and experience with youngsters Mario Balotelli and Marco Veratti kept in check by the likes of Andrea Pirlo and Gianluigi Buffon. Cesare Prandelli's tactics will be at the forefront of discussion, seeing as though the squad is very durable with skill players at every position. Look for the team to run with three central midfielders and two wingers to support Balotelli in attack.
In 2010, Spain put their demons to bed and won their first ever World Cup. This year things will be more difficult in hostile Brazil, as the team learned last year when they lost 3-0 in the Confederations Cup Finals at Fortaleza to this years hosts. That said, the team is almost a carbon copy of the side that won in South Africa, aside from the loss of Carles Puyol at center half. Iker Casillas, Sergio Ramos and Gerard Pique are as good a defensive core as any, while Xabi Alonso and Sergio Busquets direct traffic from the middle. The real questions come in the other team selections, most notably whether or not Xavi will start as a third central midfielder. While his passing ability remains unquestioned, the Barca legend's pace is lacking, meaning a place for Cesc Fabregas or Juan Mata may be a more likely scenario. Andres Iniesta will most certainly start on the left wing, while a strong case can be made for David Silva on the right. Atletico Madrid fledgling Koke may cause a shakeup in Vincente Del Bosque's side. Much discussion is still being made as to whether Fernando Torres or Diego Costa will start for La Roja.
Finally, there are the outsiders, a long list of teams who could potentially sneak into the semi-finals.
England's tactics will decide how far the side goes in the tournament. Wayne Rooney and Steven Gerrard will once again be pivotal after coming up short in South Africa four years ago. Will have their hands full with Uruguay and Italy in the group stage.
Belgium is possibly the most talented squad in this years competition. No experience could come to hurt them in the later rounds despite having an easy group. Look for Eden Hazard and Axel Witsel to shine in their first World Cup.
Nigeria is a personal sleeper this year, with John Obi Mikel leading the Eagles in battle. Much has been made of coach Stephan Keshi's team selection. Victor Moses and Emmanuel Emenike will be crucial in attack. If they can finish first in their group, an profitable draw may benefit them en route to the Semis.
Portugal may have Ronaldo, but they face a stern task in getting out of their own group with Germany, Ghana and the United States circling. Look for the worlds biggest superstar to try and shed the label of "choker" in Brazil this year.
Holland may have made the Finals in 2010, but don't expect a similar feat. They will almost certainly finish second in their own group with Spain, meaning a showdown with Brazil looms large in the Round of 16, if they can get that far.
Since I'm American, I feel compelled to talk about our chances. The best American fans can hope for is that the team looks for revenge in a win against Ghana, Ronaldo flops in a draw, and the German team wraps up the group by match-day two to ensure they won't be competing at their usual best. It seems a tall order, you never know.
Will it may sound like a cliche at this point, this years tournament could be the best ever. With so many competitive teams, expect an epic feel to the seismic clashes featuring the worlds stars. Enjoy.
Jacks picks for the Semis:
Germany over Brazil
Spain over Nigeria
Spain over Germany