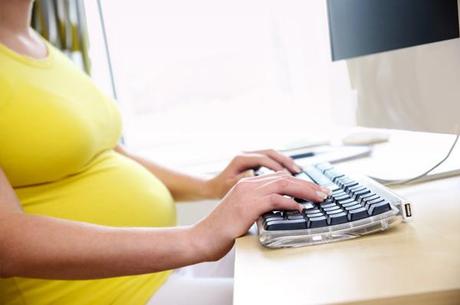 I wanted to make a post about this for a while now, giving you my experience and sharing my tips and ideas on how to make it as comfortable as possible until maternity leave begins! If like me, you worked in a job where you moved around a lot and most of the time were stood up, it can be quite wearing for your back, legs and especially your feet, I suffered with rather bad sciatica so my legs would literally just give way and I wouldn't be able to walk for a few minutes, the pain I got in my lower back was sharp and sudden which was really not fun at all! I didn't realize until I was midway through my maternity leave that I could've done a few things to help it!
Rest
Pregnancy is pretty tiring at times, especially the first and third trimester, I could literally sleep all day if I had the opportunity! I remember i'd worked 30 hours in 3 days, super busy as well may I add, as soon as I finished my shift at 9pm, I got home, had something quick for dinner then slept 10.30pm-12.30pm! Yes, 14 hours! The only reason I got up was because the postman knocked on the door! You are entitled to ask your manager or person in charge if you can have a little sit down or break if you feel like you need to, have a little snack and drink to give you a boost of energy too!
Footwear
Did you know you can actually get some pretty nifty and stylish arch support shoes & specialist women's arch support insoles? Me neither! They are made to offer relief and comfort from knee pain, sciatica, heel pain & back pain! Perfect at all stages of pregnancy but especially the last trimester! I seriously wish I had known about special kinds of shoes when I was pregnant with Abbie, I think they would've made everything a bit easier! I've heard sciatica can be worse with every pregnancy, so I'll make sure I'm prepared next time! My feet swelled up quite a lot during pregnancy too which actually caused my work shoes to become too small for me...ok they were a little tight in the first place but it was no longer comfortable & I had to buy some brand new ones...embarrassing much...



Maternity wear
If you have a set uniform or not, your employer will be more than willing for you to invest in some maternity workwear for the foreseeable future, I tried to stay in my white size small tshirt for a bit too long, my belly started showing underneath which wasn't the most attractive look! I found maternity clothes a bit of a battle to find and ended up just buying bigger sizes most of the time, but I did find some amazing bits from ASDA, Seraphine & just recently the new brand Kate Thomas Maternity, if you're on a bit of a budget too (like me), eBay is an amazing place to find some great bargains! I think I ended up getting a pair of maternity jeans, shirt, tee and a couple of cardigans for about £30 for the lot! I love finding a good bargain so that made a very hormonal woman very happy! :)
Keep hydrated
When you're working it can be easy to get lost in the madness of a super busy day, we've all done it, realised we've not had a single drink all day and wondering why we have a banging headache! When you're pregnant its even more important to stay hydrated, I know it means you'll end up going to the loo even more than you already are but every time you do, you'll be flushing out the bad bits in your system too which is perfect for you and baby! When I was pregnant I was constantly itchy, anyone else have that? I had super dry skin and my belly was always super itchy, my midwife told me it could be a sign of dehydration and sure enough, once I started drinking more, it eased up thank goodness! It'll also keep your complexion looking glowy and healthy too!
How did you find working whilst pregnant?
x