Words from the Heart by Kathleen Fuller
Published by Thomas Nelson on February 13, 2018
Pages: 281
Goodreads

Her fingertips brushed against something else in the box of doilies. She lifted a bundle of letters, neatly tied with a thin red ribbon . . .

Ivy Yoder hasn't heard from John King in over a year. She knows it's time to let go of the idea that they will one day marry, but she's humiliated to be one of the oldest single women in her Amish community of Birch Creek. When quirky Cevilla Schlabach asks her to help clean out an attic, Ivy is grateful for the distraction.

Noah Schlabach isn't from Birch Creek, or even Ohio. His job as an auctioneer takes him around the country and away from a typical Amish life, but he still remains devoted to his family. So when his aging aunt asks him to help clean out her attic, he agrees. Plus, who knows what curious items he might find up there?

 As Noah and Ivy work side by side, they come across a different kind of treasure: a packet of letters written during the Korean War. Soon they are swept up in the story of two young people falling in love—even as they remain determined not to fall in love themselves.

Words from the Heart is a moving story of lost love letters, fragile fears, and the beauty of taking another step forward.
I'm a blogger with the Fiction Guild's Elite Reader Program, and I am very fortunate to be able to receive a lot of books that my mother and I love to read.  Today's book is by Kathleen Fuller, and since she's one of my mom, Gloria's favorite authors, her assistance was enlisted to read and review this book, Words from the Heart because I knew my mom had already read the first two books in this series: Written in Love (see review HERE) and The Promise of a Letter (see review HERE).  
Words from the Heart is the third book in the Amish Letters series by Kathleen Fuller.  While this is the third book, each one can be read as a standalone.  I loved the way the author updates readers on what happens to the people from the first two books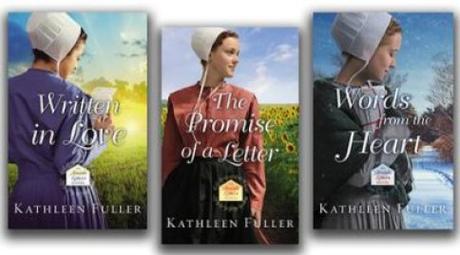 This is a sweet love story with three main characters:  Noah, Ivy, and Noah's Aunt Cervilla (who was my mother's favorite character).  This story begins with Ivy a young unmarried Amish woman so disappointed, feeling hurt and rejected  as she is  waiting over a year for promised letters from John King that never comes to finding old love letters when Ivy helped Noah clean out Aunt Cervilla's attic which brought Noah and Ivy closer together in friendship.
Ivy Yoder is hurting over her jilted love and is afraid that she will never find a husband in her community of Birch Creek, Ohio.  Noah Schlabach is the great-nephew of Ivy's elderly friend Cevilla Shalaback.   He is an auctioneer from Iowa.  Cevilla insists the two work together cleaning out her attic.  She knows that Noah and Ivy are meant for each other.
Not knowing what treasure are in the many boxes they sort through them slowly finding many doilies and old magazines, but in one of the boxes they found a packet of old letters written during the Korean War.  The love letters are the story of two people (Bunny and CJ) who are in love.
While working together and becoming good friends, Ivy has feelings for Noah, but afraid of getting hurt again.  Noah is happy traveling as an auctioneer but knows something is missing in his life.  Can Ivy get over the fear from her past to move forward and find love with Noah?  Will Noah feel good enough for Ivy and stop his traveling?  Does he want to live in her beloved community of Birch Creek?
I truly enjoyed reading this book as I love anything written by Kathleen Fuller.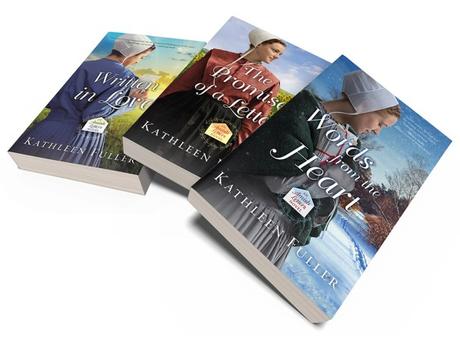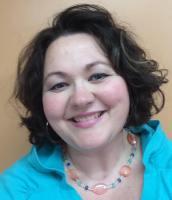 Who is Kathleen Fuller?  Here's what she says: "Just the facts…I was born in New Orleans, Louisiana, grew up in Little Rock, Arkansas, and now make my home in beautiful Geneva, Ohio. I've been married to James for 15 wonderful years (really, they have been wonderful!) We have three terrific children, three dogs, and an overwhelmed cat. We have also raised cattle, pigs, and chickens at various times over the years. We would have gone into the goat business, but I had to draw the line somewhere.
I started writing in 2000, and published my first short story a year later. Since then I have authored several short stories, novellas, novels, and have done a lot of freelance non-fiction work. I have also worked as an editor. I have a Masters degree in Special Education, emphasis on teaching the blind and visually impaired, and a Bachelors in Early Childhood/Elementary Education. I have taught all age groups ranging from age 4 to age 18. A few of my favorite things: my relationship with Christ, chocolate (of course!), autumn, a satisfying book, good friends, a sense of humor, people who don't take themselves seriously, haunting melodies, NFL football, and did I mention chocolate?"
I received a paperback copy of this book without cost from the publisher through The Fiction Guild, a Thomas Nelson/Zondervan Elite Reader book review bloggers program. I was not required to write a positive review. The opinions I have expressed are my own, or in this case, my mom's.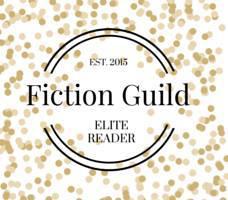 ~ ~ ~ ~ ~ ~ ~ ~ ~ ~ ~ ~ ~ ~ ~ ~ ~ ~

It would be great if you would stay connected with me!! You can follow me on Twitter @DebiL1611, like me on Facebook at 2014 and Beyond, circle me on Google+, follow me on Tumblr, Instagram and Bloglovin', subscribe on YouTube, or connect with me on LinkedIn and Pinterest.

Please make sure to visit my homepage and subscribe to my blog for more great posts on running, fitness and lifestyle topics as well as food, product, music and book reviews, and more!