Woolly & Tig – One Step at a Time Review and Competition
September 25, 2013, admin, Reviews, , 40
September has seen the release of a brand new Woolly and Tig DVD, One Step at a time.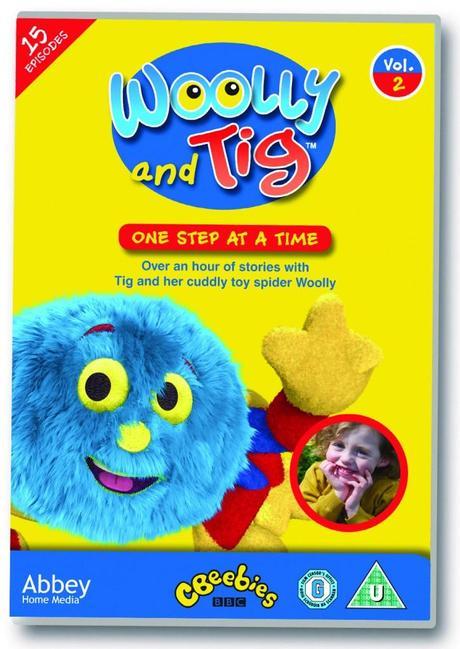 If you have never seen Woolly and Tig before, it is a lovely programme on CBeebies about 3 year old Tig and her toy spider Woolly.  Each 5 minute episode explores different feelings and emotions when faced with a new experience.
Little Mr A has been a fan of Woolly and Tig for quite a while and, because each episode is only 5 minutes long it keeps him thoroughly entertained throughout.  I am more than happy for him to sit and watch an episode or two of this programme at a time.  It is a really great show for bringing up feelings and can really help to create a discussion with Little Mr A about different emotions he may be experiencing.  Woolly is also a very cute little character!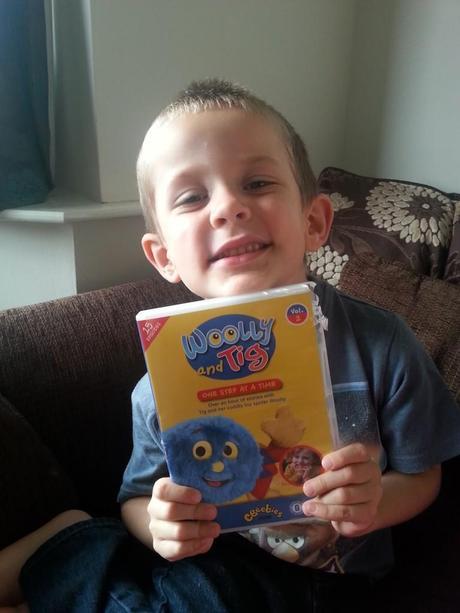 The brand new DVD has 15 episodes, namely:
1.  One Step at a Time
2.  Timmy's Monsters
3.  Splash
4.  The Painting Day
5.  Museum of Imagination
6.  The Dog
7.  Bus Ride
8.  Supermarket
9.  The Hospital
10. Sleep Over
11. Busy
12. Big Stomps
13. The Dance Class
14. The Clown
15. The Party
I am delighted to be able to offer three of my lucky readers the chance to win one of these new Woolly and Tig DVD's!  To enter you just need to fill in the Rafflecopter form below…
a Rafflecopter giveaway

To keep up to date with all of the latest news from Abbey Home Media you can follow them on Facebook and Twitter.