You may remember at Christmas we reviewed the Dinosaur Train InterAction Ned Brachiosaurus from TOMY's Dinosaur Train range of toys.
The Little A's have recently been sent more toys from the Dinosaur Train range by Tomy, namely Mr Conductor and his train car, Morris and his train car and a set of three action figures including Dolores, Mr Conductor and Shiny.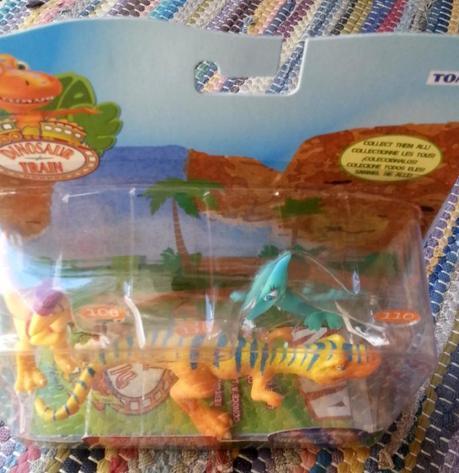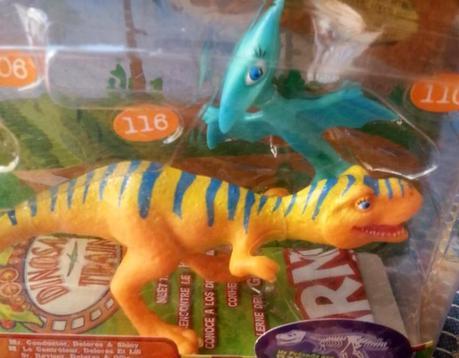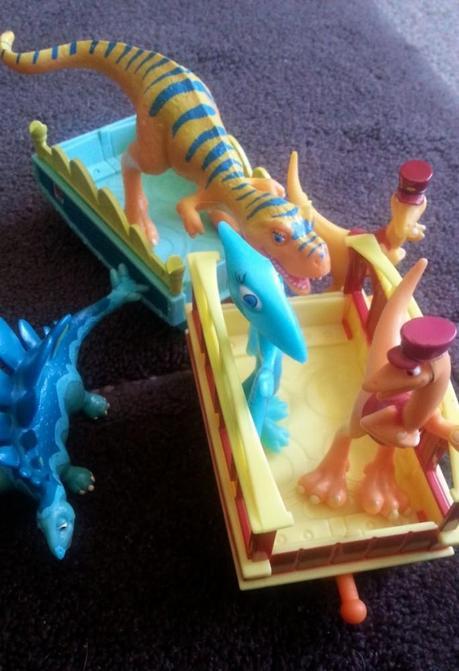 The plastic characters are all compatible with the different train cars you can purchase and there are lots of collect to keep a little one's imagination going!
The train cars all attach together easily so you can make one long train to push along.
Both the trains and plastic characters are great quality and very strong. The Little A's aren't exactly gentle with their toys and they have held up well to their rough play.
Both of the Little A's have enjoyed playing with the Dinosaur Train toys, even though I wouldn't say they are huge fans of the programme itself.
As well as using these toys on their own they are a great addition to other toys such as Happyland as they are roughly the same size and make a great, imaginative 'Dinosaur Land'!
Even though the recommended age for these toys is 3+, Little Miss A has enjoyed playing with them and I have had no concerns about any small pieces coming off and going in her mouth.
The sets of three characters are priced at £4.99 and the train sets at around £6.50 which I think is a great price and would make the perfect little treat or pocket money toy.
I would recommend these toys to any little ones that enjoy playing with these kind of plastic character toys - I don't think they need to be fans of the show to let their imaginations get to work!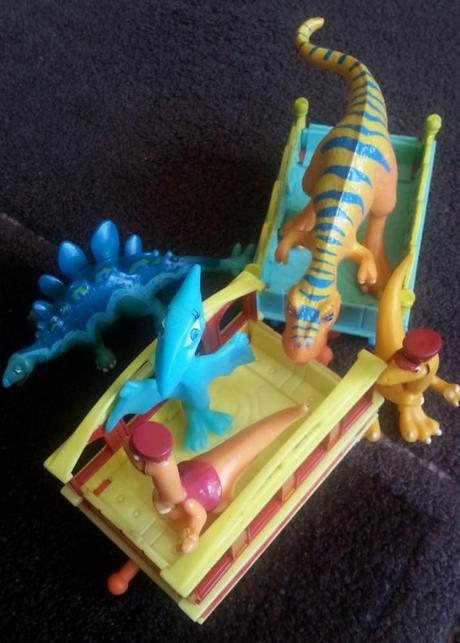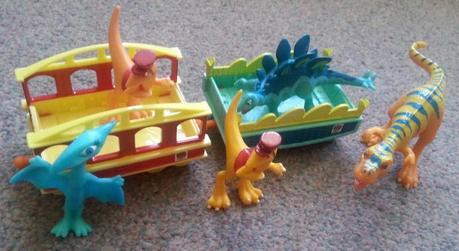 Stay at Home Mum to two children - Little Mr A born in 2008 and Little Miss A born in 2012. Blogging my way through dirty nappies and school runs!