I remember when I was a child I had quite a few treasured teddies, some of which would come everywhere with me. In fact I still have a few of them now which I refuse to part with!
Since having children myself it is lovely to see their attachments growing to teddies, some of which are more like friends than cuddly toys!
Little Mr A has a dog called 'Bomber' which is actually mine, however, he claimed her a long time ago and I don't get a look in now! For as long as I can remember they have done pretty much everything together! From potty training to days out, Bomber is never far away!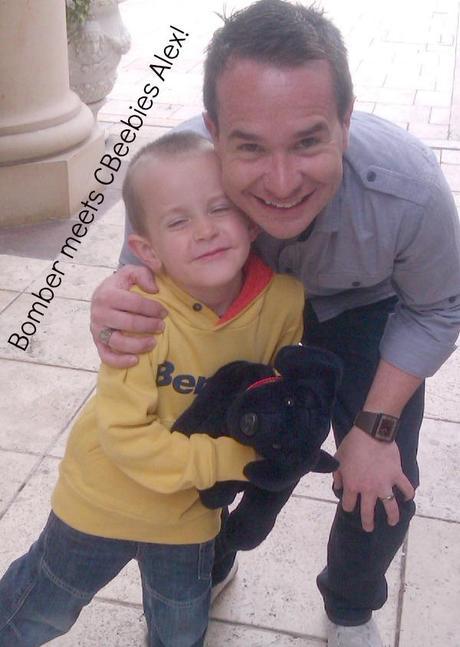 When he was younger we visited Disney World in Florida with Big Mr A's family and that is when Mickey and Tigsy came into our lives! They were Little Mr A's favourite teddies for a long time, especially Tigsy who is so soft and snuggly. He was easy to attach onto Little Mr A's pushchair for trips out and his long arms and tail made him perfect for Little Mr A to get his chubby little hands around.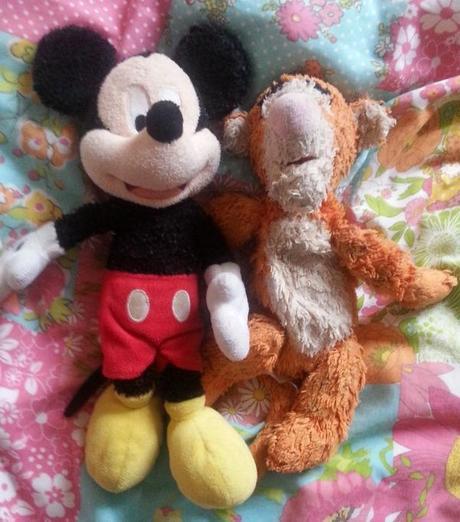 He would only go to sleep at night if he had Mickey and Tigsy with him and when he would come through to our bed you could guarantee they would be right by his side.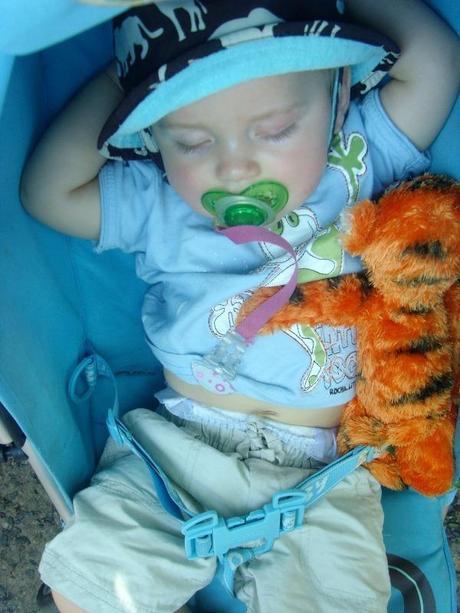 As he has got older, Mickey and Tigsy had taken a back seat, left to languish at the bottom of his bed. That was until a few months ago when he decided he would pass them down to Little Miss A.
Although they are a little worn and somewhat grubby, Little Miss A took to them straight away and for a few weeks she too would only want to snuggle with them to sleep. Maybe they smell like her big brother?!
At the moment they are not her favourite bedtime teddies (thanks to a George Pig obsession!), however, they are still very much well loved members of the 'A' family and hold very special memories with pride of place at the end of Little Miss A's bed for a sneaky cuddle every now and again or to be dragged into Mummy and Daddy's bed in the middle of the night!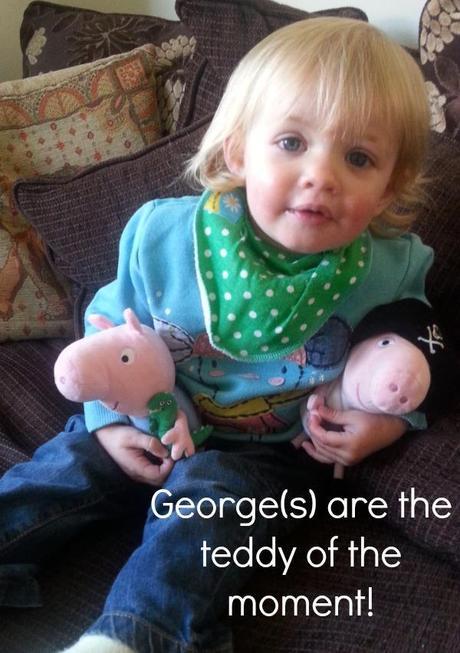 I can't wait to see what new adventures Mickey and Tigsy get to go on with Little Miss A!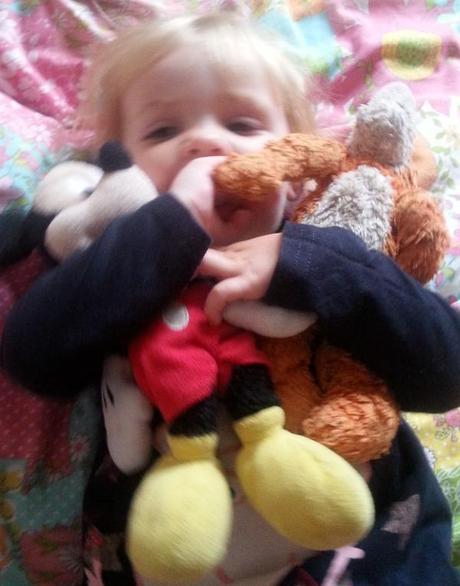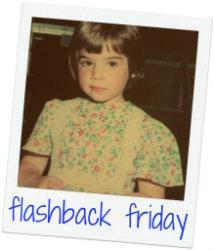 Stay at Home Mum to two children - Little Mr A born in 2008 and Little Miss A born in 2012. Blogging my way through dirty nappies and school runs!