Although I have told myself to eat healthier, that doesn't mean cut out everything completley - I think too much of a strict diet will not be feasible for a long term lifestyle change nor will them fast diets such as the 'lemonade diet' or 'no carb diet' work. If it's one thing I have learnt over many times of trying to be healthier is that there is no quick solution to weight loss. It all comes with time, motivation and patience. Everything is in moderation, of corse' you can have a bag of crisps or a chocolate bar as long as your not having 5 a day LOL! Another way to still enjoy the 'good stuff' is trying out the 'healthier' option which is why today I have a quick and more importantly healthier alternative to chips! HURAH.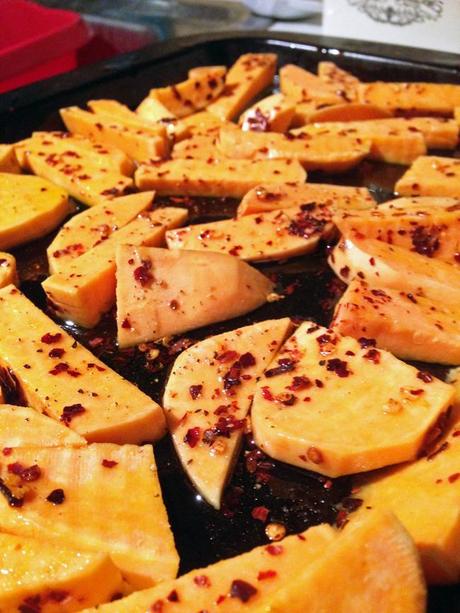 How to make: (serves 2)- 1 Sweet Potato- Chilli Flakes- Extra Virgin Olive Oil - Salt & Black Pepper for seasoning 
Step 1. Pre Heat the oven to 200c or Gas mark 6 Step 2. Peel & chop the potato into chunky chips Step 3. Cover the chips in olive oil, Scatter the chilli flakes over the chips and season Step 5. Place in oven for 25-30 mins depending on how crispy you like your chips. & voila you have your delicious healthy chips.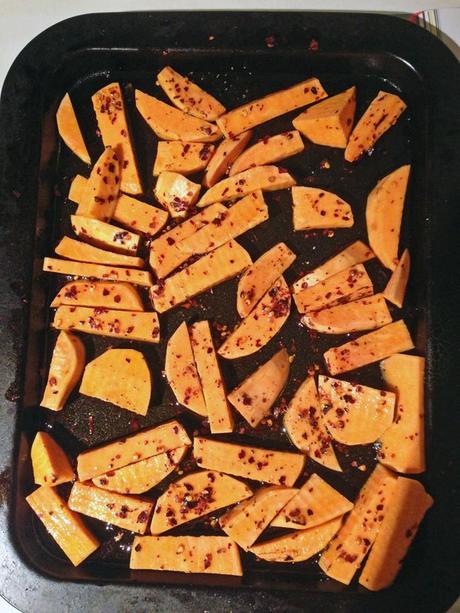 I paired these sweet potatoes with some lamb skewers, a pitta bread and a mixed leaf salad. They are a big hit all around for the children and the adults. I hope you enjoy them Leigh xo