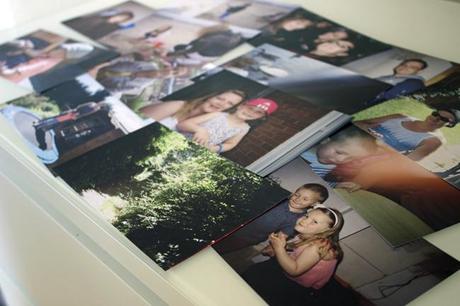 So here we are at the second camera roll, this one has taken a while for me to get developed. I thought I had lost the camera and then found it again to only forget to get the images developed. Finally I have and here is the outcome, I used a different make this time round and wished I hadn't. The camera itself was very temperamental the button hardly worked and the flash decided to go off when it wanted to so the outcome wasn't that great this time round. I am not giving up though to master the art of film, so today I am setting out to buy another one. Below are some of my favorite from this roll.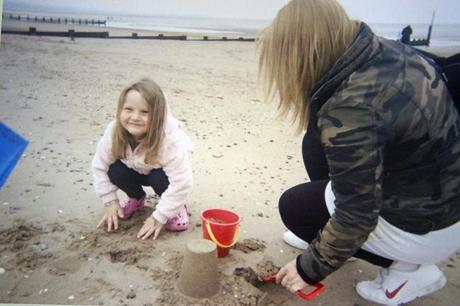 At the beach in Rhyl, this was taken some time ago - wearing coats at the beach - nothing like british weather.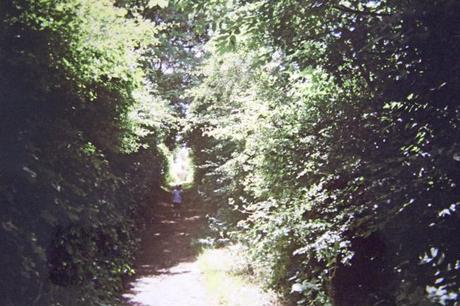 Me and Ewan went for a stroll, you can hardly see him down here but it just captures our walks together, me strolling behind trying to keep up with him.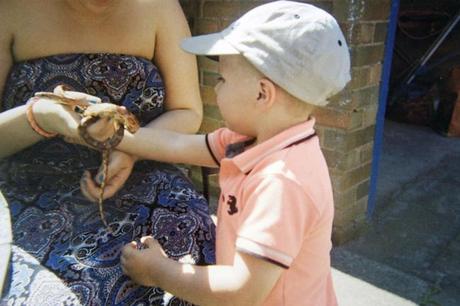 Snakes are a mans best friend? Ewan and Sharaines snake Kellog.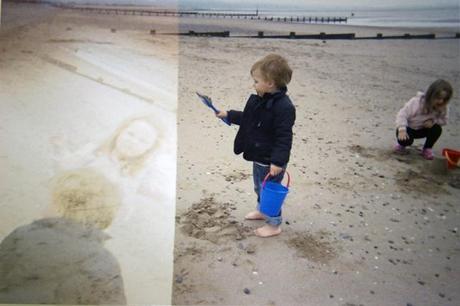 Again another in Rhyl, but I like the way the images have merged over, thats due to the broken capture button.
I hope you enjoyed todays post, check back for more disposable camera shots. Leigh x