Recently I was asked to do a feature on a rad site called Witness This. Witness This is, as described on the site itself, " a creative collective exposing a culture of genius". It seriously is one of the cooler sites you should be adding to your bookmark bar, from style to art- it's all covered!
Anyways, I posted on their blog (see it here) about some of my favorite trends of Summer thus far, and I thought it would share it with all of you guys. Enjoy & be sure to head over to Witness This and say hello!!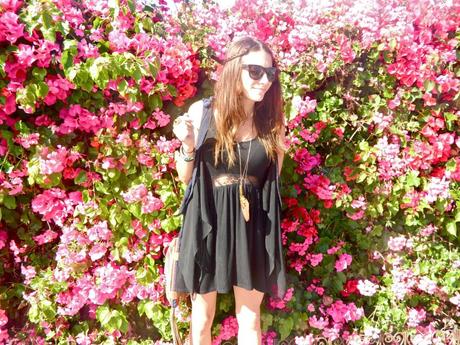 Little Black Dress for all seasons: I love black, and I don't care what season it is- it is always acceptable to me (especially when in the form of a LBD). For the summer season, a flowy black frock with a bit of lace like the one you see me wearing above or a black maxi dress will be perfect additions to your summer wardrobe. See the full look here.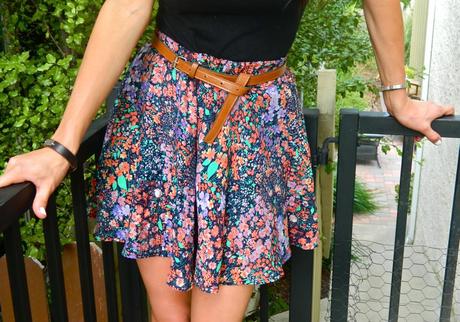 Don't Forget your Belt: Belts are the perfect addition to any outfits. At least I think so. Lately I am loving the whole "boyfriend belt" trend, which is basically wearing an extra long belt (maybe even your boyfriends) and looping it around itself. This trend looks great when you pair it with a girly floral print skirt, a fun maxi dress, or even a pair of skinny jeans with a half-tucked in t-shirt. See the full look here.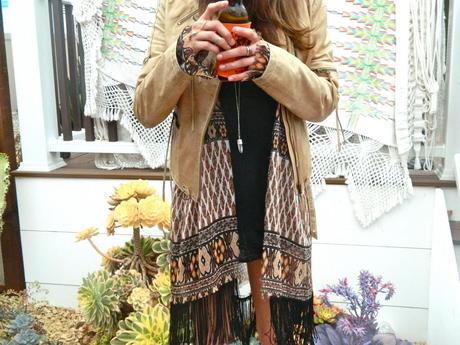 Light & Lovely Layers: Summer days are always so nice, but when heading into evening layers are the way to go! For an edgy, yet boho, look- layer a fringe kimono with a motorcycle inspired leather jacket. Leather isn't too heavy; so it's the perfect add-on to a summer time outfit. Check out the full look here.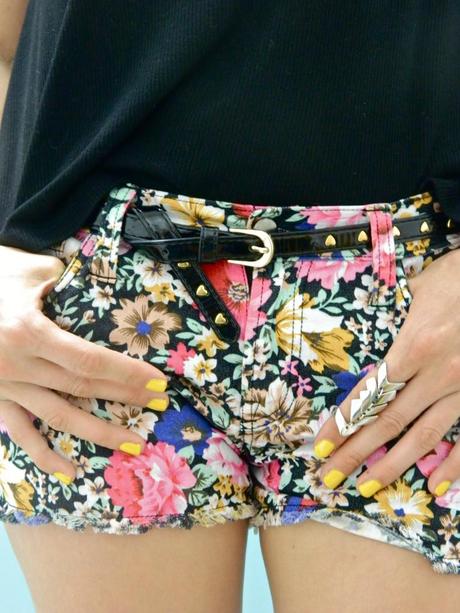 Floral Denim: Once summer hits, the time comes to pull out all of your adorable Daisy Dukes, but don't let them get stale. When you have over worn your favorite denim shorts, mix things up with a fun pair of floral print shorts instead. Added points? Pair your floral print shorts with stripes for a perfectly mismatched look! See the full look here.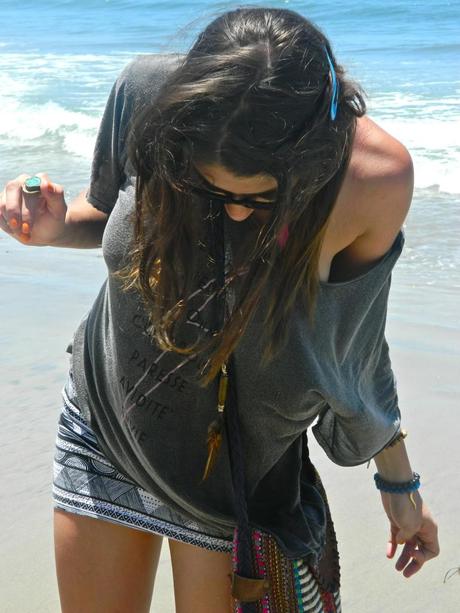 Tribal Prints: This trend has taken over, and I can't seem to get enough of it. Here you see me rocking a tribal print mini skirt with a clashing (yet still matching) tribal print cross body bag and an oversized, super soft, Brandy Melville tee. This look is great for a day at the beach or even shopping with your friends. See the full look here.