There are some really beautiful wedding photos here: Andy and Bec had a beautiful wedding reception and it's really great to see smiles on all the wedding guests' faces – as well as the sheer delight from new husband and wife Andy and Bec.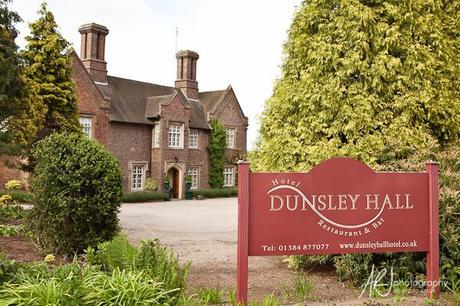 The wedding reception venue is
Dunsley Hall Hotel
in Kinver – a luxurious boutique hotel with a rich history and a commitment to the environment I really admire.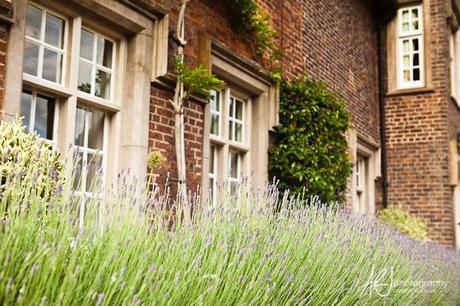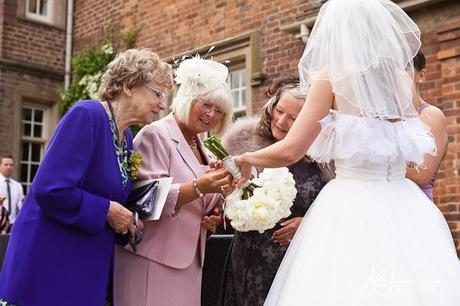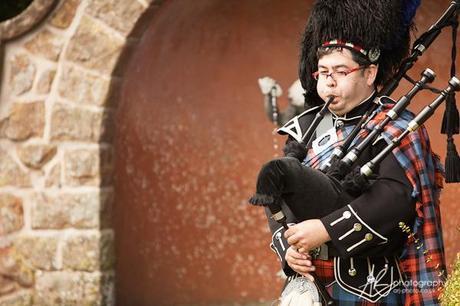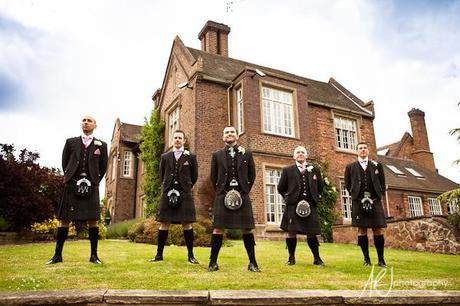 This is excellent: Andy, his dad and best men. They look great and stand so proudly – it makes for a striking wedding photograph.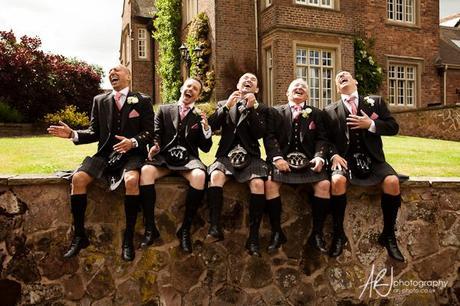 insert your own caption here folks…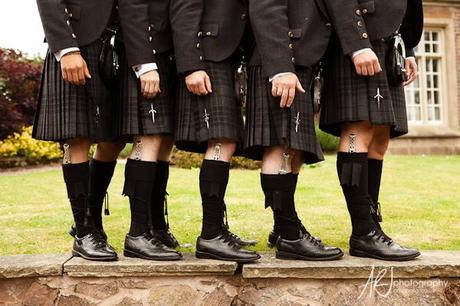 There must be such pride in dressing formally the Scottish way! Andy and his Dad both had kilt pins and cufflinks from their own clan.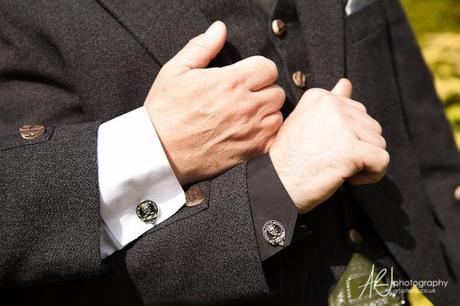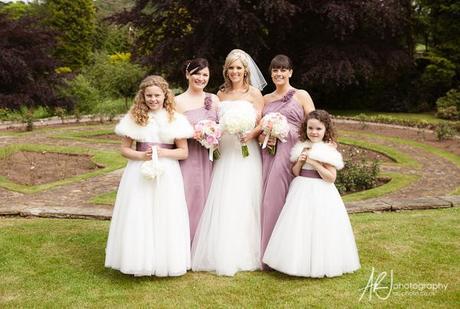 Bec and her bridesmaids look beautiful. The wedding theme was pretty in shades of pink and I love those shrugs the younger girls are wearing.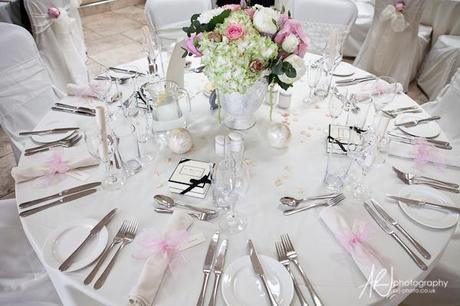 Tables are set so prettily, and with all the female wedding guests receiving a lovely gift in the form of a little favour from the fabulous
Jo Malone
.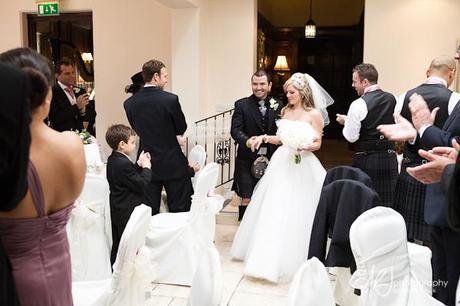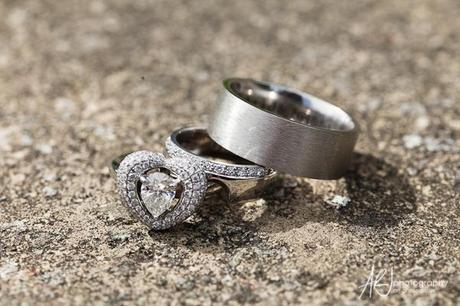 The rings… A beautiful contrast in styles makes for a lovely combination!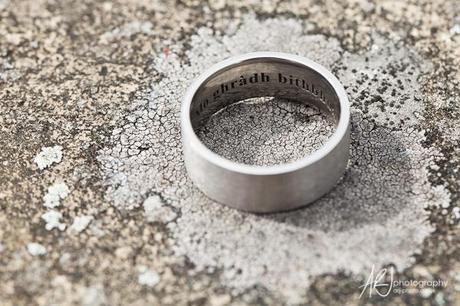 The wedding rings are both engraved, Andy's in (and I guess… celtic script?)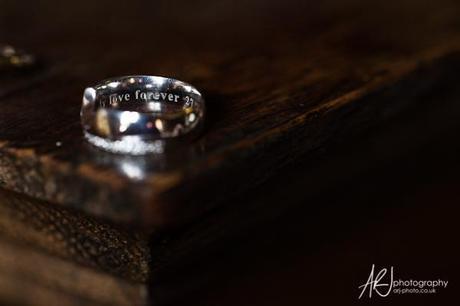 Wedding photographer Adam describes the speeches as an emotional rollercoaster. Andy and his best men are firemen, which made for some emotional stories. It's lovely to see every guest loving every word…
and just you wait for the best men's grand finale!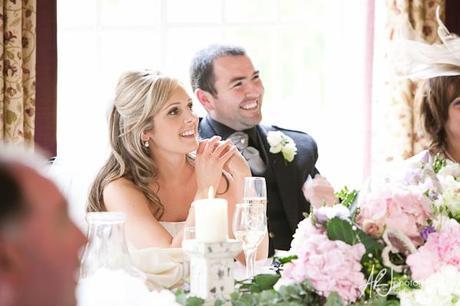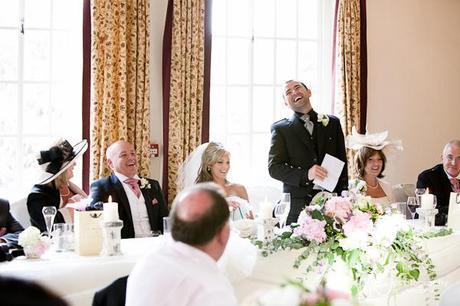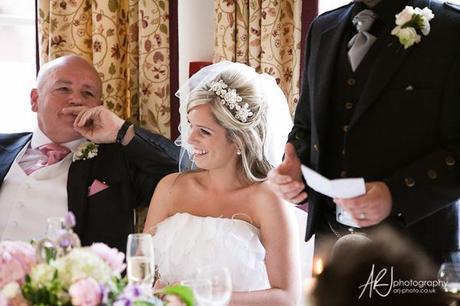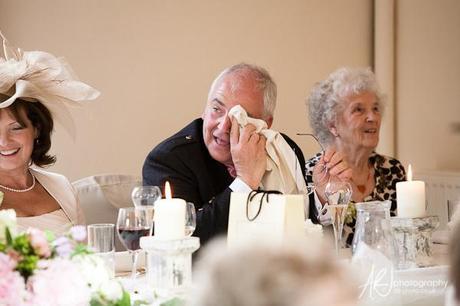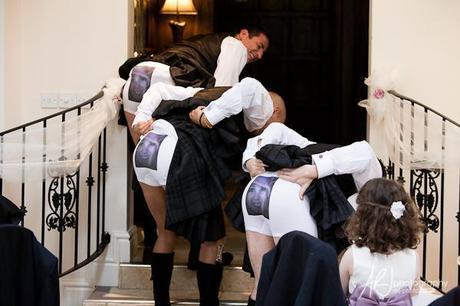 That's Bec on the back.

I've been giggling at this picture for days, and I've only just noticed the little bridesmaid in the corner of the picture… I imagine that's one of the funniest sights she'll have ever seen!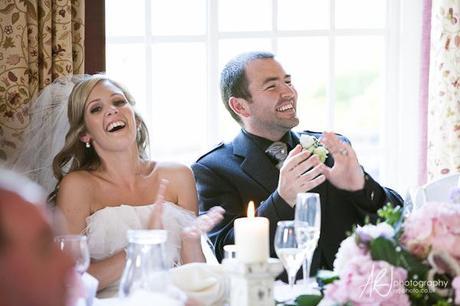 Bec and Andy are honoured and delighted… and what a reaction to catch on camera. If you're not grinning too… well, go back and read the blog post more slowly. I can't keep the smile from my face!
Bridal portraits by Adam Johnson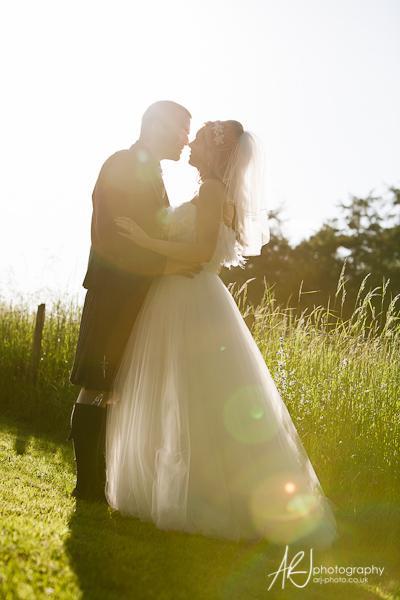 These images range from breathtakingly beautiful to edgy and dramatic – I hope you enjoy them.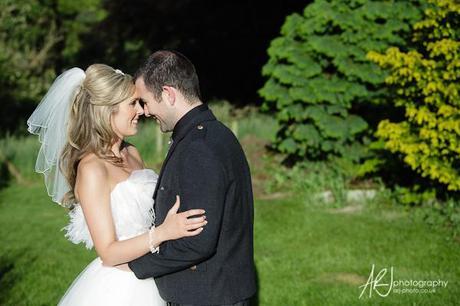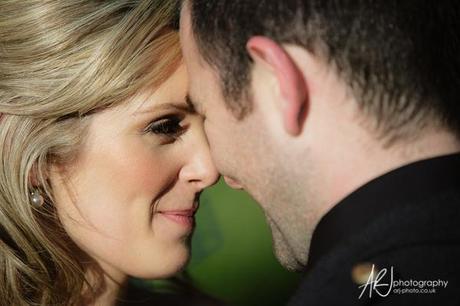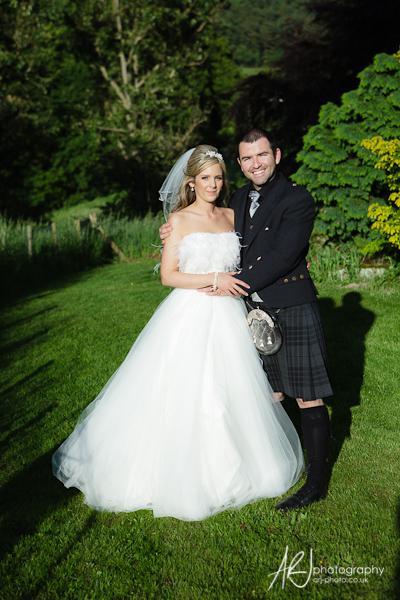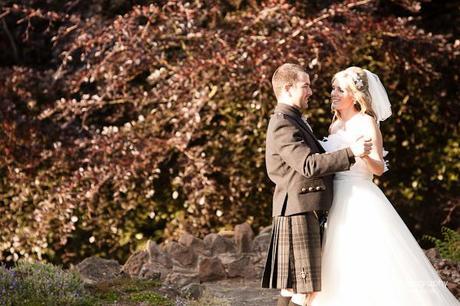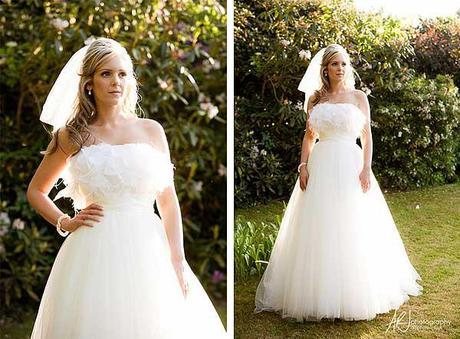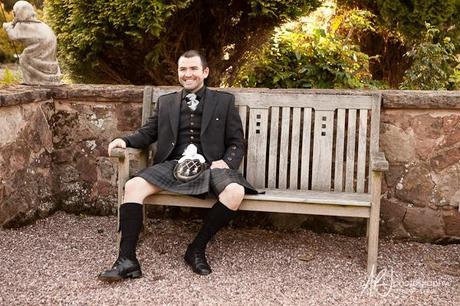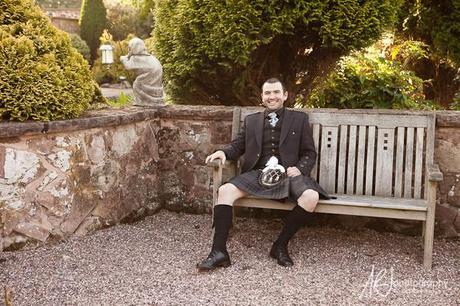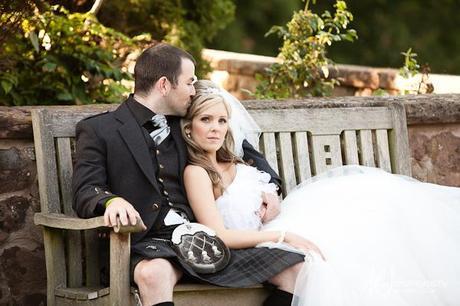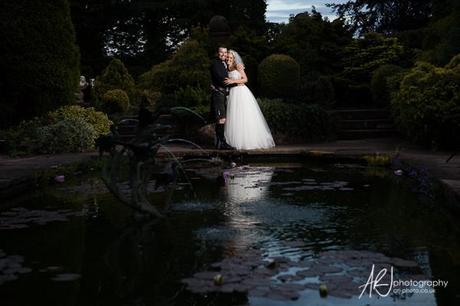 Best Man TV – sweeping the nation!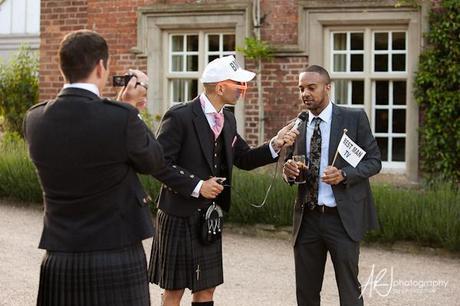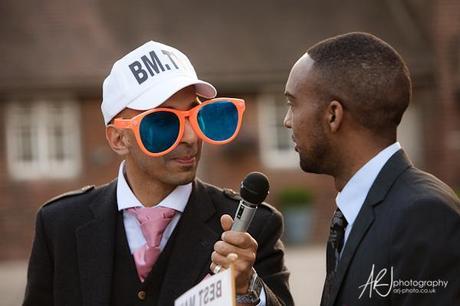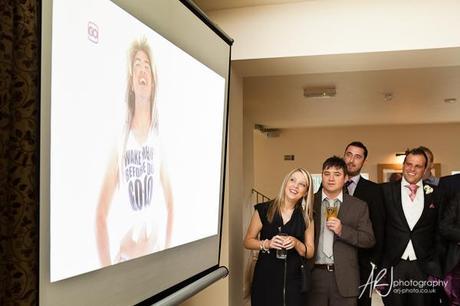 Everyone loves a bit of Best Man TV!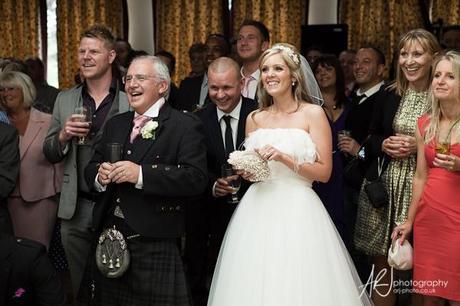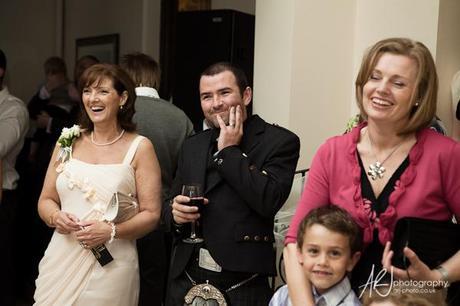 Some of my very favourite photographs from this wedding are from the first dance. It sizzles with romance and love – absolutely beautiful.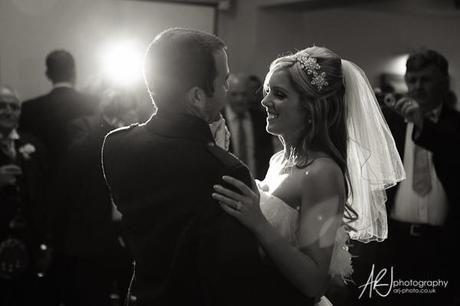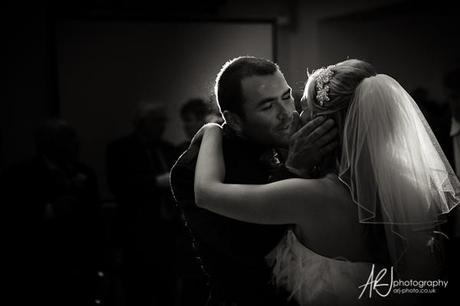 A beautiful and memorable end to a wonderful wedding day…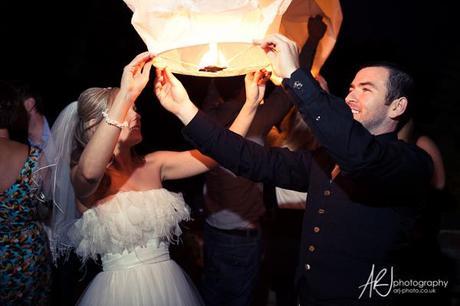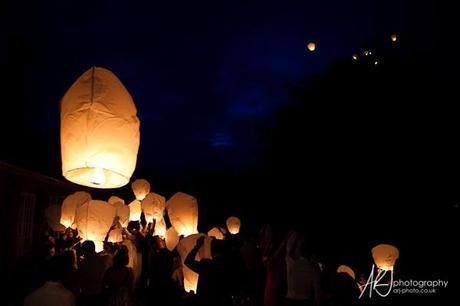 I just love this last image…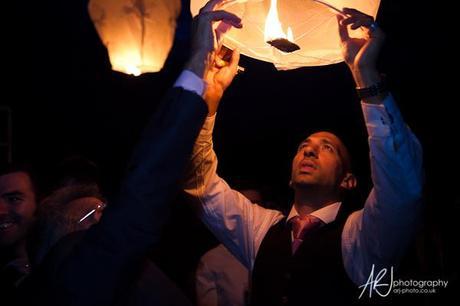 There's a little more for you on Friday – an extra treat in the form of an inspiration board from Bec and Andy's wedding day. They did a fantastic job of creating a romantic and pretty wedding colour scheme in soft pastel pinks. There were plenty of details pointing back to Andy's Scottish heritage as well, so I couldn't resist creating a wedding inspiration board with the wedding photos.
Thank you once again to English Wedding sponsor Adam Johnson from ARJ Photography. Adam is based in Manchester and mainly shoots weddings in the Greater Manchester and Cheshire area. To find out more visit www.arj-photo.co.uk or see Adam's English Wedding Showcase Page.
Pop back for more tomorrow

Love,
Claire xxx