You'll love this, you really really will. And I dare you not to cry just a little bit in the next five minutes!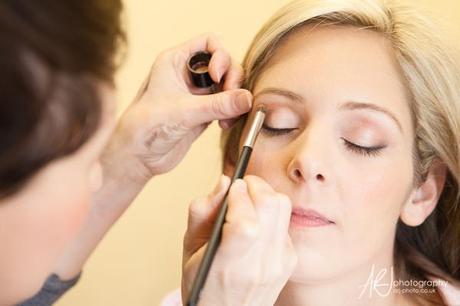 This wedding was submitted by my friend and wedding blog sponsor
Adam Johnson of ARJ Photography in Manchester
. Andy and Bec were married at
St Benedict's church in Womborne
with a reception at
Dunsley Hall in Kinver
. Andy's family are Scottish and there were many lovely details incorporated into the wedding to celebrate the Scottish connection.
Bec is a stunning bride with a beautiful smile: there are nervous moments and a few tears for both bride and groom today – but when they're together Andy and Bec just look so happy.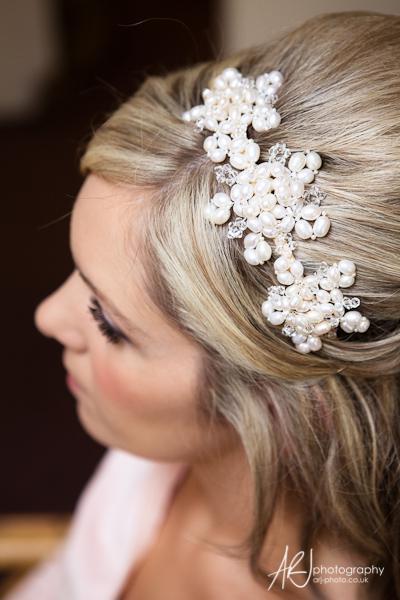 Natural, flawless bridal make up and a beautiful hair accessory make Bec the most beautiful of brides. I love the pearls and tiny crystals she wears in her hair.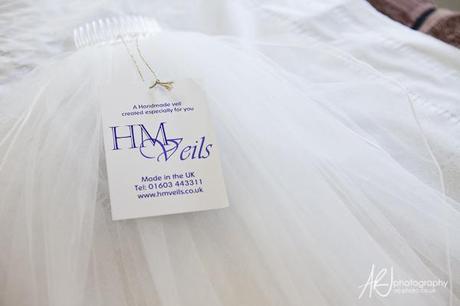 HM Veils specialise in creating individual designer handmade wedding veils for the more discerning bride:
www.hmveils.co.uk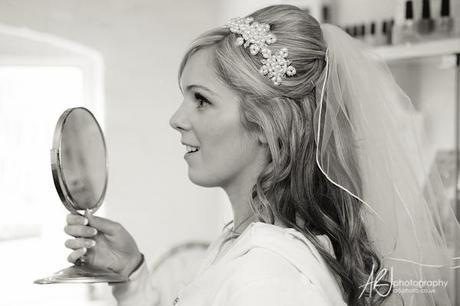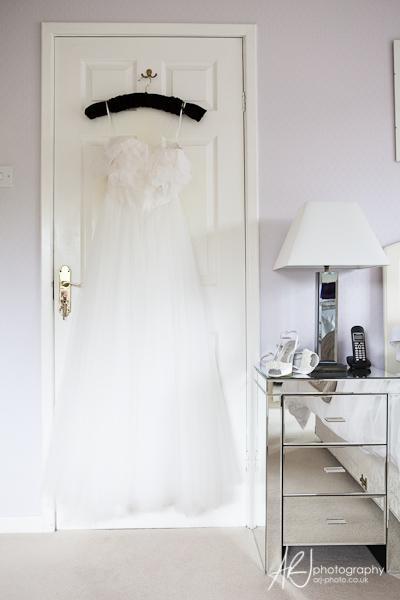 Everything is ready at Bec's parents' house: the dress, those gorgeous bridal shoes from
Jane Shilton
and even the Rolls Royce outside!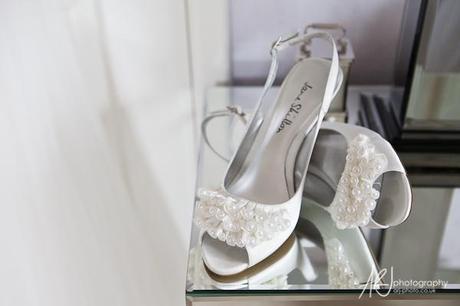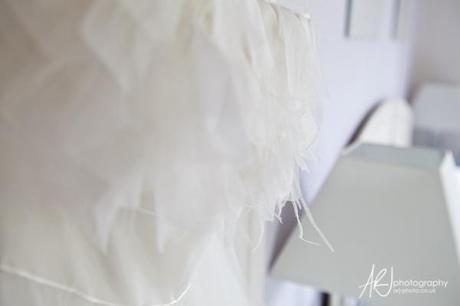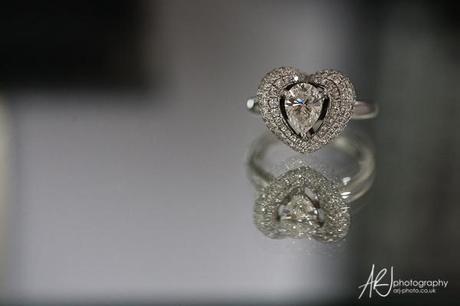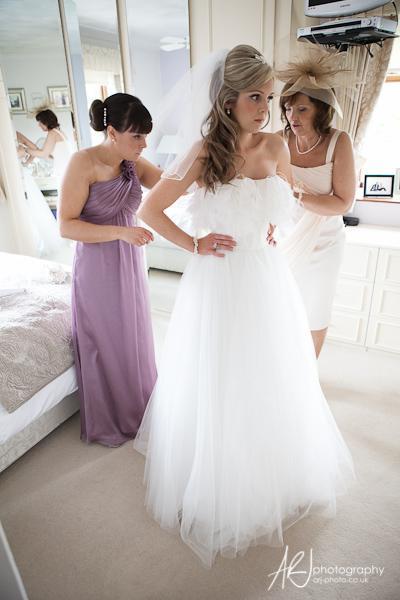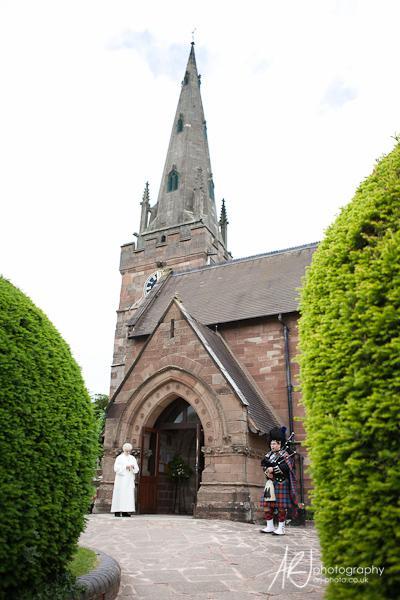 The first hint of Scotland is the bagpiper waiting outside the church. It's touching to see Bec's nerves and
wedding photographer Adam Johnson
says her dad knew just how to make her smile again.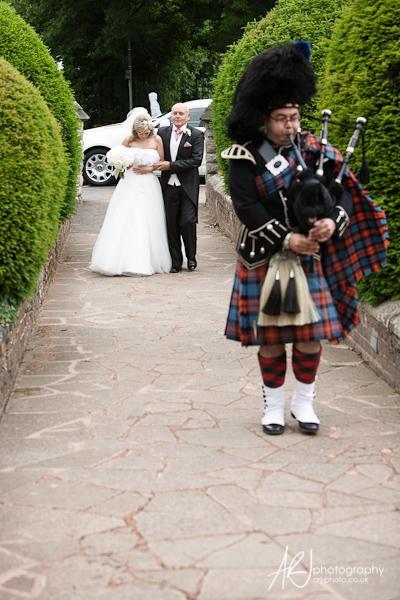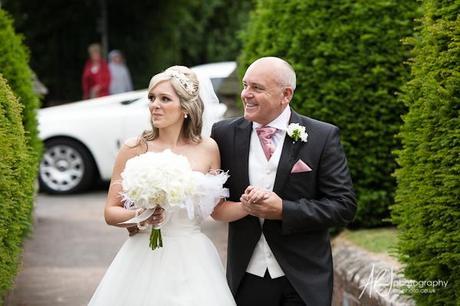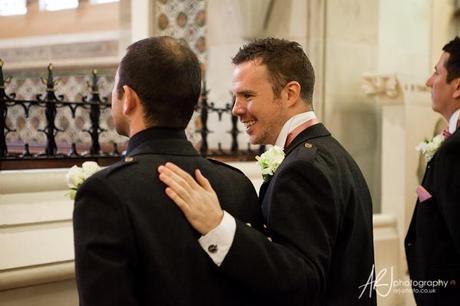 Meanwhile Andy waits with the same nervous excitement as his beautiful bride is feeling outside…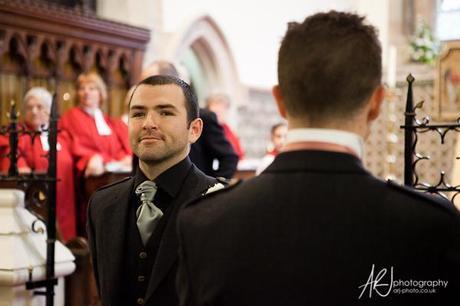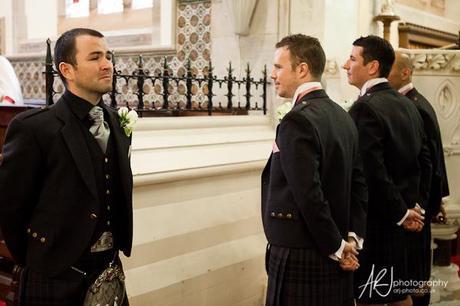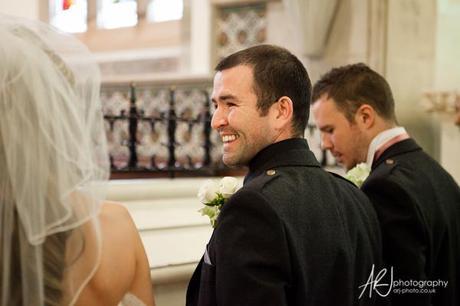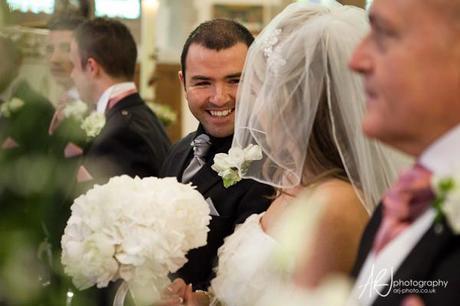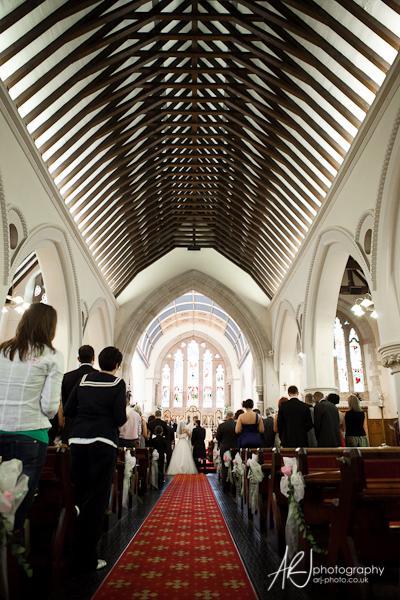 This photograph inside the church is stunning. It's great to see the grandeur of the church paid tribute to – such an awe inspiring building and a fabulous place to be married.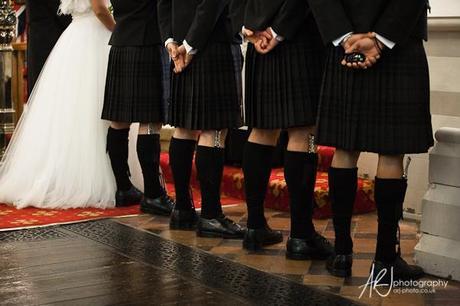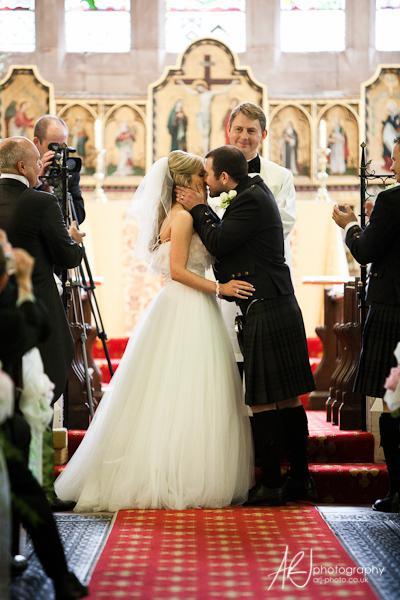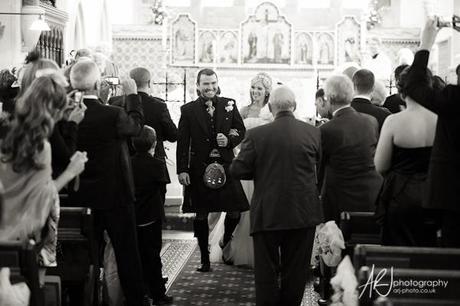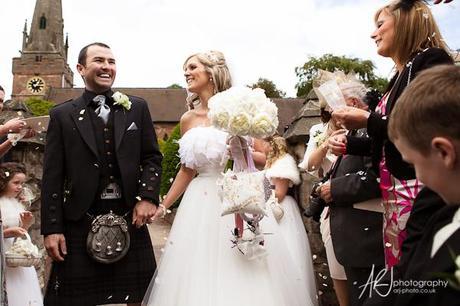 And from this point onwards it's smiles, smiles and more smiles.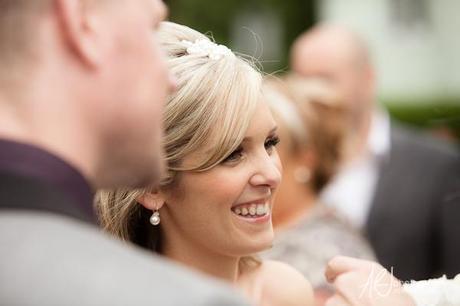 A walk through the poppy fields provides some gorgeous photo opportunities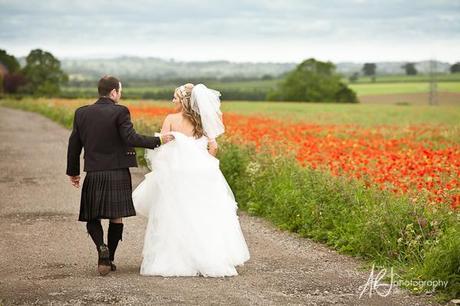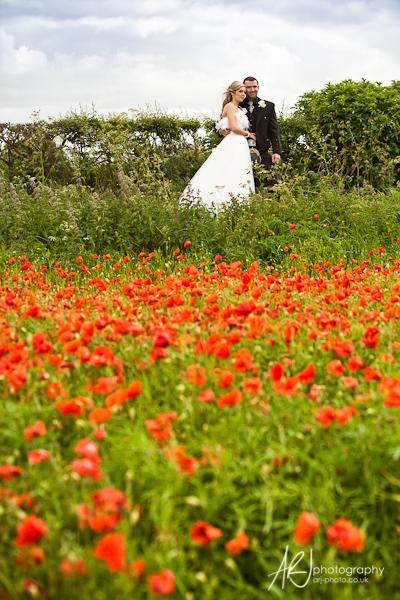 I'm going to leave you admiring these glorious colours for a few hours now… and tomorrow it'll be time for part two of this gorgeous real wedding.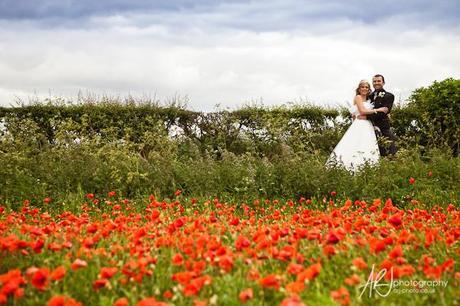 Tomorrow we'll be sharing more portraits, some giggles with the best men in their kilts, an evening photo session with Andy and Bec, speeches, dancing, sky lanterns and Best Man TV.
If that's not enough to keep you coming back for more, I can also promise a glimpse of what the best men wore under their kilts. And trust me – you won't want to miss it.
Thanks, for now, to Adam Johnson of Manchester based ARJ Photography for submitting this wedding day.
See you in the morning!
Claire xx