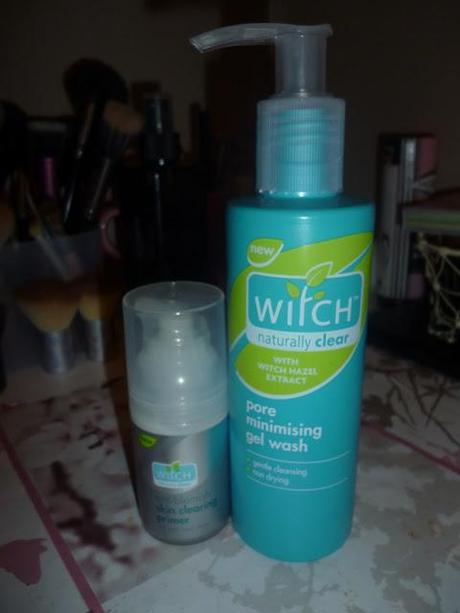 I have been trying these two products out for a while now and thought it was about time I shared my views on them.
The Witch Anti Blemish Skin Clearing Primer was in the amazing Goody Bag from the Xmas Bbloggers meet up and I was really intrigued to try it. My love for primers keeps on growing and this is one that I have been reaching for the most recently.
It contain witch hazel which is great for healing blemishes, it also fragrance and oil free. It is quite a thick texture but once rubbed in makes your skin feel very soft and smooth. It helps my foundation glide on with ease and I find that my foundation sticks around for a bit longer too. Another bonus is that it makes your pores appear smaller.
The other item I have been trying is the Pore Minimising Gel Wash. I won this on twitter ages ago I have been using it to cleanse my face when I'm in the shower. This is like your typical gel cleanser, it foams up slightly when you massage it into the skin. Again it has witch hazel in it and helps the pores look smaller and control any excess oil. This doesn't leave you skin tight like some cleanser can which I like but I'm not blown away by this either. I think I am too much of a convert to cleansing oils and balms now.
If you prefer a gel wash though this is definitely a good one to try though.
The Primer is £6.99 and the Gel Wash is £3.99. Both from with Superdrug or Boots.