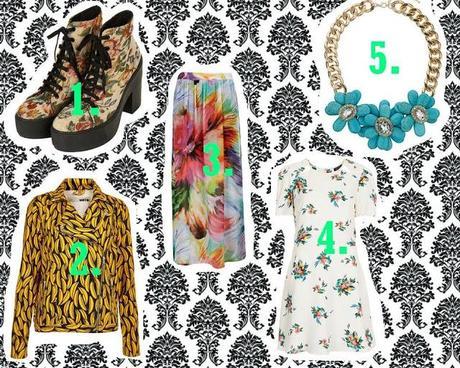 1. Astrix Chunky Lace up Boot £40.00
2. MOTO Banana Print Denim Biker £60.00
3. Lydia Maxi Skirt by Goldie £49.00
4. Tattoo Floral Teadress £45.00
5. Turquoise Flower Curb Chain £35.00
Over the last couple of week I've been really craving something new from Topshop. I normally only shop in Topshop in their sales, as you can pick up a bargain or two.But I kinda got a bit bored of my Primark/H&M purchases and I want something new and fancy. 
I've picked my 5 favorite items from the website, I'm loving bold prints and Vagabond inspired shoes. Perfect for that transitional period.
Which is your favorite?
Peace out x