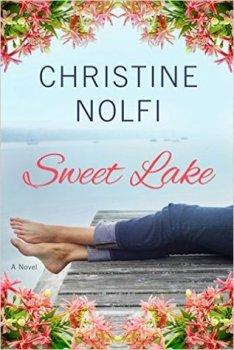 Sweet Lake by Christine Nolfi
Published by Amazon Publishing on February 28th 2017
Genres: Contemporary Women, Family Life, Fiction, Romance, Romantic Comedy
Pages: 304
Format: Paperback
Goodreads
Winter blues got you down? Hope you are reading to help pass the time up there where it's c-o-o-o-o-l-d! Me, though, I'm in Florida where our "cold front" means a whopping 50 at night so you can only guess that I LOVE winter in Florida. Anyway, cold or hot, I still love to read and today's book is a great one because it takes place in a little town in my sweet hometown pride state of Ohio.♥
As part of the BookSparks blogger group, I'm lucky enough to get books that are sometimes in advance of their publishing date, and Sweet Lake by Christine Nolfi is one of those books.  I understand that this is book #1 in a series, and I always love reading series right from the start.
The story of Sweet Lake is about Linnie Wayfair, who has a lot of people counting on her and she knows it. Everyone in Sweet Lake, Ohio, wants her to use her business savvy and return the Wayfair Inn to its former reputation. However, the Inn has always been in the care of the first son in the family. There are even problems between the Linnie and her brother, Freddie, thanks to the Inn and her brother's antics.  In fact, the last time Freddie was in town, he caused a lot of damage and hurt feelings.
Linnie takes over the Inn when her father has a stroke. The Sweet Lake Sirens (a dear group of local women) have taken on the daunting task of attempting to repair Linnie and Freddie's relationship. A shocking turn of events will open old wounds and rock Linnie's world. She is forced to make changes – very quickly – and the results are not what she expected, but possibly what she's desired all along.
Sweet Lake was one of those "feel good" stories you can read in a day.  It's part romance, part family drama, with a big dose of quirky added just to keep things fun.  The plot moves quickly, the characters are believable and likeable (and some despicable depending on the relationships and circumstances).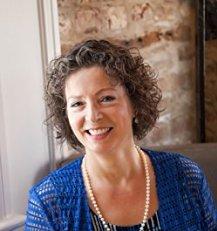 Award-winning author Christine Nolfi provides readers with heartwarming and inspiring fiction. Her novel TREASURE ME, Liberty series book 2, is a Next Generation Indie Awards finalist. The Midwest Book Review lists SECOND CHANCE GRILL, Liberty series book 1, and the other Liberty books as "highly recommended".
SWEET LAKE, book 1 of her new series, releases on February 28, 2017 and THE COMFORT OF SECRETS, book 2, on July 18, 2017. Visit her at www.christinenolfi.com or @christinenolfi on Twitter.
"Please continue the mail, tweets and comments on Facebook, Twitter, Goodreads and other sites. I cherish your support and love chatting with readers." –Christine

~ ~ ~ ~ ~ ~ ~ ~ ~ ~ ~ ~ ~ ~ ~ ~ ~ ~

It would be great if you would stay connected with me!! You can follow me on Twitter @DebiL1611, like me on Facebook at 2014 and Beyond, circle me on Google+, follow me on Tumblr, Instagram and Bloglovin', subscribe on YouTube, or connect with me on LinkedIn and Pinterest.

Please make sure to visit my homepage and subscribe to my blog for more great posts on running, fitness and lifestyle topics as well as food, product, music and book reviews, and more!