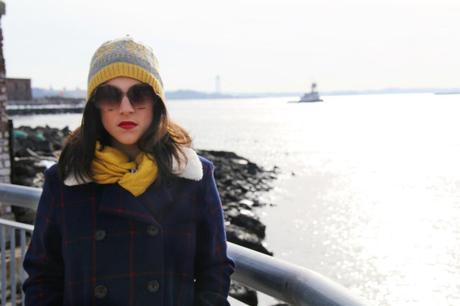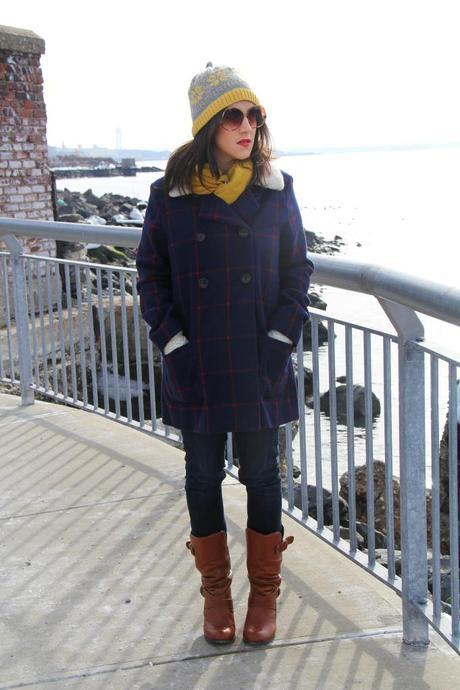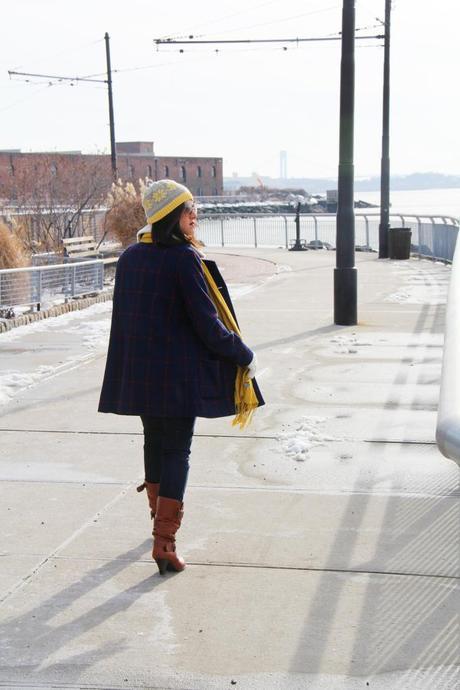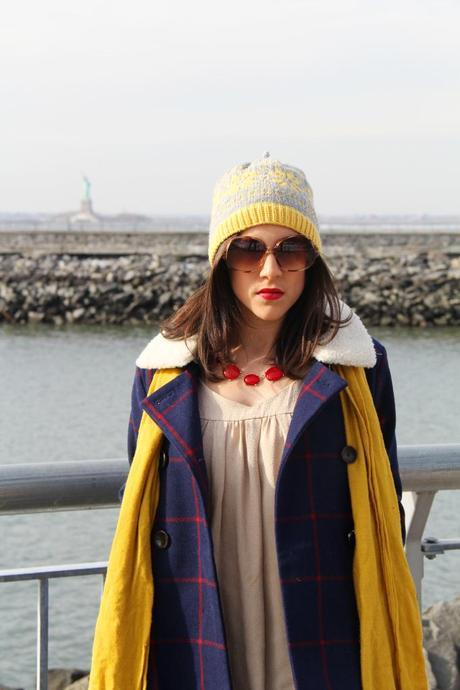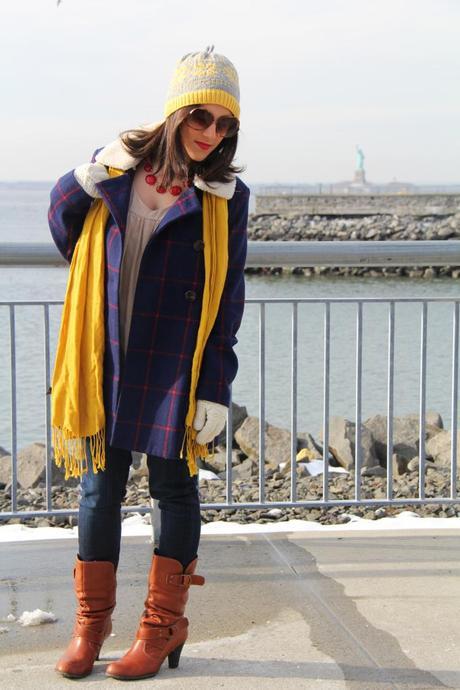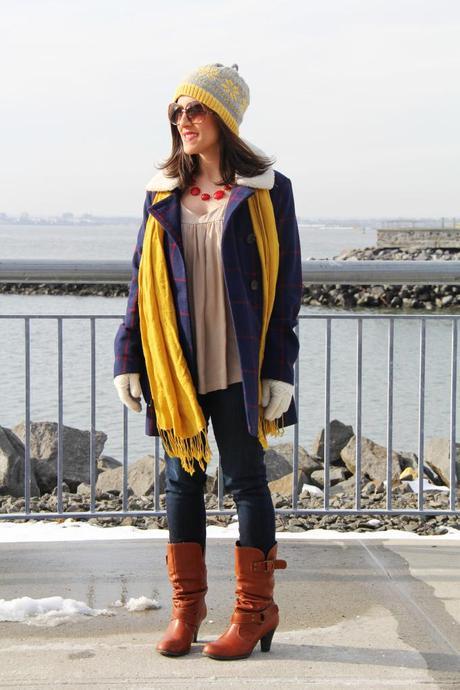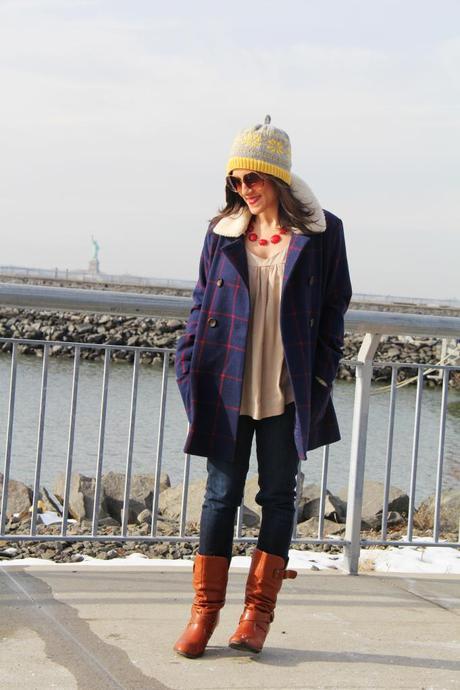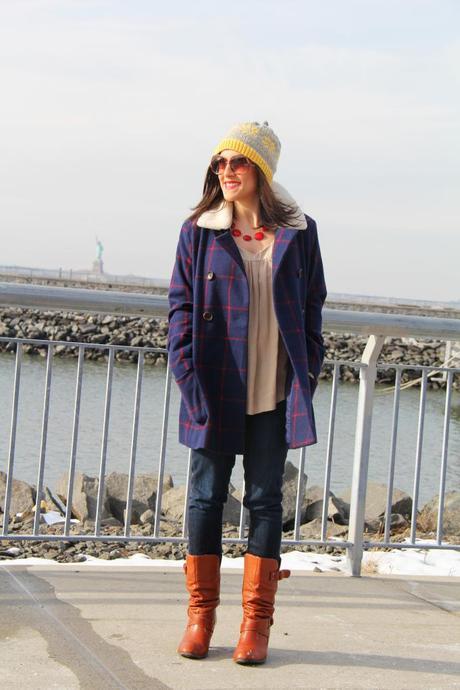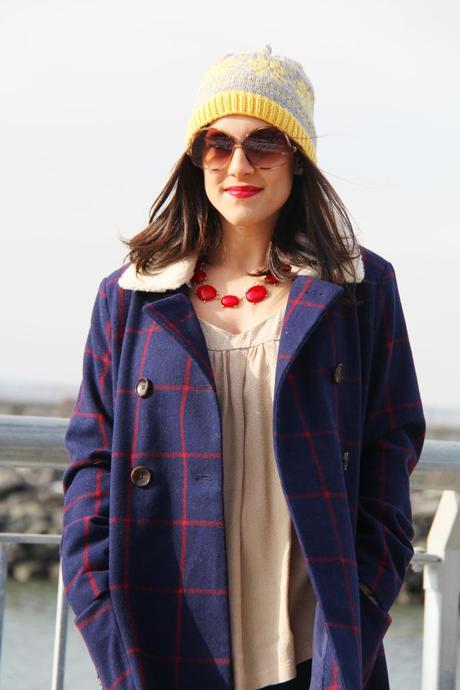 Photos by: Zack Notes / Edited by: Myself
Coat: Old Navy / Blouse: ZARA / Jeans: Paige Denim / Boots: ALDO – similar here / Hat: Brooklyn ARTery / Scarf: Urban Outfitters – similar here / Necklace: Francesca's (Christmas gift) – similar / Sunglasses: Vintage / Gloves: gift / Lip: MAC Red
First of all, we must talk about this COAT.  I scored this amazingness for only $30 at Old Navy!  As in 3-0!  I don't think I have ever gotten a nice coat for that cheap.  I certainly didn't need a new coat, but at that price, how could I resist?!?!  I love the colors and also that the collar is detachable.  Considering the constant snow we are getting this winter though, all my my coats are getting a ton of use this year.  These photos were taken last weekend in Red Hook when it was a bit warmer out and the snow was starting to melt.  However, of course we got pounded with more snow after that beautiful, nice day.
It's been a bit of a rough week, as you can imagine, but I want to thank you all for the love and support you have shown my family.  I truly appreciate it.
I am happy to be spending the day at home with my son today, and we are looking forward to the weekend (although not looking forward to more snow).
Happy Friday everyone!
XO,
Gina