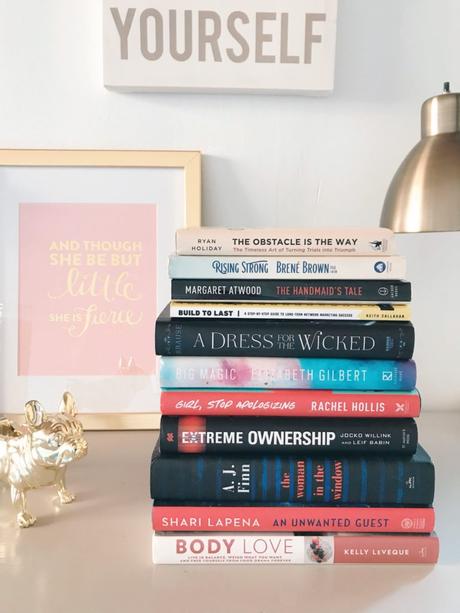 I have always loved to read, and last year, I really enjoyed putting together a list of some of my favorite books of all time. In the past year, I vowed to keep you guys informed with the books I'm reading, and I have continued to do so over on my Instagram page with the hashtag #popcornbookclub. If you have a read a book you love, please join in on the fun and use this hashtag when you post so we can all stay informed and add new reads to our lists!
While I will always share my books over on Instagram, I plan to do a yearly recap over here on the blog. I didn't quite make my goal of reading 26 books this past year, but I added 20 more to my "read" list! Without further ado, here are my book reviews from 2019!
Personal Development
Girl, Stop Apologizing by Rachel Hollis

I just love Rachel's voice. She speaks to me in a way I can truly understand, and her stories make me feel as if she is reading my mind and putting it on paper. A definite must-read for any #momboss or career mom trying to balance it all.

Extreme Ownership: How U.S. Navy SEALs Lead and Win by Jocko Willink and Leif Babin

This was a really inspiring read for those wanting to take on leadership roles. They take strategies from SEAL training and leading and bring it into the corporate world to help create high-performance teams. This book will definitely help you to level up your leadership skills.
Other Non-fiction
Fiction
An Anonymous Girl by Greer Hendricks & Sarah Pekkanen

This author duo is one of my absolute FAVORITES! Their thrillers are so absolutely captivating that once you start reading, they draw you in and keep you turning the pages to find out what is coming next. I loved their first book, The Wife Between Us, and now this one. I can't wait until their next one comes out.

Nine Perfect Strangers by Liane Moriarty

I really enjoyed Big Little Lies and What Alice Forgot by this author, so I thought I would give this newer one a try. WOW. It was WEIRD. Haha. Moriarty is a great story teller, and I originally liked the health and wellness retreat premise, because that is right up my alley, but the book got pretty weird pretty quick and it just got too unrealistic for me. If you like her books and her storytelling, you may enjoy it though!

When Life Gives you Lululemons by Lauren Weisberger

This continuation of The Devil Wears Prada was a good, suburban Connecticut, gossipy novel! I enjoyed it. It wasn't life altering, but if you have a trip coming up and want something easy and fun for the beach or plane, this is a good one!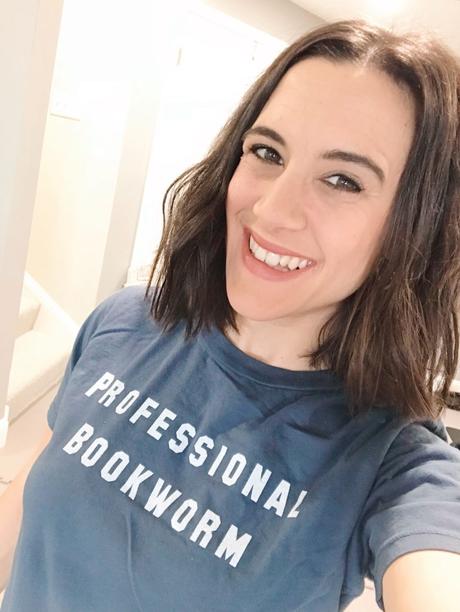 Okay, all my professional bookworm friends!!! What were your favorite reads of 2019? What do I need to add to my 2020 list?
Please share in the comments!
Hope you are enjoying the 3-day weekend celebrating MLK, and I hope you are finding some extra time to cozy up with a book and get some extra reading in with this colder weather!
XO,
Gina