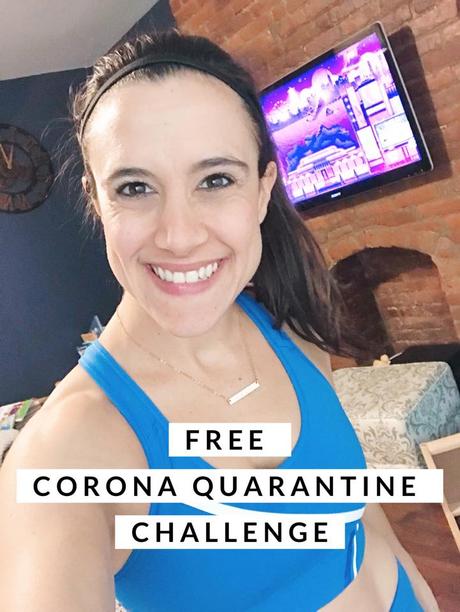 Hey guys-
As maddening as all of this is, I somehow believe there is a purpose of this corona craziness to somehow bring more of us together united as a WORLD across the globe.At least that's my hope. 🙏🏼
I have been thinking a lot about our current situation and what I can do to help us all from going bananas! 🤪
For those of you going all-in on social distancing - I'm offering a few options:
1) A fun FREE daily workout will be posted on my Instagram page (@popcornandpandas) for the next 2 weeks and for those who participate and share in your STORIES, you will be eligible to win some pretty cool prizes!!!! To participate all you have to do is show up and do the workout, then let me know by tagging me in your Stories using the hashtag #coronaquarantinechallenge.
2) A 2 Week FREE membership of our entire library of online streaming workouts and more importantly, access to my meal plans, recipes nutritional resources + membership and SUPPORT in my awesome online community.
Gyms + classes have closed plus now kids are home from school. We are still trying to keep our sanity and I have been struggling with HOW to HELP.
As a stay at home working mom trying to juggle all the schedule changes, figure out how to homeschool my kids, and be in a house with 5 people in one tiny Brooklyn apartment for an extended period of time, a little stress relief and support is just what we need.
✨So I'm opening the doors of my WELLNESS COMMUNITY. ✨~ workouts for the WHOLE FAMILY (including a special ZOOM workout for the kids!)
~ restorative yoga
~ meditations!
~ nutrition guidance and meal plans
~ positivity + a healthy distraction for all!
Just comment below or reach out to me and say "Send me the details, Gina!" and I'll write you back ASAP!
*Feel free to forward this or share this message with your friends or family who need this, too!
We can do this together! ❤️
XO,
Gina