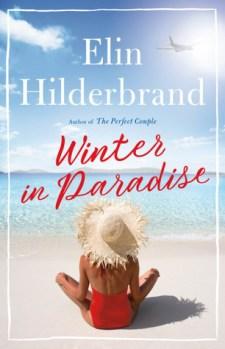 Winter in Paradise by Elin Hilderbrand
Published by Little, Brown and Company on October 9, 2018
Genres: Holidays, Literature & Fiction, Women's Fiction
Pages: 320
Format: ARC
Goodreads
Buy on Amazon



Spend the coldest days of winter on a Caribbean beach with New York Times Bestselling author Elin Hilderbrand.

Join New York Times Bestselling author Elin Hilderbrand on the stunning beaches of St. John for the beginning of her thrilling new winter series-The Paradise. Welcome to Paradise, the first book in the Paradise series, has everything that readers have come to know and love about an Elin Hilderbrand novel, plus a healthy dose of intrigue. Irene Steele's idyllic life-house, husband, family-is shattered when she is woken up by a late-night phone call. Her beloved husband has been found dead, but before Irene can process this tragic news, she must confront the perplexing details of her husband's death. He was found on St. John island, a tropical paradise far removed from their suburban life. Leaving the cold winter behind, Irene flies down to the beautiful Caribbean beaches of St. John only to make another shocking discovery: her husband had a secret second family. As Irene investigates the mysterious circumstances of her husband's death, she is plunged into a web of intrigue and deceit belied by the pristine white sand beaches of St. John's. This exciting first book in the Paradise series will transport readers to a new beach locale-another world that Elin knows as well as her beloved Nantucket-and have them longing for winter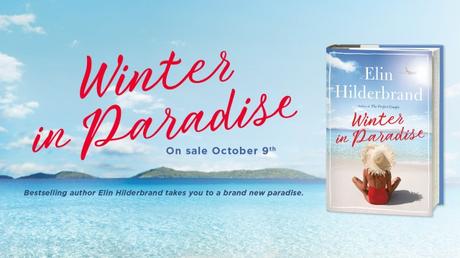 Through my association as a blogger with NetGalley, I have the great opportunity to receive and review books in advance of their publish date.  Today's book – Winter in Paradise by Elin Hilderbrand – is being released October 9, 2018! You don't want to miss this one.
If you read Hilderbrand's books like me, you were probably sad when her last series came to an end.  Now that Winter in Paradise is out, I'm sure you'll fall in love with the new series, Paradise, just like me! Not surprisingly, this new trilogy series is set in the Virgin Islands — specifically St John!
The story's protagonist, Irene Steele of Iowa City, Iowa, is grief stricken following the death of her husband, Russ. Irene learns that Russ died in a helicopter crash near St. John on New Year's Day, and she's stunned.  She had no idea Russ was even in the Virgin Islands. Russ took on a new job thirteen years ago that moved their family from struggling middle class to very wealthy, but he seemed to always be traveling for work since that time.
Irene is unable to get any details about Russ' death and the details that is able to receive only leave her with more questions than answers. As a result of her failure to get information, Irene and her two adult sons, Baker and Cash, head to St. John themselves to gather the remains of their husband and father, respectively.  When they arrive, they learn about the multi-million dollar villa that Russ owned with a second family.  In case that secret didn't shock the enough, they also start to discover – and uncover – all the secrets Russ had kept from Irene, Baker and Cash for many years.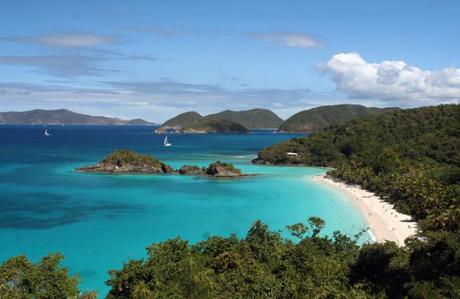 The characters are wonderfully complex and well developed, which allows readers to become invested in the relationships they develop with these people. I don't write spoilers, but I will warn you: beware of the cliffhanger.  I personally loved the way the book ended – the author had me flipping through the final pages of this book knowing something huge was going to happen. I can't wait for book two in the series!
---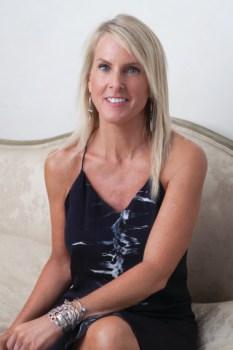 Elin Hilderbrand is an American writer of Summer beach read romance novels. Her books have been set on and around Nantucket Island where she lives with her husband and three children. 
Hilderbrand was born and raised in Collegeville, Pennsylvania. As a child, she spent summers on Cape Cod, "playing touch football at low tide, collecting sea glass, digging pools for hermit crabs, swimming out to the wooden raft off shore," until her father died in a plane crash when she was sixteen. She spent the next summer working—doing piecework in a factory that made Halloween costumes; she promised herself that the goal for the rest of her life would be that she would always have a real summer. 
She graduated from Johns Hopkins University and became a teaching/writing fellow at the University of Iowa Writers' Workshop. In 1993 she moved to Nantucket, took a job as "the classified ads girl" at a local paper, and later started writing. 
Connect with Elin ~~
WEBSITE  //  FACEBOOK  //  TWITTER  //  INSTAGRAM  //  PINTEREST
---
I received an advanced readers digital copy of this book from the publisher through NetGalley in exchange for my honest review and unbiased opinion. A positive review was not required.  Thank you, NetGalley!

~ ~ ~ ~ ~ ~ ~ ~ ~ ~ ~ ~ ~ ~ ~ ~ ~ ~

It would be great if you would stay connected with me!! You can follow me on Twitter @DebiL1611, like me on Facebook at 2014 and Beyond, circle me on Google+, follow me on Tumblr, Instagram and Bloglovin', subscribe on YouTube, or connect with me on LinkedIn and Pinterest.

Please make sure to visit my homepage and subscribe to my blog for more great posts on running, fitness and lifestyle topics as well as food, product, music and book reviews, and more!