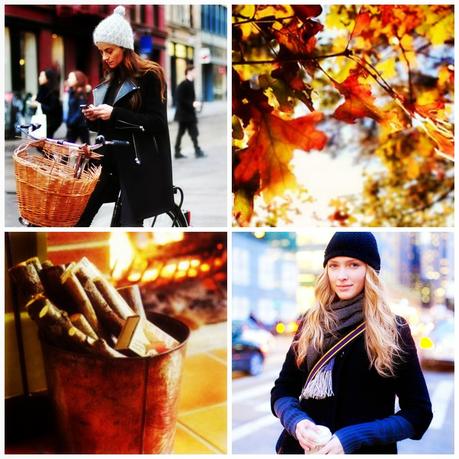 images via Pinterest 


Is there anything more pleasurable than unpacking your winter wardrobe, snuggling up in layers, finding the perfect pair of winter boots, pulling on a woolly hat & gloves & setting off for an autumn walk? Very probably there is, but you know what I mean :)
We are having some gloriously sunny days here in London right now, as often happens in late September....which is wonderful but the fact that October is just around the corner has not escaped me & my winter wardrobe is ready & waiting.
Comfort dressing, comfort food....there is just something completely lovely about being wrapped up in soft warm layers.Having taken a quick look at last year's autumn/winter wardrobe, as I did the other day....grey seems to be rather dominant, as always. I think I could quite happily live in varying shades of it to be honest.
I already been browsing online & have my eye on more than a few items....plenty of gorgeously comfy daywear from hush, some great boots from TopShop & Russell & Bromley & plenty of outerwear & knitwear from my latest discovery Esprit.
Bring on soups & stews, scarves & mittens, blankets & fleeces, autumn leaves & long Sunday walks....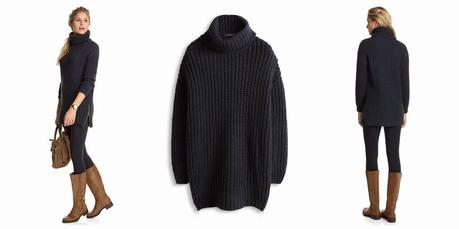 I am in love with this gorgeous chunky knit long jumper/dress which looks like a charcoal gray but is in fact "hudson blue"....I think I could happily spend the winter in it!
I appear to have quite some time browsing the Esprit website this evening, here are my favourites, all of which can be found here....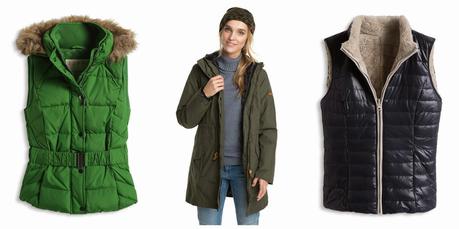 pepper green down bodywarmer / 2in1 waterproof parka jacket / padded reversible gilet + fake fur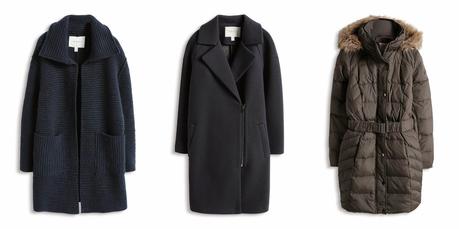 rib knit fashion coat / coat in soft blended fabric / sporty down coat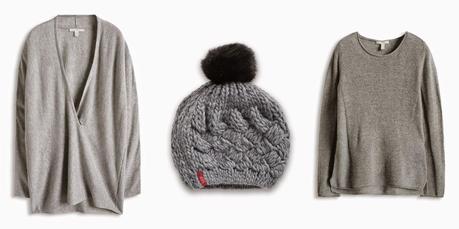 fine knit oversized cashmere jumper / chunky knit hat / cashmere jumper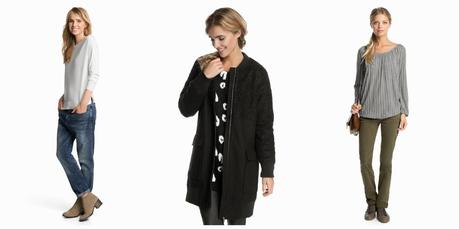 loose vintage boyfriend jeans / blended wool coat with boucle / loose Carmen tee


all items available right now on the Esprit website