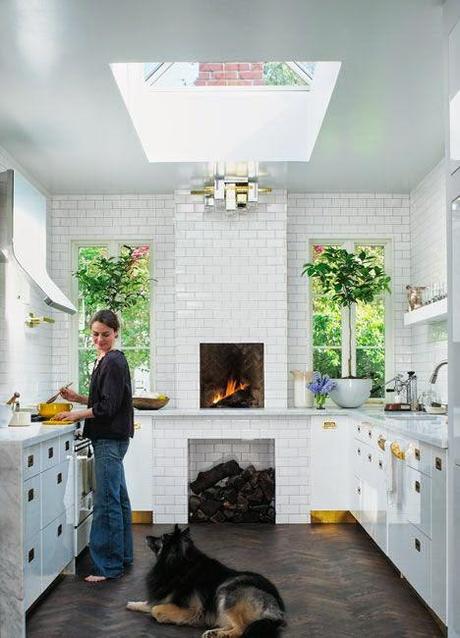 If I could add only one thing to our current house it would be

light

....as much as possible of it!
We live in a Victorian terraced house & our hallway & the central part of our through-lounge gets very little natural light....it's fairly dull on a sunny day & on a autumn/winter/rainy day, it's dark & gloomy & lamps are essential.
Our plan to add a kitchen extension at the back of the house with bifold doors & roof lights will help this situation & will hopefully bring the light flooding in.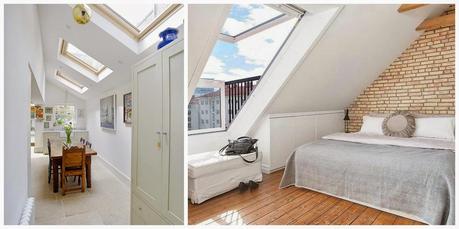 We are also adding a loft extension to which we are adding a dormer window & VELUX windows on the back of the house....one of these VELUX windows will be positioned above the new stairs that will lead up to the loft & will, hopefully, throw extra light down on to the upstairs landing.
And we will add as much white as possible....the walls & possibly the kitchen cabinets.Kitchen decisions remain in the dark & distant future though ;)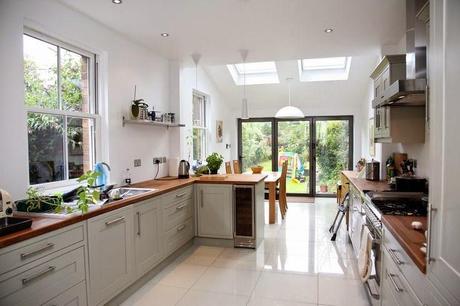 Of course, choosing which windows & which roof lights is a huge decision, I have friend who have taken weeks & still second-guessed themselves even after they have made their choices!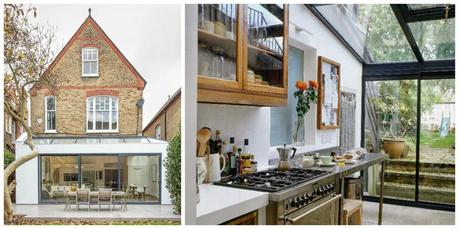 We've talked through so many options for our kitchen, particularly the roof lights that we want....and we still can't decide. Our neighbor recently renovated her kitchen - using our architect in fact - and the work is wonderful....light, bright & such fabulous windows.
One side of her kitchen has a roof lantern and the other side has a bank of large VELUX windows, watching the sky & the clouds move past up above must be a continual hazard of being there, it's really something.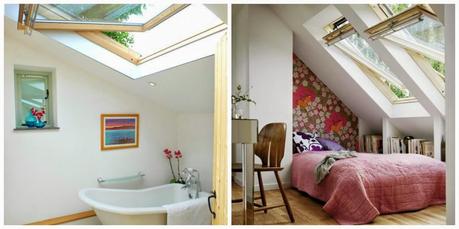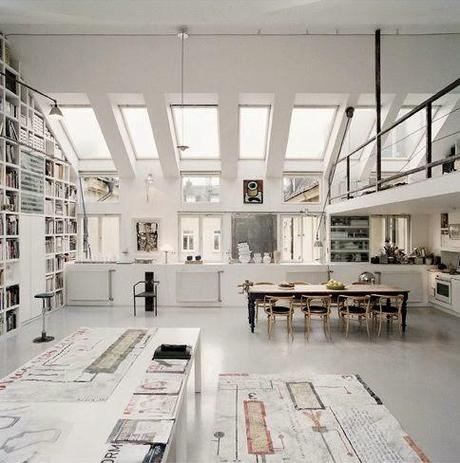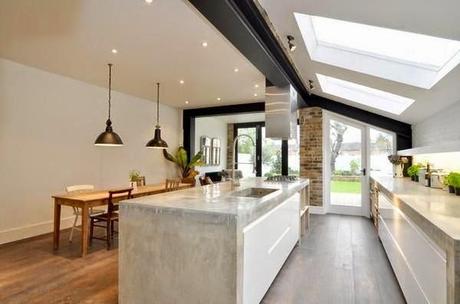 all images via Pinterest  / for more information about VELUX see their VELUX webshop