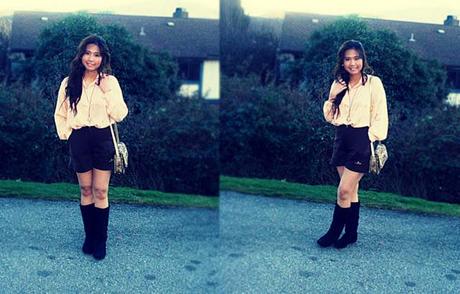 " A smile is an inexpensive way to change your looks.  ~

Charles Gordy "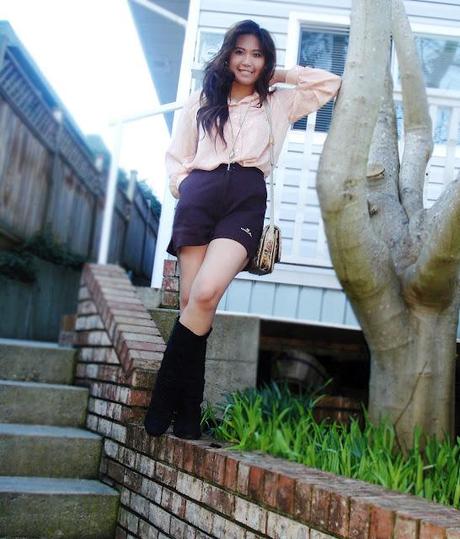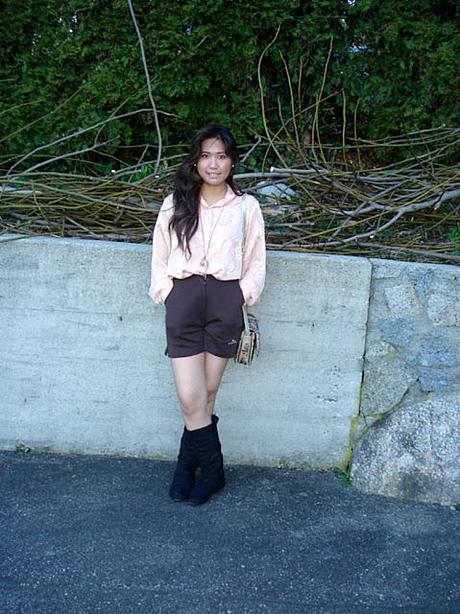 Vintage Style
vintage/Ross boots/
I had lots of fun today ! Why? I went shopping
tehehhee,
I didn't get a lot but I found some great deals with cute stuff. Bonus to my fun day is it's SUNNY DAY , which I love the most, just cheers me up and makes me smile :). Also had to do some food shopping
( I love eating )
I also watched Confessions of a Shopaholic again , I'm just so addicted to that movie. I don't get sick of it even though I've seen it like a thousand times , here I go again, hyperbole
haha.
I also had a chance to buy In Style magazine and a book to read during my spare time, I usually get books from thrift stores because I save a lot of money there, and they have lots of good book as well. The book I got was L.A. Woman by Cathy Yardley. I'm so excited to start reading it
teheheee.
 Over all I had a great day!
As for my outfit of the day, I'm wearing an 80's light pink silk blouse that I got  from a vintage store. I really love the color and texture of it. It's very light and feminine. I paired it with a high waist shorts that I got from mom's closet from the 90s, it's not actually high waist, I just pulled it up a bit. Going down low, boots it is, got it from Ross which is super comfy, I've been wearing this a lot lately if you guys noticed
haha
. As for my accessories, just a simple necklace and a vintage style bag. That's pretty much my day ! 
Hope you guys had a great Wednesday !! 
<3
with love,
Melissa