"Will You Buy This? 
is a section where I would like know if we all are ready to buy these and if it would be a hit in Indian Market.
So, will you?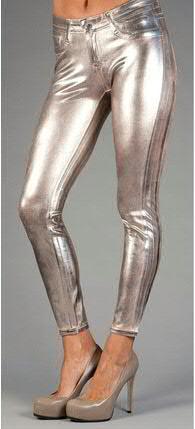 Look of our futuristic denim!!
I know we have a wide variety of such bottoms which come across to be loud and in-your-face. Isn't it fashion and style all about? Anyhow, there have been a lot of times when I start thinking if I would see these in Indian streets ever?
I would need your opinion to know.
In This Post ---
Product
- Jeans from Belulab S/S2013This post is taken from denimology article on Belulab S-S 2013 Futuristic Lookbook
Your thoughts? 
=====================================================
Disclaimer:
For any queries, PR information, website review, store visit and events - please mail me at
[email protected]
. Read about Shopping, Style and Us and to know more, please read my Disclosure Policy.
Jiya (Shoppingaholic)