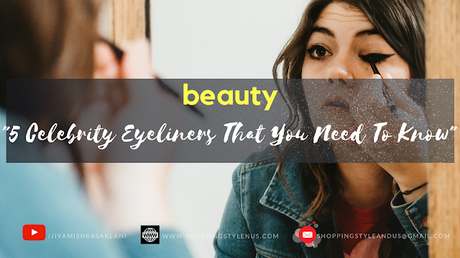 Makeup is a medium for self-expression and eyeliners play a major role in that. I love to finish my minimal makeup with slightly flicked eyeliner. But what if I want to do a little dramatic eyeliner like winged? There are a lot of options in the beauty-sphere and too much options confuse me!
For a person like me, who is into makeup but not too much, knowing a couple of things helps to keep the mind from wandering and become indecisive when it come to the real deal. So, when I read about new Benefit's Roller Liner and these five celebrity-statament eyeliners in latest VOGUE India edition (Aprile 2019), I couldn't stop myself from telling ya'll!
Based on the 5 divas of their times, these eyeliners are also classic and elegant. Now, if you have a dinner date with an ex (It's a real deal, people!) or planning to steal the show in that upcoming party - these wings are going to be a lot helpful. 
Here is a picture of each one of them and how to achieve those neat looks!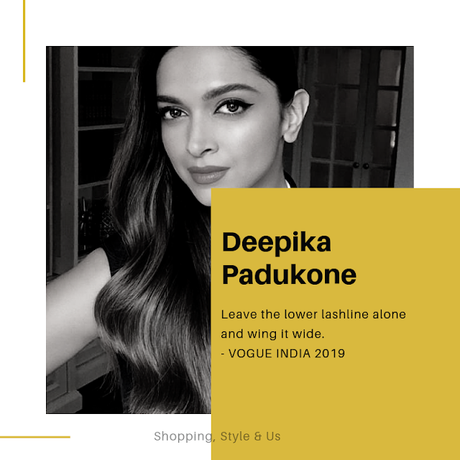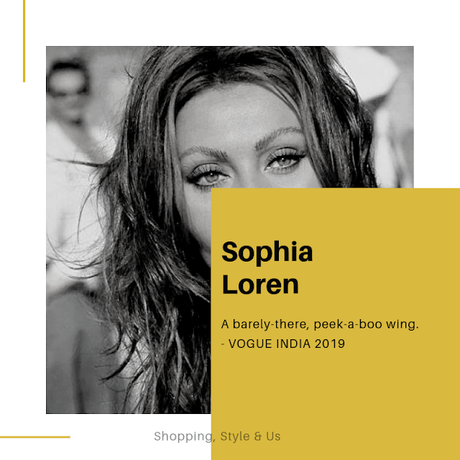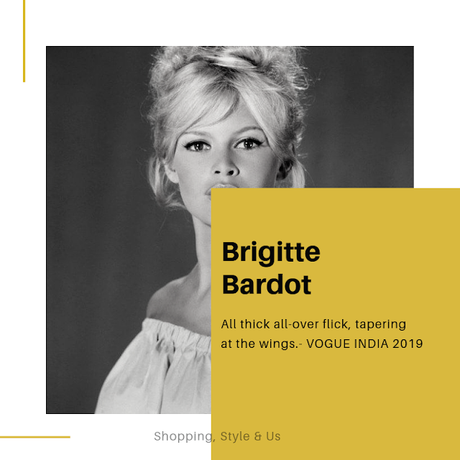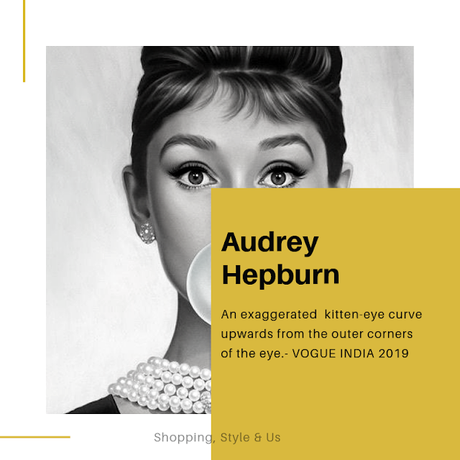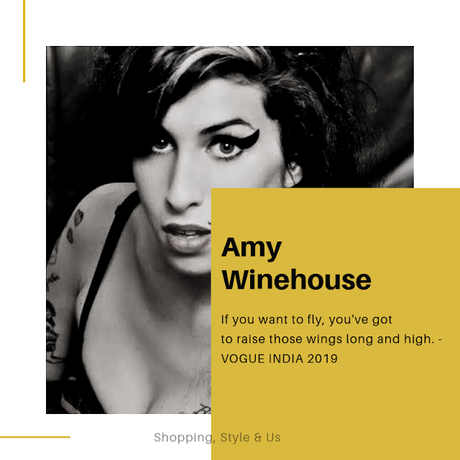 There are a number of bloggers too who are popular for their eyeliner-application. Some of my favourites are -
1. Komal (Dehi Fashion Blogger, @delhifashionblogger ) 
2. Gia Kashyap (Gia Says That, @giasaysthat )
3. Pooja Raina (True Fashionholic, @truefashionholic)
They are not only bloggers known for their eyeliners but they are beautiful inside out. I have met Komal and Pooja both in person during some events and I cannot say anything less. 
Before you go-
Let me know your favorite eyeliner look out of these 5!
*This post may contain affiliate links, products sent by brand/PR for consideration, paid content.
Disclosure Policy.