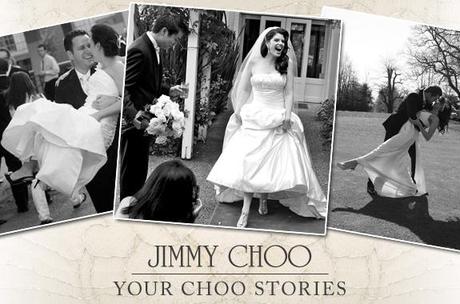 It's Wedding Season, and to celebrate, Jimmy Choo reveals the 2011 Bridal Collection and ultimate bridal 'Your Choo Story'.
We are inviting brides, members of the wedding party and guests to share their story to [email protected]. Tamara Mellon, OBE, will select the ultimate Jimmy Choo bridal story at the end of May and the winner will receive their choice of shoes or bag from current collection as a wedding present from Jimmy Choo.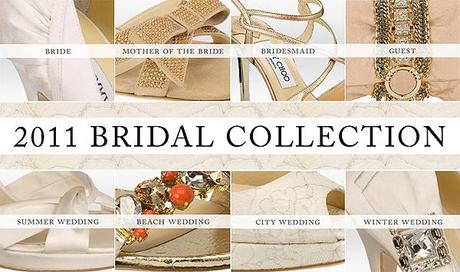 'I am delighted that women the world over are coming to us to be part of their most special day. It makes me so proud that the shoes and bags we create can make a bride feel beautiful and confident – and the rest of the wedding party of course! We are delighted for brides to share stories of their special day on 'My Choo Stories' this year. Today, many brides are selecting non-traditional bridal shoes and some of our most popular bridal shoes are related to styles that have appeared on the red carpet'
Tamara Mellon, OBE Founder and Chief Creative Officer.
The Jimmy Choo 2011 Bridal Collection includes a rich array of materials ranging from delicate vintage lace and elegant silk satin to champagne glitter and exquisite styles bejewelled with Swarovski crystals, perfect for bridesmaids, mother of the bride and wedding guests.
The 2011 Bridal Collection includes Macy, in silk satin, as worn by Reece Witherspoon in her recent wedding to Jim Toth. It was also the shoe of choice for Natalie Portman when receiving her Oscar for Best Actress this year.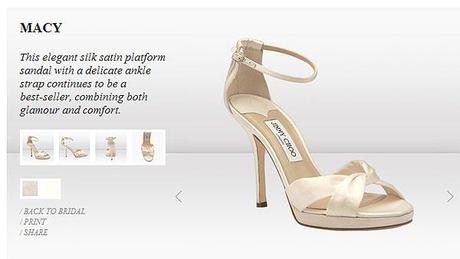 Jimmy Choo offers the same full range of services to brides as it does for celebrities visiting the Oscar suite. Champagne shopping days for bridal parties are available, as well as shoe dying, both before the ceremony to match the dress, and after the day to ensure a new bride can add her wedding shoes to her collection.
The London Sloane Street flagship Jimmy Choo store also has an exclusive private bridal salon with extended selections.
Do you have a Jimmy Choo story to share? Submit yours to [email protected]