Will Nothing Be The Same?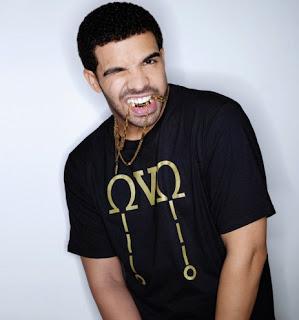 The once-upon-of-time sitcom actor Aubrey Graham, more popularly known as Drake, is readying for the release of his third studio album Nothing Was The Same. Every anxious fan of rap and hip-hop is lost in the current wonderment surrounding what the heck is going to come from this highly anticipated release. In a year where Kanye West dropped Yeezusand Jay Z came through with Magna Carta Holy Grail, not to mention the soon-to-be-released efforts from Big Sean, 2 Chainz and Pusha T, some still think Drake's new album will be rap record of the year. What must Mr. Graham do to bring his fans what they want out of this upcoming blockbuster album?
Drake's latest single offering from his upcoming Nothing Was The Same, "Hold On We're Going Home" sounds non-ambiguously R&B. It can honestly be mistaken as a smooth, groovy triumphant cut from the '80s. Will this approach be the main focus of his upcoming LP or will Drake primarily dedicate this record to the hardcore hip-hop fans. Maybe Drake's commonly used technique of cleverly balancing rap and R&B will surface once again on Nothing Was The Same.
So, what does Nothing Was The Same actually mean? Is Drake referring to what his life has transformed into since his early days or is he talking about something else all together? Perhaps this whole album will be a concept or theme album based on some story creatively illustrated by Aubrey Graham himself. He has continually proven time and time again that he has an overachieving artistic mind relatable to a widespread demographic.
Whether you are a Drake lover or a Drake hater, hip-hop fans all over will be listening to what is to be offered from his upcoming Nothing Was The Same.  Drake has already proven to be on hip-hop's short list of current all-stars, but is this his time to maybe solidify his place in hip-hop's legendary class. Is Drake really Mr. Right or is he merely Mr. Right Now? Only time will tell if he truly leaves the sport of hip-hop in a state where nothing will ever be the same.