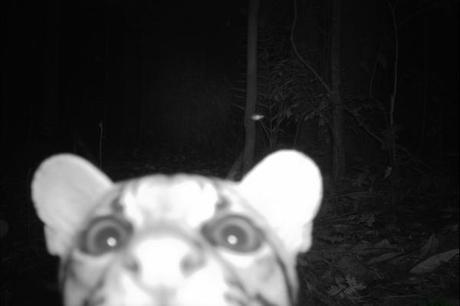 by Frik Els / Mining.com
Backers of Augusta Resource Corp (TSE:AZC) (NYSE MKT:AZC) in its fight against hostile takeover bidder Hudbay Minerals (TSE:HBM) suffered another setback on Friday.
After the close of trading Vancouver-based Augusta announced further complications in the permitting process for its Rosemont Copper Project in Arizona after the US Forest Service formally requested that the US Fish and Wildlife Service re-initiate consultation required under the Endangered Species Act.
"Additional information includes the documented evidence of the presence of ocelot within or near the project area and conferencing on the potential listing of species which were not considered in the original biological opinion.  Additional information related to the effects of groundwater drawdown on aquatic and riparian species near the project area will also be included as part of this process," the statement reads.
Formal consultation and publication of the new biologic opinion by the US FWS could take 135 days to complete once consultation is initiated which scuttles Augusta planned timeline on the project.
Gil Clausen, Augusta's President and CEO called the delay "unfortunate" but added the "USFS has committed to dedicating the appropriate resources to this analysis and to ensure that the work is done expeditiously."
Augusta had been hoping for a ROD (Record of Decision) by the end of the second quarter to start building the mine in the second half of this year with first production early in 2017.
Augusta still needs to raise nearly $900 million in project financing for the $1.3 billion project.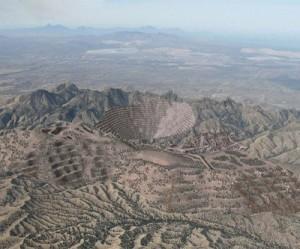 Fellow Canadian firm Hudbay launched its hostile bid for the developer in February citing likely permitting delays and doubts over Augusta's ability to find the necessary funds to build the mine should it be approved as reasons for shareholders to back its bid.
Toronto-based Hudbay is offering 0.315 of a Hudbay common share for each Augusta common share held and the respective shares prices have been trading in line with the offer pegged at roughly $450 million. Hudbay, with copper-gold-zinc operations concentrated in Manitoba, is worth $2 billion on the TSX. Hudbay's latest extended offer expires this Tuesday.
Augusta has in place a shareholder rights plan, or 'poison pill', which holds back the all-share takeover by Hudbay at least for a couple of months. Augusta previously said it has signed confidentiality agreements with more than 10 entities and is actively engaged in talks with possible bidders that can top Hudbay which it accuses of "swooping in at the last minute" with an offer it has characterized as "opportunistic", "lowball" and "grossly inadequate".
At stake in the increasingly bitter fight is a copper-molybdenum-silver mine which when built will be the third largest copper operation in the US and supply 10% of the country's red metal.
Rosemont has proven and probable reserves of 5.9 billion pounds of copper and 194 million pounds of molybdenum with annual production set for 243 million pounds of copper, 5.4 million pounds of moly and 2.9m ounces of silver over its 21-year life.
Image of Ocelot, Leopardus pardalis, photographed in Peru, by Smithsonian Wild.