by Scott McKie BP / Piedmont Earth First!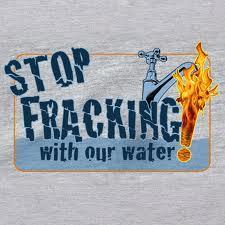 The Eastern Band of Cherokee Indians has joined other governments in the mountains of western North Carolina in opposing the practice known as fracking.   But, being a sovereign nation, the Tribe, unlike area counties and municipalities, can actually prohibit the practice on tribal lands.
Tribal Council unanimously passed Res. No. 340 (2014) last month that states in part "the Eastern Band of Cherokees will not permit or authorize any person, corporation or other legal entity to engage in hydraulic fracturing on Tribal trust lands."
The resolution, submitted by Tribal Council as a whole, was signed into law by Principal Chief Michell Hicks on Sept. 10.
"Our tribe has taken a strong stand with the resolution against hydraulic fracturing commonly known as fracking," said Chief Hicks.  "I signed the resolution because I believe our environmental protection is paramount to the survival of our people."
Tribal Council Chairperson Terri Henry commented, "Of importance to the Tribe is the impact on the health of our people who utilize many of the products of the forests and habitat surrounding our Trust Lands."
The resolution also states, "Hydraulic fracturing is a method of extracting natural gas that involves the injecting, at an extremely high pressure, a mixture of water, sand, and chemicals to break up shale or other rock formations otherwise impermeable to the flow of natural gas; and the State of North Carolina is without legal authority to permit hydraulic fracturing on Tribal trust lands."
An amendment was made to the original resolution which states, "The Eastern Band of Cherokee Indians supports the ban of fracking in the State of North Carolina, specifically in National Forests."
The EBCI joins other tribes who have passed resolutions in opposition to fracking such as the Standing Rock Sioux Tribe and the Turtle Mountain Band of Chippewa Indians.
The North Carolina General Assembly passed legislation (SB 786) in May that will allow the N.C. Department of Environment and Natural Resources and the N.C. Mining and Energy Commission (MEC) to issue permits for fracking in spring 2015.  That legislation was signed by Gov. Pat McCrory in June.