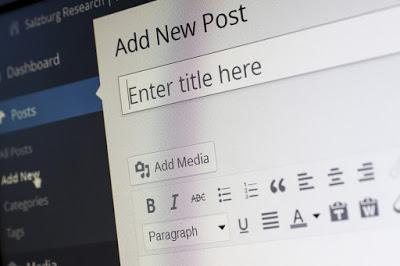 One day while I was filling a blogger contact form for a bloggers meet, they asked me - 
Select a category that fits your blog theme.
and I didn't know what to choose.
I have written fiction, some
productivity
hacks,
self-help
, travel posts and also some poetry. Shall I tick them all? but they were radio buttons and they don't work that way and this is exactly the thoughts I had,
Why do I need to choose one category? 
Why do I have to be the 'travel girl', your goto 'coding girl' or a 'motivational blogger' when I can be all of them? 
Why can't I be interested in one or more things and why should I not write about them as well?
It was then I realised that I don't fit into a pre-defined niche and I don't have to. I will create my own niche, without any labels to define my writing. 
My individuality is my niche. I am my own niche.
This is in contrast to one of the most common piece of advice for all bloggers according to the web. Finding your own niche. It's been written so many times in the same way in different blogs of the same niche that I find it funny in its own sense.
Although I do think that it gives you a targeted audience and a cleaner outlook on the blog but it also limits you.
Now you maybe amazing at your field, you know the depths of what you're writing about and have a niche specific blog but what happens when you want to try something new? People grow, their ideas change and their content change and either one of these things happen:
You are unable to write something new thus limiting yourself and would produce same content over and over by recycling the titles. Also stifles your creativity.
You get a mental burnout and blogging which was considered as a passion now seems like a chore.
You spice up things regularly and write on stuff that fills you up with excitement. You're happy which leads to better quality of writing which leads to more readers enjoying your content.
For the first two, people do this in the fear of not being successful. They put themselves into a box instead of creating an empire with no boundaries. 
How to change?
If you think your blog fits into a niche and you want to keep it that way, that's great. More power to you! but if you don't and you like writing on multiple topics but are not because you're afraid to jump out of the box? Take that leap right now. 
Set aside some time to yourself and make a list of topics you want to write on. One of my blogger friend
Sankalp
and I play this game regularly where we both come up with posts we want to write on in the future turn wise in a limited frame of time. This gives you a whole list of things to blog 
(bye, bye writers block)
and also gives you time to be mindful about why you're writing the stuff you write.
Your blog should be a refection of who you're.
Free yourself out of the box to explore all of your interests, to write about what excites you! because in the end we all are sharing our stories, our journey and this is what matters.
What is your blogging niche? what do you write about? what do you want to write about? Let's have a little tea chat party in the comments below :)
Connect with me on: 
Twitter
 | 
Google+
 | 
Bloglovin
 | 
Instagram | 
Facebook