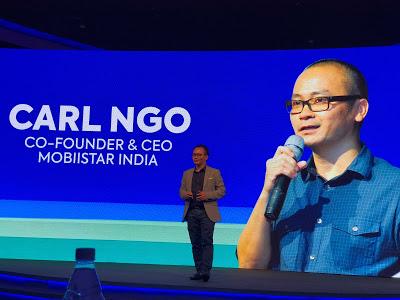 Carl Ngo, CEO and Co-Founder of Mobiistar
I recently attended the launch of Mobiistar, a Vietnamese smartphone brand which is now headquartered in India and had the chance to speak directly to Carl Ngo who is the co-founder and CEO of the brand.
and here is what I learned:
*Sit down, be humble, sit down, be humble (playing in the background)*
This is one of the charaterstics I always seek to find in people. It is so important to be humble no matter who you're and as Carl spoke or took the stage, I am impressed by his humbleness. He is the most humble, down to earth CEO that I ever met and it just reminds me how attractive it is, making it even more important especially when you're a marketeer.
"We have to make a place in their mind and heart first, market would come later" - Carl Ngo




That's the attitude needed! #enjoymore @indiblogger— Sakshi Raina (@capturesunshyne) May 23, 2018
Apart from being the most humble, he is also the most straightforward,  candid CEO I ever met
(now that is a lot of firsts for me)
It was a pleasure to talk to him simply because he answered all of my questions without any filters, just the way it is. The good, the bad and the ugly. He said it all. He treated the audience as a family and wanted them to understand his vision.
Being a frontrunner in Vietnam, Carl wanted to expand it further and start in India because of it's population and potential. He said, "There is a lot of new and exciting stuff happening in India and after a lot of market research, I knew we could offer something more to our consumers at an affordable price". 

Carl also told us that Mobiistar has tied up with Flipkart to help understand consumers better based on their 10 years of experience in retail marketing which has helped him a lot to craft this phone to suit Indian markets.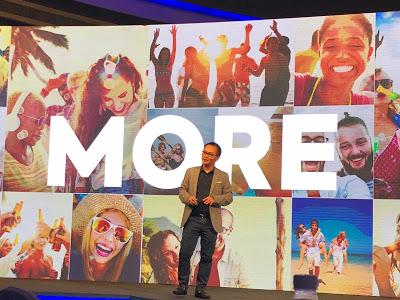 Carl always wanting MORE
Be present to serve your consumers
Carl wants all operations to be handled from India and he is here full-time to address the issues and to understand consumers better. He smirkingly said, "India has a huge market and I would like to stay here to understand what works to be able to better serve the consumers"
Understand what's selling right NOW and beat your competitors at it
Carl is convinced that 'selfies' is a huge selling point for smartphones in India and has completely revolved the marketing of the phone on being a 'selfie' expert at the given price range 
5-10K INR.
On being asked about what makes Mobiistar different than the other phones except for the capturing the 'perfect selfie', he replied "I have seen a lot of people taking a lot of selfies at the airports, coffee shops and found them struggling to get a good group shot which led me to introduce a wide lens in our cameras"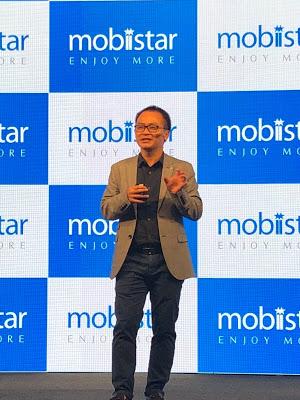 I found him to be a simple practical guy who wants to do his business and he does it quite well. He says he wants to make a mark on the minds and hearts of people before he makes a mark in the actual market.
It was great to be able to talk to him and get to know about the product he designed first hand and understand his dynamics better. 
---
Do you want more of such posts? Should I make a Rendez Vous a series on my blog where I talk to people to know their stories? Let me know in the comments below.
Connect with me on: 

Twitter

 | 

Google+

 | 

Bloglovin

 | 

Instagram

 | 

Facebook