You might have heard about the powerful platform named WordPress. Yes, it is indeed powerful and dynamic. And you might be wondering why WordPress is so popular?  
But let us first discuss its origin :
In 2003 Matt Mullenweg and Mike Little started WordPress. It was initially developed specifically for bloggers just like Blogspot (name changed to blogger and now owned by Google). It aimed to deliver exceptional tools to bloggers so that they make their blogs more exciting and engaging. 
In May 2004, one revolutionary change created an ecosystem and a billion-dollar industry for developers, creators, bloggers, businesses, web hosting services and much more. 
That change was the introduction of plugins. In this, any user can add new functionalities by creating new plugins which they can use and share with the community. This gives a lot of freedom to users to customize their websites.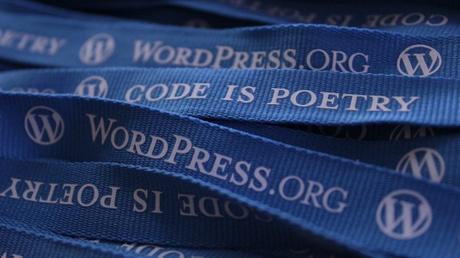 Image by
Alexander Gounder
from
Pixabay
With the time WordPress brought new updates like pages, comment moderation tools, admin dashboard, multisite networks and much more.
Now nearly two decades later, WordPress has become a powerful and popular platform on the internet. Here are some mind-boggling facts about WordPress:
Around 30 % of websites are built with WordPress
WordPress has nearly 60% market share of the CMS(content management system) industry
23% of the top 10k sites use WordPress
BBC America, Sony Music, MTV News, The New Yorker and many well-known names are using WordPress.
After this brief history, let's dive deeper into why so many people are using it and what makes it so appealing that sets it apart from its competitors. Let's discuss the benefits of WordPress.
Table of contents
WordPress is easy to setup
WordPress is customisable
WordPress is easy to use
WordPress is scalable & flexible
Integration
WordPress is SEO friendly
Summary
 1. WordPress is Open source and free

Open-source software is the software with the source code which everyone has the freedom to inspect, modify and enhance. 
According to wordpress.org, WordPress is licensed under the General Public License (GPLv2) which includes:
The freedom to run the program for any purpose.
The freedom to study how the program works, and change it to make it do what you wish.
The freedom to redistribute.
The freedom to distribute copies of your modified versions to others.
Today there is a community of thousands of developers who are continuously improving WordPress and making it more user-friendly.
What does this mean for you as a user? Well, open-source software brings a lot of benefits to the users like:
Control over the software and your website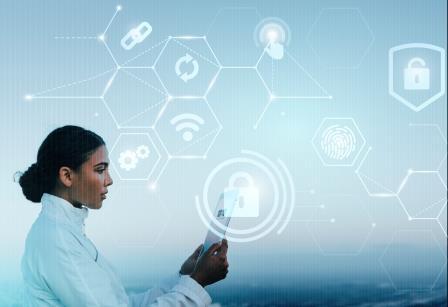 Background photo created by rawpixel.com – www.freepik.com
Unlike the licensed software (which is not open source) WordPress gives you the freedom to make changes in the software's code at your end. This means you can modify and personalize your website according to your needs. 
This is a rarity when it comes to web development platforms like Wix, Shopify, Weebly, Squarespace etc. Moreover, you have to pay for their software and sometimes even for their hosting as well. WordPress is a self-hosted platform which means you have the freedom to choose from different web hosting providers of your choice.
Obviously, there will be other expenses like domain and web hosting like any other website. 
This means it is one of the most economical ways of creating and maintaining a website.
Also, you will own your data and create backups whenever you want. You can also migrate your website however you like. But in the case of some paid platforms (like Wix, Squarespace, Shopify), this often comes at a high cost. Sometimes for you moving your data can't be as easy as it is in WordPress.
Frequent updates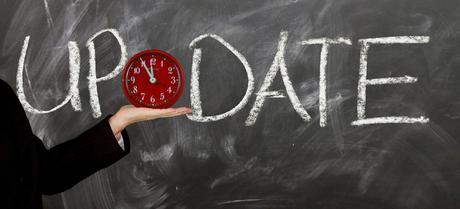 Image by Gerd Altmann from Pixabay
The second most significant thing about WordPress is that it releases updates regularly. With each new update, they fix the bugs, remove security anomalies and add new functionalities.
This is the reason why WordPress has evolved from just a blogging platform to become a powerful platform for every kind of website. You can build a website ranging from static websites to dynamic e-commerce, written blogs to video streaming, community-based to news portals and many more.
Long term stability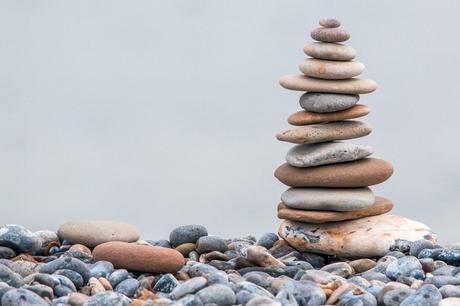 Image by A_Different_Perspective from Pixabay
As it is open source which means no organisation has its sole ownership of WordPress. This is really important because you are not at the mercy of that organisation.
Your website will remain there forever because WordPress can not be restricted or phased out just like any other typical product of an organisation.
This means you don't have to worry about the long term stability of the platform.
Better security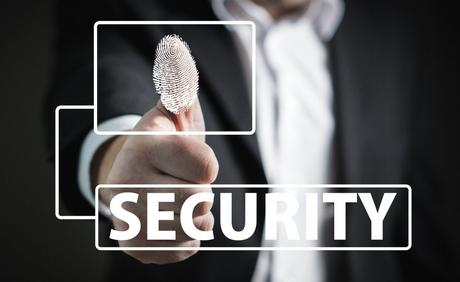 Image by Gerd Altmann from Pixabay
Security has become one of the most important aspects of maintaining the website. The increasing cyber-attacks in the form of ransomware and spyware pose a security threat to the corporates. Thus, forcing businesses to spend billions of dollars on cybersecurity.
WordPress has a large community which means that there will be a lot of eyes looking for security loopholes which can be discovered and resolved quickly. This makes it really secure. Apart from this, in every new version WordPress brings changes to enhance the security.
WordPress has done a great job by introducing some of the fundamental security measures like:
Gave the options of limiting the wrong login attempts
Limit the access for different users
Logging out idle users.
And much more
These provisions can provide quite reasonable security to a website.
2. WordPress is easy to set up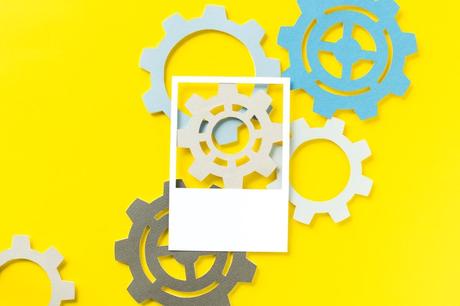 Icon photo created by rawpixel.com - www.freepik.com
Setting up WordPress is very easy. Some of the hosting providers are offering one-click WordPress install, which makes the process even simpler.
Moreover, its manual installation is pretty straight forward too. There are plenty of resources and guides online that can teach you how to install WordPress manually. 
The best part of setting up WordPress is that it requires no coding at all. You can set up a simple website without writing any code. The inbuilt content management system let you design pages according to your needs. 
You can further make it more advanced and complex through coding or by using the relevant plugins.
After setting up the structure of your website, you can start writing a blog right away. This is because blogs are inbuilt to WordPress, as it was primarily developed as a blogging platform. It feels natural when it comes to blogging in WordPress.
3. WordPress is Customisable
By now, you might be aware of the customizability of WordPress. This is because of two reasons i.e.
Themes
Plugins
Let's discuss them one-by-one.
Themes
Beautiful themes available at Mobiwebapps
Themes are generally the design templates that give looks and provide basic functionality to a website. Unlike templates of other website builders, WordPress themes are more powerful. 
Each theme comes with its own page builders and setting panels which let you customise the design, layout and even functionality according to your needs. You can:
Change colour, image size, block size 
Add media 
Edit the background 
Insert & modify sliders 
Apply CSS 
Build popups 
Create forms 
Insert tables
and much more.
You can do all of this without writing any code. Isn't it wonderful?
There are thousands of themes available on the internet both free as well as premium, which comes with advanced functionalities.
You can find themes for every type like for blogs, e-commerce, social networks, forums, podcasts etc. You will get amazed at the variety that is available online.
Their designs are often stunning, although some of the premium themes come at an additional price. But if you want to, then you can choose the free themes as well. It's really your choice!
If you want a custom theme, then you can do that also. Do you know the best part? You can personalise that theme later on just like any other theme.
Just like themes which give stunning visuals to your website lets talk about the second aspect of customisation, which is plugins.
Plugins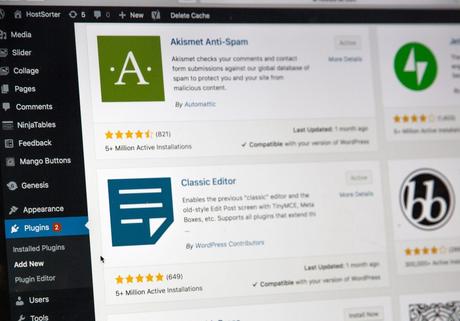 Photo by
Stephen Phillips – Hostreviews.co.uk
on
Unsplash
As discussed earlier, the introduction of the plugins was a revolutionary step in the history of WordPress. Now, we will see why this was so revolutionary.
First, let us discuss, what is a plugin?
"A plugin is a small software which runs on top of the WordPress platform to execute specific tasks to provide the desired functionalities." 
These are just like mobile apps, you have to install them and voila! You can have your desired functionality. This means you can transform your website according to your vision.
It is a saying in the WordPress community that goes like:
"There is a plugin for every functionality that you can think of"
Do you know what this means? 
It means low coding and hassle-free implementation of the advance features.
If you still can't find the right plugin, you can develop it from scratch. There is a separate industry for plugin development. Some developers earn their living through plugin development.
Plugins are truly magical because it lets you change the entire website. Let's suppose you want to implement e-commerce into your website. 
This will require days of complex coding. There will be a lot of parameters to take care of. Instead, you can install a woo-commerce plugin which will implement the advance e-commerce feature to your websites. 
Simple, hassle-free and quick.
There are plugins for everything i.e.
Search Engine optimization
Security
Speed Optimization
Backups and Recovery
Migration and Cloning
Database optimization
Data visualization 
And much more
4. WordPress is easy to use
Well, by now, it might sound too repetitive. But it is the truth and is the most incredible thing about WordPress- Ease of use.
Let me break down this feature into various factors so that you can evaluate by yourself.
Compatible with many media types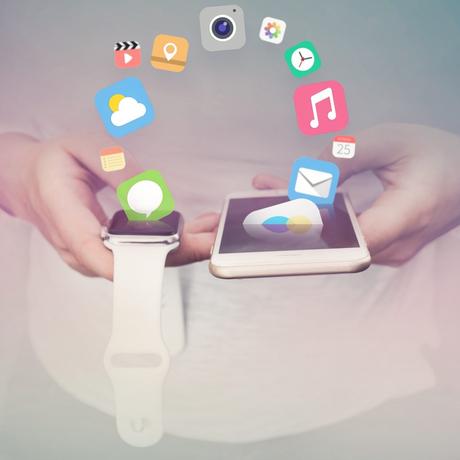 Image by Dariusz Sankowski from Pixabay
When it comes to compatibility of media, WordPress is a king. It supports nearly all media types that exist in cyberspace. Whether it is a weird image file or a barely known video format, there is a very high probability that it accepts them.
Take a look at the list of accepted media types on WordPress. (link: https://wordpress.com/support/accepted-filetypes/)
Same is true for other document formats as well. Moreover, you can embed any media in WordPress that means you can embed youtube videos, Instagram photos, tweets, a blog post etc.
Simple interface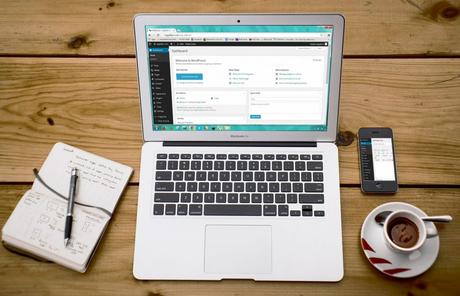 Image by Kevin Phillips from Pixabay
You don't need to be a rocket scientist to figure out how to operate WordPress. It has a user-friendly dashboard from where you can change any setting that you want.
It has an inbuilt drag and drop feature which lets you edit your content with more freedom.
Blocks feature
WordPress lets you create your content in the form of blocks. Each block can be customised separately without affecting other blocks. You can even group different blocks to customise them as a whole.
Intuitive text editor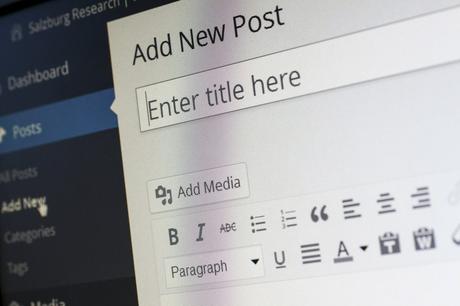 Image by Werner Moser from Pixabay
If you have ever used a text editor, then you already are a master at using WordPress's editor. It automatically creates new blocks whenever there is an addition of media. This editor will automatically convert your text and style into code. If you want to tweak the coding, then you can do that too.
Handy keyboard shortcuts
Yes, there are plenty of shortcuts that come handy when you are working on a website. Shortcuts make the process a lot quicker and efficient. Here are some of the shortcuts that you can use while working on WordPress
Easy to learn
There are some advanced features which can confuse you. But, trust me, these features are easy to learn. Thanks to its popularity, there are plenty of resources available to learn WordPress. 
These all things and many other things as well make WordPress easy to use. Plus, WordPress is evolving continuously to become more user friendly. This is what makes it even more exciting.
5. WordPress is Scalable and flexible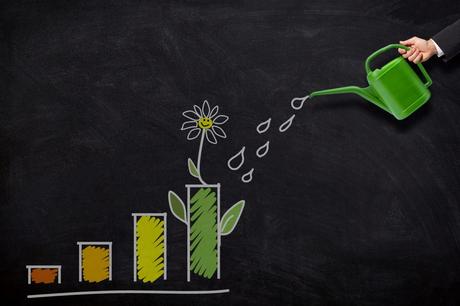 Image by Tumisu from Pixabay
Everything big usually starts with something small. On most platforms, you can't expand your website after a certain level. But this is not the case with WordPress. There is virtually no limit to what you can do with your WordPress website.
You can transform your simple website into a giant e-commerce store or any other complex website. You can further add more advanced features to your existing website with the help of plugins and APIs.
This feature is commonly known as Scalability, which is what makes WordPress so popular. You can either expand or limit your website's functionalities whenever you like. The power lies with you.
Further, you can also expand your website by using third party APIs.
Types of websites that you can develop via WordPress are:
Blog or personal websites
Business Websites
Ecommerce
Job board
Business Directory
Question & Answer Websites
Non-Profit and Religious websites
Portfolio websites
Online communities
Coupon Websites
Auction websites
Knowledgebase websites
Podcasting websites
And many more
The list is endless, and the possibilities are infinite.
6. Integration
In today's world, there are plenty of softwares and tools available online for analysis and marketing. These tools are useful in building successful business strategies. If they can be linked to your websites, then it can make the processes fast and effective. 
Take for an example, there is a tool for inventory management. It is already a useful tool, but you can increase its effectiveness by integrating this tool with your e-commerce website built in WordPress. You can keep track of your inventory on a real-time basis. You can further use this data to form new strategies.
Some of the tools that you can integrate with WordPress are:
Google analytics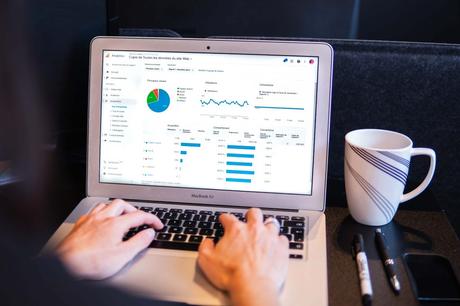 Photo by Myriam Jessier on Unsplash
This is no secret that google analytics has become a bloodline for any business. It provides crucial data and reports that can improve your business processes. It tells a lot about your visitors which helps you in enhancing your product to serve your customers well.
WordPress lets you integrate with google analytics without any fuss. You can make this process simpler by installing a plugin which will set up google analytics in a single click.
Not only google analytics, but you can also integrate any analytic tools that you like. It will integrate seamlessly with WordPress.
Maps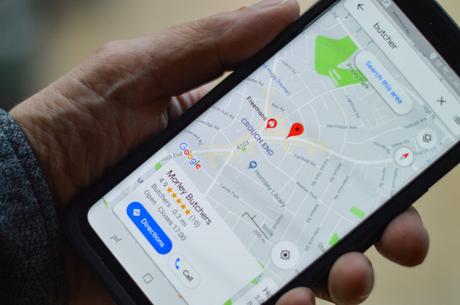 Photo by henry perks on Unsplash
For a local business, location is the key. Popular tools for maps like google maps are often used to show the exact location. This integration is pretty simple and straightforward. Moreover, it is mobile friendly too.
Payment gateways
Conducting business online may sometimes require online transactions. For that, you need some payment gateways. WordPress integrates with nearly all payment gateways. Some of the most popular payment gateways that are used on WordPress websites are:
Paypal
Stripe
Authorize.net
Amazon Pay
Square payments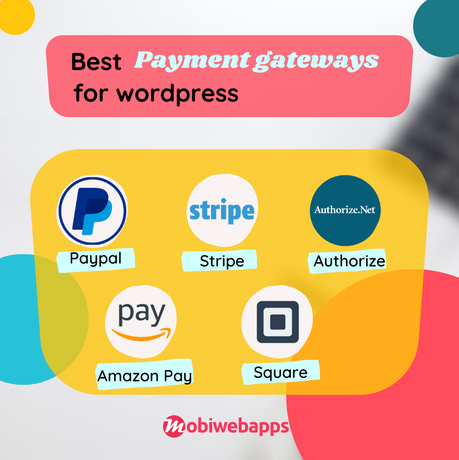 Marketing tools
There are a lot of marketing activities that are being performed simultaneously. It becomes quite tedious to keep track of them all. A website often acts as an anchor which lets you perform various activities at one place.
Activities like lead generation
Email marketing
Social media management
Etc.
These all have their tools which can be integrated with WordPress. 
For sales and customer support, it is compatible with various CRM tools which let you handle your clients at a single place. This truly makes your life easier. 
These integrations make the WordPress class apart from the rest. This is because other platforms have limited options when it comes to integration. They often put limits on what you can integrate with their platform. Further, they charge a premium fee to enable this feature and yet they don't give you complete freedom.
WordPress also lets you integrate with no additional fee and gives you complete freedom.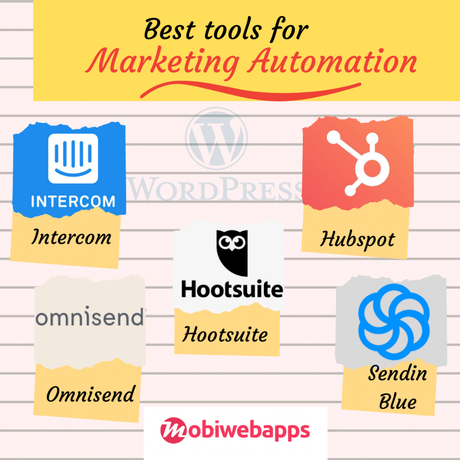 7. WordPress is SEO friendly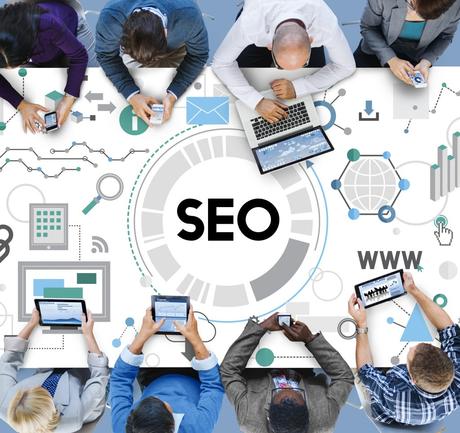 Searching Engine Optimizing SEO Browsing Concept
It focuses on user experience
Since its inception, WordPress has been focusing on enhancing the user experience. With the introduction of plugins, APIs and themes. It has made it easier for developers to make user-centric websites.

Good user experience reduces the bounce rate of the website, which is one of the significant parameters for Search engine optimization. Thus impacts the ranking on search engines.
It allows you to create custom permalinks with ease
WordPress lets you customize the permalink. You can add your targeted keywords into the URLs which are friendly to search engine crawlers. The URLs will be easily read and shared when it is simple & easy to read.
Thus it gives you the freedom of making your content more shareable.
Meta-data is easy to manage
When it comes to SEO, you have to think about both your visitors and search engine crawlers. Crawlers don't understand what you have written and can't process images. Therefore, it becomes crucial to make websites readable to them, as well.
This can be done by optimizing the meta-data. WordPress offers simple options to edit meta-data that includes:
Meta titles
Meta descriptions
Meta keywords (not as relevant today as they were in the past)
Alt text
By altering all these parameters, one can optimize their website quite easily. This process can further be simplified by using SEO plugins like :
Yoast
Rankmath
all-in-one-SEO
Fast loading time
High-speed internet in today's world is omnipresent, which means things will load up faster on the web. Moreover, people's attention span has reduced quite a lot which demands low loading timing for websites.
WordPress does exactly that. It has tools and plugins that help the users to optimize the speeds of the websites in an easy and quick way.
It is highly responsive
You might have noticed that we as humans are now spending a lot of time on portable devices like mobile phones and tablets. So, it becomes imperative to develop and design websites that are compatible with these devices.
Google has made it clear that its algorithm will give advantage to the sites that are highly responsive to mobile phones.
WordPress has this feature inbuilt in its code. Every website that you create in the WordPress adapts itself according to screen size & resolution of the devices.
Moreover, you can customize your website for different screen sizes. This makes it even more useful.
These all factors are an essential part of SEO which it handles with ease. This means if your website is SEO friendly, then you will have a high chance of getting seen on search result pages. Thus, increases traffic to your website and hence increases your business. 
Conclusion
We have covered nearly all the essential features of WordPress. Now it is quite evident that it provides a lot of features that make the user's life easier. 
It lets you customise your website without any prior knowledge of coding. That doesn't mean it is useful only for non-coders, in fact, it is equally loved by coders also. This is because, with coding, you can take your WordPress website to the next level.
This is why WordPress is so popular and is considered the best CMS.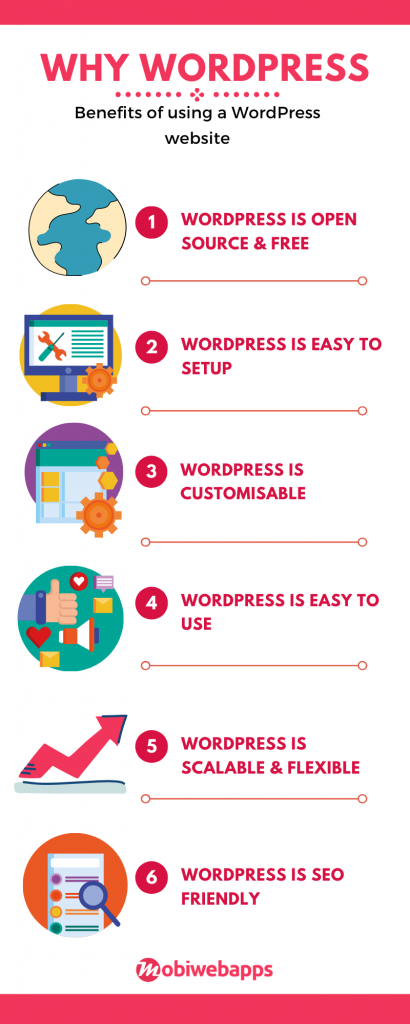 The best part is that there are plenty of web developers and agencies that can help you with WordPress. Like Mobiwebapps, which provides a variety of services to you from web development to customisation, from website maintenance to 24/7 support. Moreover, you can choose from a gallery of stunning designs which has the option of the preview. You can see what your website will be like even before development. 
Our plans are carefully crafted to suit the needs of every business. You can have your website ready just in one day at just $99. Check out our WordPress services.