If you think building a website is hard, then you are not alone. It requires a thorough analysis of your business which itself is a daunting task.
In this digital world, everything and everyone is connected through the internet. It has now become imperative to mold your business according to the changing environment.
Websites have now become the new faces of the businesses. That's why everyone is currently focusing on making an impeccable website.
There are several benefits of creating a website like: 
It shows your professionalism.
You can showcase your products and portfolio.
It helps you in branding.
It gives you a competitive advantage.
It helps you in building a global customer base.
And many more.
To make your life easy, we've compiled a list of ten points that you should be aware of before making a website.
Table of contents
Establish the aim of your website

Who the website is for?
What people are looking for?
What is being offered?
What actions visitors should take?

Domain
Hosting
Technology
Design
SEO
Google Analytics
Security
Let's get started
1. Establish the aim of your website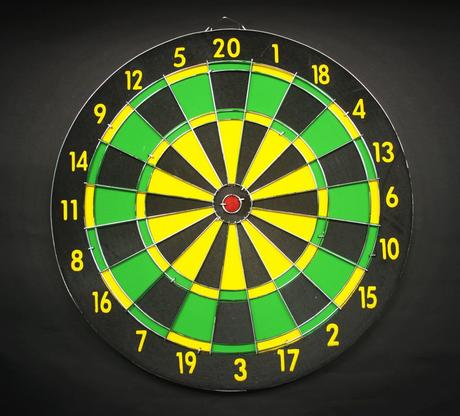 Photo by icon0.com from Pexels
It is an old saying
'Failing to plan is planning to fail'.
Therefore, you must always plan before doing anything. While planning, there are a lot of things that need to be addressed, which may overwhelm you. Don't worry, we'll go step by step so that you can understand and plan well.
So the first thing is to:
 1.1. Define Website's Goals And Objectives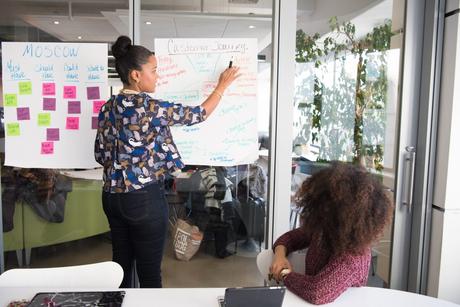 Photo by Christina Morillo from Pexels
There is a lot of confusion regarding the meaning of goals and objectives. Let's try to explain it thoroughly.
Goals are the outcomes that you want to achieve whereas, objectives are the actions that needed to be taken to achieve that goal. 
You must be aware of the goals that you want to achieve through your website. By doing so, you will get a clear idea of how to achieve those goals.  This is because objectives can only be formed based on the goals that you want to achieve.
Few of the goals that can be achieved by the website are listed below:
Goals:
Building the brand
Position the owner as an industry authority or expert(Becoming the industry expert through content marketing)
Grow the email list (Growing the email lists)
Increasing the leads
Gives sales a push
Creating awareness
And many more.
Objectives:
Now, let's discuss the objectives. So, these need to be SMART in nature. That is:
S – Specific
M – Measurable
A – Achievable
R – Realistic
T – Timely
SMART objectives help you to reach your goal more consistently.
To give you an idea, we have compiled a list of objectives that a website can achieve. 
Achieving a conversion rate of 5% in the next quarter.
To increase the sales of accessories by 50% in next 6 months.
Obtain at least 50 leads from the website per month.
Increase the readers by 10 % every quarter.
Reduce the bounce rate by 25% within a year.
1.2. Who The Website Is For?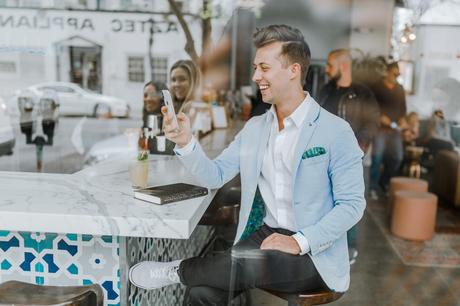 Photo by
Austin Distel
on
Unsplash
This is the most critical step in this journey. Your success is not guaranteed even if you've made a perfect design with top-class functionality. This can happen when the website is not designed keeping your targeted audience in mind. 
Therefore, it is recommended to know more about your visitors. This can be done by:
Conducting market research
Listening to the customer's feedback
Conducting competitors analysis
Analysing analytics data from your existing website (If you have one), social media and other platforms.
You can use the gathered data and can divide your targeted audience according to some criteria to serve them more effectively. These can be segmented according to their:
Geography
Age 
Gender
Behaviour 
Common interest
Any many more.
This will give you a fair idea about what your visitors are looking for. You can use the gathered data and build a buyers persona which will help you in building a website that your customers will love.
1.3. What People Are Looking For?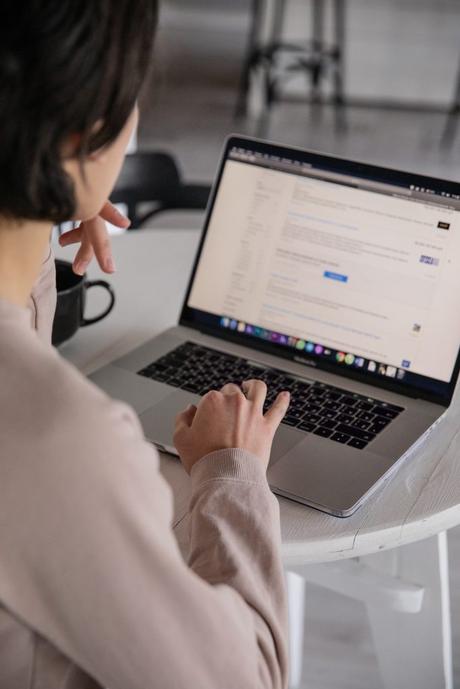 Photo by Ekaterina Bolovtsova from Pexels
Now that you've understood your audience well, the next thing is to know about their intentions – why they are visiting our platform. Go through the following questions and try to answer them :
What problems are they facing?
What solutions are they looking for?
What goals do they want to achieve?
What do they need to learn?
What do they want to know or find out?
How were they tackling this problem earlier?
This exercise can give you a fair idea about the needs of your potential customers. Further, you will get more clarity about functionalities that you might want to add to your website.
Using all this information create a document for your website. So that you can use this later for your development purposes. Moreover, this can also act as a reference document whenever you want to audit your website.
1.4. What Is Being Offered?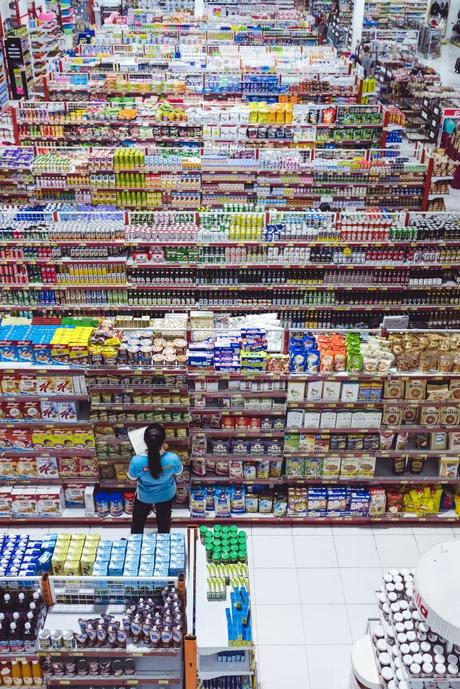 Photo by Bernard Hermant on Unsplash
Now that You have made the basic structure of your website, it's time to figure out what should be offered to them. Yeah, there can be plenty of things that you might want to offer to your customers, but you have to be very careful. In other words, you must be aware of the buyer's journey.
A buyer's journey is a collection of processes that a buyer goes through before buying a product. Most common steps that are included in this journey are:
Awareness
Where a buyer recognises his problem and looks for a solution.
In this, your goal should be to educate your visitors so that they can solve their problem. This will help you to build authority and gain their trust, which will be pretty useful in future.
Through blogs, you can educate your visitors and can become a knowledge leader.
Consideration
Buyer is aware of the solution and considering various options to choose from.
At this stage, you should showcase various benefits and USPs of your products/services. Moreover, you should emphasize how your product can solve their problem.  
This can be done by designing a product/ services page highlighting their benefits. 
Creating a special offer and something similar to attract customers to buy from you.
Purchase
The buyer makes a purchase decision
Making the checkout page smooth and easy to use by integrating various payment gateways.
These are only a few examples of how you can structure your website. Rest is up to you how well you can use your imagination and experience to make a smooth user experience.
1.5. What Action Visitors Should Take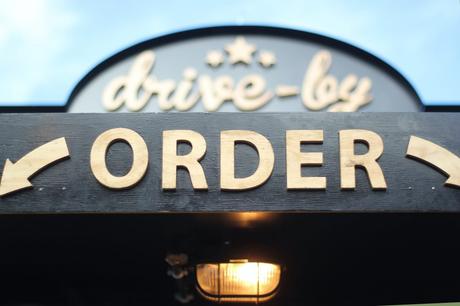 Photo by Micheile Henderson on Unsplash
A visitor often needs a little push. That's where calls to actions come into the picture. You need to be very specific about the call to actions to be used and where. If your CTAs (call to action) are not consistent with the flow, then it will yield nothing.
Suppose, you have placed a call to action at the right place but, you have not given the relevant link then, this will not serve any purpose. Therefore, research a little bit about them before taking the plunge.
Here is a list of few call to actions that you can use on your website.:
Subscribe
Sign up
Register
Enrol
Buy
Download
Click
Join
Fill out a form
Request a quote
Send a message
Book an appointment
File a ticket
So far, whatever we've shared with you is just the first step of creating a website. The main aim of the comprehensive first step was to form a reference document which surely will make your life easier later on. 
Now you'll learn about various other aspects which should be taken care of in the web development process.
2. Domain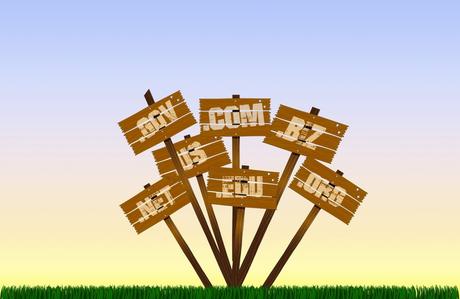 Image by
Jan Alexander from Pixabay
Before starting any business, you've got to name and register it first. Likewise, before making a website, its name should also be registered first. This is popularly known as Domain registration. Without getting deep into the technicalities, you just have to remember it as an identity of your website, which needs to be registered.
 A domain name is a crucial part of branding. Reasons for Choosing the right name for your website are:
It affects your ranking on the search engine.
It is part of your brand identity. That can't be changed once it's fixed.
Your desired domain name may not be available. 
If it is written in a local language, then it can become a little problematic for global audiences.
So, it's quite clear why it is necessary. The next thing that you should be focusing upon is finding the appropriate domain name for your website. Here are a few tips that'll help you in choosing the right name for your domain.
Your Domain name must be related to your business in some sense.
It should be SEO friendly. Do not use special characters and numbers. Try to add a keyword related to your business.
To make it more attractive, try to come up with a short and sticky word/phrase.
It should be clear and concise.
The name should be easy to read and pronounce. So that it can be remembered and recognized easily.
Use a domain name generator when stuck.
Use appropriate domain extensions (.com, .org, .net are more popular)
Now that you've decided your domain name. It's time to discuss hosting, which is a different ball game altogether.
3. Hosting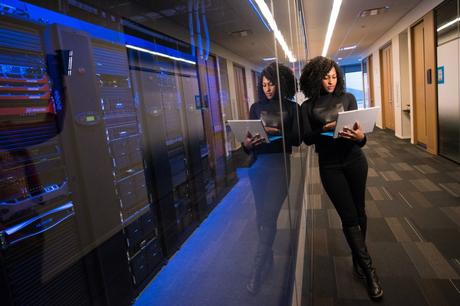 Photo by Christina Morillo from Pexels
Hosting is the online storage where all the files of your website get stored. Therefore, you must be careful while choosing the right hosting provider. If done right, it will save a lot of money and effort.
Before choosing the right hosting service providers, you need to figure out a few things.
Amount of traffic that your website might receive. Be realistic about this as it can impact your budget in a big way.
Where should your hosting servers be located? It can affect the loading speed of your website.
WIll you use payment gateways? This will need a more secure hosting service.
Do you want to use website builders or want to build on platforms like WordPress? We will discuss this in detail in the

technology section.
Okay, now you probably have a fair idea about your requirements. Let's figure out the criteria on which you can compare different hosting providers. 
There are a plethora of technical specifications of hosting services, but for simplicity, we're mentioning only the essential ones. 
Server types and their specification
Comparing products specifications is an effective method which you can use whenever you're buying any technological gadget. Hosting is also a gadget that you will take on lease, but you can only access it remotely. Therefore, for comparison, you must be aware of specifications like: (reference 10)
Storage and RAM.
Bandwidth and data transfer
Uptime rates and reliability
Security and support
Apart from this, you must be extra careful about
The cancellation policy. 
Renewal policy.
Constituents of the technical support that you will get. 
Being vigilant about these policies will protect you from all the disappointments and frustrations.
Next step after choosing a hosting provider is to figure on which platform your website should be built.
4. Technology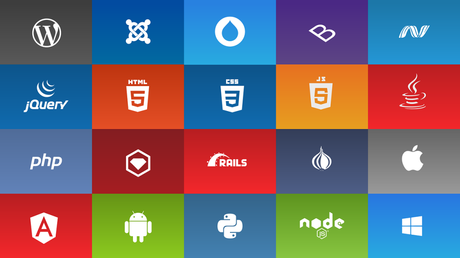 Image by
Camilo Garcia from Pixabay
From here, your actionable tasks will begin. If you are tech-savvy, then you might want to build a website all by yourself. But if you are not, then don't worry, there are a lot of options available for you as well.
If you want to build your website all by yourself, then you must be aware of the fact that developing a website is an exhausting process. You need to be :
Consistent in your work, otherwise you will not be able to complete your website.
Committed to the mock-up plan or the reference document. 
Careful about the security and must back your files regularly.
If you don't have any technical skills, then you can build your websites on various website builders. Let us discuss their pros and cons. 
Pros
They are easy to use, even for a non-technical person.
They offer hosting within their plans
They are cheap and fast
Cons
Not suitable for professional business
They have limited features that are not scalable
They are not SEO friendly
Popular website builders are:
Wix
Squarespace
WordPress.com
Weebly
If you have some technical skills, then we recommend you to build your website on platforms like: 
WordPress
Magento
Drupal
Joomla  
You will have a lot more freedom while creating a website on these platforms. Here we'll online talk about WordPress as it is the most popular and widely used platform in the world. 
There are plenty of reasons why WordPress is so popular. Some of its advantages are:
It is an open-source content management system which is free to use.
WordPress websites are responsive and fast.
WordPress websites are often SEO friendly.
The blog feature is integrated into WordPress. It is a well-known fact that WordPress is best for blogging websites.
It is scalable, that means any customisation whether implementing e-commerce or adding unique functionality you can do almost everything.
There are plenty of plugins available for WordPress. These make your life easier.
5. Design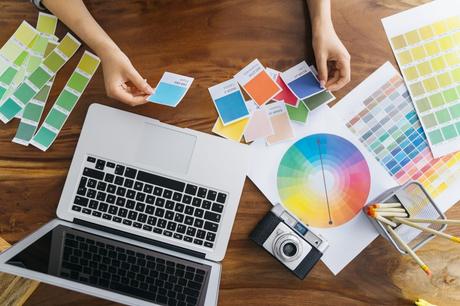 Business photo created by freepik – www.freepik.com
Sometimes, Choosing a design can be a nightmare. You might have experienced the pain, especially when there are a lot of options available. Well, there is no need to worry now, just follow these easy to remember tips:
Your design should be aligned with your goals.
Based on the goals of your website, you should choose your website design. Take an example of a fundraising company that might need a simple design that can evoke an emotional response from the visitors.
But, a restaurant might need a design which can evoke a similar aesthetic feel as their restaurant. 
Your design should be simple  
Even after thousands of years, we humans still love simplicity. It comes naturally to us. Pick a theme which is simple in looks and has all the functionality to fulfill your goals.
The design of the website should not be overly complicated, which acts as a hindrance rather than an enabler to the users.
Always remember it is a tool for your customers to solve their problems. It is not a fancy theme park where they are coming to admire the beauty of your website's design. In short, the website should be able to perform its function. This should be the topmost priority. 
Your design should be Translation or multilingual ready
In this global world, barriers are blurring. You should be ready to transform your website to accommodate this change.
Before choosing a theme, you should always look for multilingual or translation functionality. Maybe in the future, you want to expand your business to a new country where language might act as a barrier. Don't let that happen.
Your design should be SEO friendly and compatible across various browsers and devices
Look for themes which are compatible with SEO. They should be :
Responsive
Compatible with various devices and browsers
Have low loading time
Provides easy navigation and strong hierarchy
Is your design customizable?
The themes should be customizable. That means, their functionalities can be enhanced using code. As your business grows, your website should also grow with it.  
Earlier personalization was a luxury, but today it is a necessity. To make a smooth experience for the visitors, you have to customize a little bit.
Some themes have issues with the plugins and page builders. Therefore, before choosing the design, check out whether it is compatible with various plugins and page builders or not.
6. SEO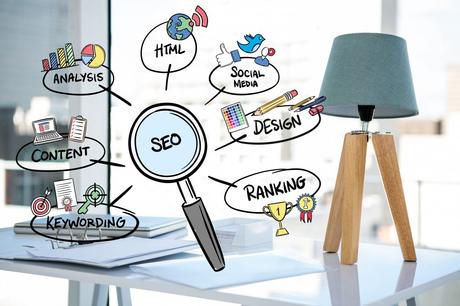 digital composite of business graphics with office background
You might have often observed how Google shows the most relevant pages in the search results. To understand that, you need to decode the enigma of the search engine algorithm, which is continuously evolving. Trust me, it is not an easy task.
But by optimizing your website, you can increase your chances of featuring on the first page of the results. Let's check out why search engine optimization is necessary:
Organic search is often the primary source of website traffic.
It builds trust and adds credibility to your brand.
Good SEO also signifies good user experience, which automatically will help your visitors. Hence impacts the buying cycle.
Helps in creating brand awareness.
Tips regarding search engine optimization:
Keyword research
The first step in search engine optimization is keyword research. Keywords are a combination of words or phrases that your customer uses in a google search.
If you are aware of those keywords, then you can optimize your website according to those keywords. 
Keywords research is conducted by doing:
Competitors analysis.
Using keyword research tools like ubersuggest, Moz, semrush, ahrefs etc.
Analysis of your customers' feedback.
Use meta tags and descriptions.
Now use those keywords and write them into meta titles and descriptions of your pages. These are the ones which will be shown when your website comes up when someone searches for that keyword. Therefore, it should be attractive enough so that the visitors click on your link.
Fast loading speed
With the advent of high-speed internet, our patience with the websites has decreased. We now have less and less attention span. If a website takes too long to load, we just exit it without giving it's content any chance.
This is the harsh reality of this era. Therefore, you must optimize your website for speed. Less loading time will also decrease the bounce rate, which is a significant factor in search engine optimization. 
Internal and external linking
Whenever you visit a store, you look for labels for navigation because you want to know where your desired product is located. Likewise, on the website, you should provide internal and external links for better navigation. This will also connect your various pages with each other, which will enhance your rankings on the search engine results page.
7. Google Analytics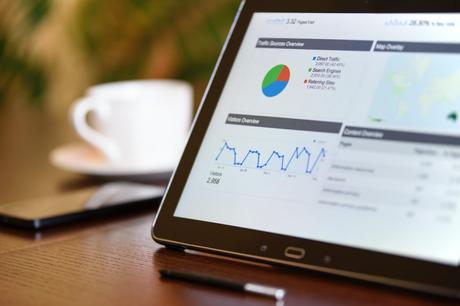 Photo by 
PhotoMIX Company
 from 
Pexels
Data has now become the new gold. Therefore, the collection of data is the new gold rush. You have probably heard about google analytics. It is one of the most popular data collection and web analysis tools. 
It provides a lot of information about the visitors. This can be used for proper targeting of your products. It reveals various details about the visitors like (data is gathered anonymously to protect the identity of the visitor) :
Geography
Age distribution
New vs old users
Preferences
Along with this, it gives other valuable indicators like :
Bounce rate
Conversion rate
Total visitors
source/medium of the traffic
And much more.
You can use this tool to create an effective marketing strategy. By understanding your target audience well, you can design your products to better serve your customers. A lot of stuff can be done through this tool.
You can set up google analytics for websites by creating an account on google analytics. Using a plugin, you can add a google tag which will gather your website's data. Just remember the name because you will be using this quite a lot. 
8. Security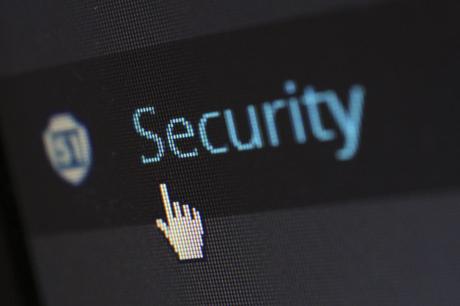 This is the last but definitely not the least important thing which you should be aware of before building the website. Website security has become imperative because a lot of websites are getting hacked. Here are the reasons why you should be concerned about your website security:
Hackers target your customers
You can incur a Revenue loss
Hacking can compromise your business reputation
Sometimes websites get blacklisted when they are hacked consistently.
You'll be surprised to know that many of the hacked websites can be secured by taking simple measures. Here are these simple measures which you can follow to prevent an attack on your website:
Keep your software up-to-date
Install a SSL certificate
Enable different access levels
Implement reliable passwords
Set up automatic updates
Install a security plugin
By taking care of all these things, you will be able to build your website more effectively. This is a complete guide that you can refer to whenever you get stuck or whenever you want to audit your website. 
Always remember, before jumping into any pool, you should be aware of its depth. This will increase the chances of your success.