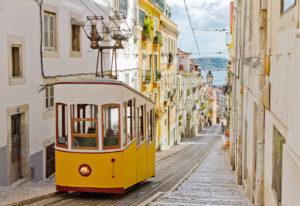 While a few years ago wealthy Brazilians were flocking to Miami to invest in real estate and retire, nowadays the trend has shifted to Portugal.
The European country that once was the colonial master is now opening its arms to receive Brazil's wealthy, courting them with a flat income tax rate of 20% and the possibility of tax-free pensions for retirees.
Brazilian multimillionaire Ricardo Bellino, who built his fortune by opening modeling enterprises, left his home in Miami to live in a resort on the hilltops above Lisbon. "It was a chance to live in a tax haven that isn't an island in the Caribbean. We're in Europe in a country that has been going through a revival over the last few years."
Portugal introduced these tax incentives in 2012, just a year after it had to ask for an international bailout. To turn its economy around, it sought to attract wealthy internationals by offering resident permits to non-Europeans who bought real estate worth more than 500,000 euros.
The new immigration trends in the U.S., which have put limits on the number of foreigners permitted to stay in the country, contrast with Portugal's friendlier political climate.
Portugal has also attracted Brazilians for other reasons. Besides the fact that the two countries share a language, Portugal also offers a safer living environment for Brazilians who are tired of the violence in Brazil. In recent years, Brazil has consistently ranked high on the world's list of countries with the most homicides, while Portugal ranked fourth in 2018 on the Global Peace Index.
Despite the tax incentives having worked for wealthy Brazilians, Portuguese citizens complain that they are being priced out of their own city. The costs of a home in Lisbon have risen by 23.5% in 2018 while the net average income in Portugal has increased by only 3.7%.
With Brazilians currently leading the rank of foreign property buyers in Lisbon by 24% (French making up 29% in 2017 and 19% at present), the influx of Brazilians in Portugal appears to have no end in sight.