BEAUTY
❤ ❤ ❤ ❤ ❤ ❤ ❤ ❤ ❤ ❤ ❤ ❤ ❤ ❤ ❤ ❤ ❤ ❤ ❤ ❤ ❤ ❤ ❤ ❤ ❤ ❤ ❤ ❤ ❤ ❤ ❤ ❤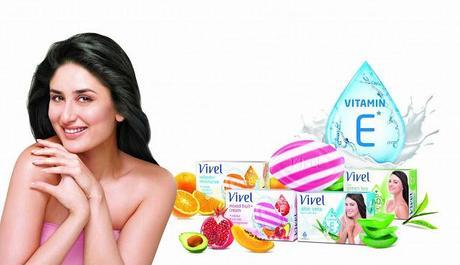 Vivel revolutionises the traditional Soap - Unveils one of a kind Skin Nourishing Range of Soaps as "food for skin"
Vivel, one of India's most exciting brandsand ITC's leading personal care brand, announced the launch of its unique Skin Nourishing Range of Soaps. This new skin nourishing range with Vitamin E under the Vivel brand is a manifestation of the growing consciousness amongst women towards personal grooming and the compelling need for nourishment. 
The assortment of soaps introduces 4 variants with skin nourishing ingredients.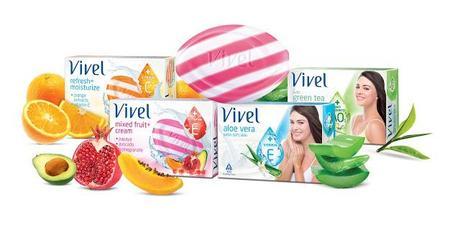 Vivel with Green Tea and Vitamin E
is a unique offering in the Indian Soap industry. Vivel with Green Tea deep nourishes skin and prevents accumulation of skin impurities.
Price:
Rs. 22/- for 100 gms.
Vivel Aloe Vera with Vitamin E
deep nourishes to give satin soft skin.
Price:
Rs. 22/- for 100 gms.
Vivel Mixed fruit + Cream with Vitamin E
is a double delight for one's skin. It is a unique 2-in-1 soap enriched with mixed fruit extracts of Pomegranate, Avocado and Papaya and Milk Cream. It not only nourishes but also gives skin a youthful, radiant glow.Vivel Refresh + Moisturize offers dual benefits of freshness and moisturization with Zesty Orange extracts and Milk Cream.
Price:
Rs. 20/- for 75 gms
Availability:
www.vivel.in
www.itcportal.com

FACEBOOK  
   TWITTER      INSTAGRAM     
GOOGLE+