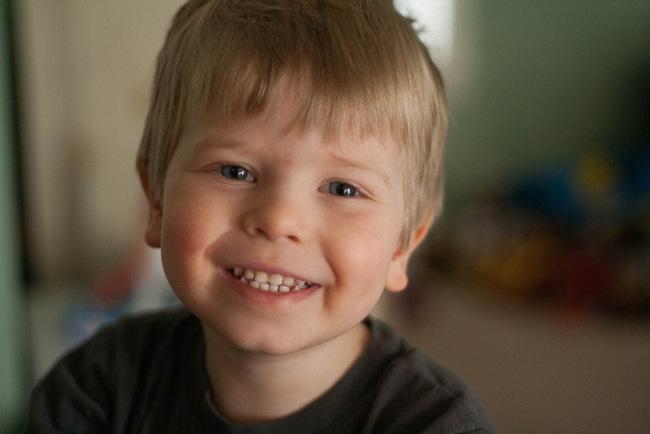 I was compensated for this post. All opinions are my own.
We are trying to get Lorenzo into our local special needs preschool as a peer model. I think he will be chosen since he has such wonderful communication skills and for the fact that he is quite comfortable with children with special needs. But before he is chosen we had to take him up to school for a "play date" to see if he was a good match for the program. Part of the paperwork that was required was a recent photo so the teachers could all put names to the faces of all those beautiful children. Luckily we have Canon Printers in the office because although I have tons of photos of him, most of them are digital. That doesn't work at all when you need to bring a physical printed photo with you. I had Larry print out the head shot above. He is such a little ham.
We love having a Canon Printer in the house because we can make sure we have documents right away. There have been times when we are ready to head to an IEP meeting and want to print out all the correspondences we have had with Matthew's teachers and therapists. That would take a lot of time and money to get them to a printing service, especially if a message has just come in the night before.
And obviously if you own a computer, you want to have a printer available. I know my in-laws love having one around so they can print selected photos of the kids. My parents find them handy for all their insurance paperwork they need to submit, and any household with school age children will find them very handy when term papers are due.
So why do you love your Canon Printer?