Since the young age, most girls dream of their happiest day, their wedding. They plan their Cinderella wedding day to be the most luxurious and royal. No matter the budget, everyone deserves to have an impressive wedding day. Organizing a wedding is unlike any other ordinary projects involves many details, planning, and negotiations.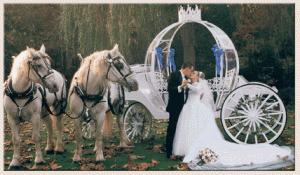 CC:Image Source
To start planning for wedding, time plays the most important role. Specially when the wedding is supposed to be on a certain date. The details involving the wedding planning is and is not limited to:
- Come up with at least two different wedding theme to start planning around it.
- Number of guests, invitations, RSVP, confirmation of the attending guests.
- Set the budget based on the number of guests and the theme.
- Reserve the wedding chapel, wedding minister,and city paper works.
- Arranging civil ceremony.
- Reserve a restaurant based on the wedding theme for wedding rehearsal dinner.
- Reserve the desired venue and accommodation.
- Arrange for catering, service, wedding cake, table setting, set up, and color.
- Reserve and plan for decoration based on wedding theme.
- Any rentals such as tables, chairs, tent, outdoor set up, toilets, and equipments.
- Floral design and appointment, including coordinating the date for florist and decoration artist.
- Reserving for limousine and transportation. Don't forget to arrange the floral for automobile floral design.
- Make an appointment for day spa, hair salon, make up artist, and nail spa.
- Reserve a date for groom and best men for tuxedo fit and design.
- Find a tailor and dress for brides maids.
- Shop for wedding rings and its special design.
- Organize and complete the wedding day planning from start to finish with the usher, brides maid and best men.
- Reserve the entertainment based on wedding theme. Live music, DJ, entertainers.
- Reserve wedding Photographer and videographer.
- After wedding completion planning and budget control.
- Reserve the honeymoon spot.
Every of the above steps are timely, extensive, and require lots of patience. Wedding day is the most important day of everyone's life and the most memorable. Why not leave all the works to a professional wedding planner, so this memorable day becomes the happiest.
Lets face it, wedding planners are costly, but the money, time, and stress that they save, pays off for their expense and fees. A wedding planner negotiates and networks before reserving the venue and other related professionals such as photographer, entertainers, caterers, transportation, and florist, saving the bride and groom, thousands. At the end of all the money saving, it practically pays of for wedding planner's expense and fees. The added bonus is that wedding planners, do it all and burden the stress.
Find the local wedding planners and other wedding related professionals in BidsByPros.com today.
Don Zi

Don Zilleri
Don Zilleri is an author and researcher. He is specialized in business marketing, development and is a small business owner. He learns as he writes by researching and interviewing experts and professionals in many categories and topics. Join him in Facebook and become part of his pro network in LinkedIn All Don Zilleri's article's authored exclusively for BidsByPros.com All rights reserved. If sharing, credit Bids By Pros in article source.