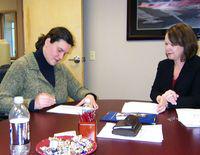 When I talk to real estate closers, lenders and other agents lately, it seems like how hard it is to get from purchase agreement to closing nearly always becomes part of the conversation. In fact, closers often don't schedule closings very far in advance because so many are delayed, rescheduled or cancelled altogether.
The National Association of Realtors reported that the average cancellation rate of purchase agreements in the last 16 months has been 8-10% so it goes beyond simple perception.
Cancellations have become a frustrating problem... why are so many deals falling apart? Here are some contributing factors...
Buyers are pickier

Home inspections nearly always turn up some problems in homes, but minor problems that buyers once let pass are now derailing deals
Buyers more often have increased demands for replacements, repairs and price reductions... which sellers may be unwilling or unable to accommodate
Buyers are more often holding out for perfection and are more ready to simply cancel the purchase agreement if it doesn't measure up to their expectations after the inspection

Short sale cancellations

Buyers may get tired of waiting for short sale approval from the seller's bank and move on to another property
Seller's mortgage company is more often refusing to approve the short sale
It has become more common for the seller's private mortgage insurance company to demand more money, even asking buyers to contribute

Lowball appraisals by the buyer's mortgage company can derail a purchase
Increased demands and restrictions by the buyer's mortgage company sometimes cause unexpected problems, resulting in delays or cancellations
Sharlene Hensrud, RE/MAX Results - Email - HomesMSP.com