The warmer months are prime time for real estate transactions, and new listings mean, more often than not, an open house will be held within the first few weeks the house is listed. In addition to the services we offer when listing your home with HomesMSP, we will typically open the home to potential buyers, those just getting started on their search, and curious neighbors.
The open house can, of course, be a bit awkward: you're walking into someone else's home, and there's always an agent there to greet you. As with many other types of sales professionals, individuals are often hesitant to engage with us, but we're not sharks looking to take a bite! More often than not, we want to ensure the safety of our client's home, as well as our own, while also ascertaining if there's any way we can help you.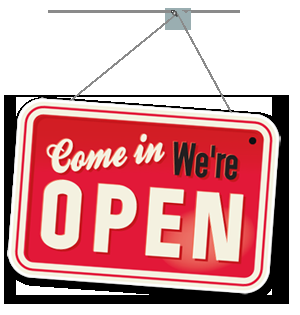 Here are the reasons behind why we do what we do and ask what we ask while holding an open house.
Sign in
Primarily, we ask visitors to sign in so that we have a record of how many people attended the open house. In the event that there's damage to the home, or a lost item, it's helpful to have a record of who visited. Additionally, if an interested party walks through, we may contact either the individual (if unrepresented) or the visitor's agent to follow up.
Working with an Agent?
Open houses don't always sell houses, but they do connect the agent to those who might be looking for an agent to work with. This is often a better way to find an agent than simply searching online—by meeting for the first time in person, you get a better idea of the agent's personality and communication style. We also ask because, if you are and it's helpful in remembering you if you submit an offer; in addition, we don't want you to disclose information that would otherwise be held confidential between you and your agent.
Agency Relationships in Real Estate Transactions Disclosure
Most people sign disclosures without blinking an eye—at the doctor's or dentist's office, or to use a public wifi network, for example. When signing forms and disclosures related to real estate, however, people become very wary. This disclosure serves to explain the legal responsibilities a real estate salesperson has to their client and to other parties in the transaction. Minnesota state law requires this document to be signed at first substantive contact, essentially when you start to tell us why you want to buy or sell—whenever you start sharing personal information, or your motivation.
Overall, open houses are a fun way to get inside homes you might not otherwise see! Enjoy seeing the home, and chat with the agent—they typically know the interesting stuff about the house. Share the information you're comfortable sharing, and let the agent know—respectfully—what you'd like to keep to yourself.
Of course, when you're looking for a great agent, HomesMSP is here to help! Contact us to get started on your home-buying adventure!
Angela Anderson, 612-396-3654
Realtor, Results Support Services: EMAIL — BIO
Licensed Associate Working with Sharlene Hensrud of RE/MAX Results, and HomesMSP — Sharlene, John, Angela
Related Articles:
I found a home I like at an open house… Now what?
HomesMSP blog topic: First-Time Homebuyers
FAQ about Realtors