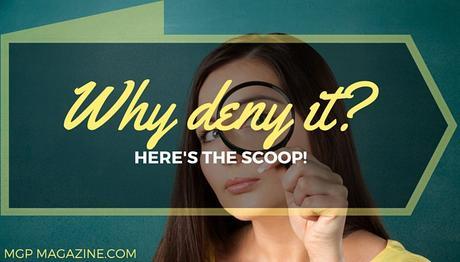 I won't deny it
I've been MIA for too long, however, let me explain.
You may remember a few weeks back, I was posting on my Facebook page about Google attacking some bloggers for initially what was "Unnatural Linking." My first thought was the sponsored content I was publishing on, my now defunct blog, My Girly Parts. After talking to two (2) of my sponsors about the issue and notifying them of my now "No Follow" link policy, they dropped me.
A few days later, more news about the Google debacle came out, and it was now Product Reviews. I had not done many, but there was some spread out over the course of several years. The massive blog cleanup was horrendous.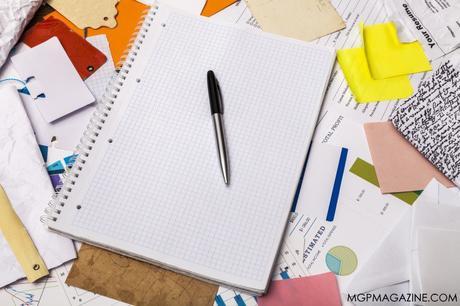 You had to prove to Google that you took steps to "clean up" your site and apply for a "Reconsideration". I don't know how you feel about Google and all the rules for Bloggers, but I was at a loss of what more I could do. It could take months for Google to analyze and consider my request.
I made the decision to totally axe my website along with the Community.
The birth of MGP Magazine
I salvaged a lot of the content from My Girly Parts and moved it to here, MGP Magazine. The thought behind MGP Magazine was this: An online lifestyle magazine designed for women. This is a magazine that stems from My Girly Parts, thus the MGP. So as you stroll through the content on MGP Magazine, you will notice content from my previous website. There aren't any more sponsored content post, product reviews, and most links of been turned into No Follow.
The Guidelines for Becoming a Contributor have changed as well. I won't lie because that's not in my nature, but I'm gun shy now. I continue to receive emails from potential guest post writers, and I don't know how to answer. I have received product to review. However, I am only posting them to Amazon, not my website.
I don't know how to proceed and get over the "fear."
In other news
My Web Design and Blog Management business is growing. I've been putting effort into it and finding I'm very passionate about what I'm doing. I love helping others. The initial mission of Brenda Pace Virtual Assisting, aka Virtual Bren, was to build a business so I could leave Corporate America.
In the past month, there have been some changes on the work front, and I find myself slowing down a bit on my business. Not that I'm not still pursuing it, but I am leaning more towards doing it part-time until I figure out how my "full-time job" is going to pan out.
That said, I will be revamping my available services and working on some goodies that I'm sure you'll like. Be sure to hop over to my Biz site and subscribe for updates.
Heading forward
Things are so very busy in my life right now so I must apologize for my lack of publishing content. I rely on my Contributors to make up for my absence, and they have yet to fail me. I don't believe "failure" is in their vocabulary either. That said, if you have been a long-time follower of My Girly Parts, I would like to invite you to either Guest or Contribute to our new magazine. Here is a link to the Guidelines. I look forward to hearing from you.
Although I may be a bit scarce on MGP Magazine website, I am not on Twitter or Facebook. So please don't forget to head on over and give us a Follow.
What do you do when 'life' gets in the way? #blogging
Click To Tweet
Over to you
I always love to hear what my loyal friends and readers are up to. Would you care to share with us what you're working on or if there has been some exciting news on your work or blog front? Let's chat!
About the Author
Latest Posts

About Brenda
I'm a Blogger who loves to write, networking with others, and building a Community of like-minded people. I'm also a Web Designer and Blog Manager helping people to build their Vision. Please visit my other site MGP Magazine.
Why deny it? Here's the scoop!

- April 21, 2016

HALT! What Do You Know About that Security Plugin?

- April 15, 2016

10 Things I Bet You Didn't Know About #Dogs

- April 12, 2016

5 Reasons to Keep Your Voice

- April 11, 2016

Things to Remember When it Comes to WordPress

- April 10, 2016

Jump Right In, Bum First

- March 30, 2016
Related
Tweet
Share
+1
Pin
1
Share
1
Stumble
Total Shares

2