The word 'unlimited' comes with the hope of getting a range of services at a reasonable pricing, especially when it comes to a postpaid connection. People expect to get the best value for money along with a myriad of facilities from a single plan. Some of the things that you can expect are local and STD callings, sending texts, 3G/4G data benefits, etc. So, let's check out why people now favor these Airtel's unlimited calling plans over all others:
#1) Freedom of Calling
Till just a couple of years ago, using a postpaid plan was considered expensive, for the simple reason, you got charged per minute. Now, all that is a thing of the past, and with a postpaid connection, you get freedom of calling any local and STD number to your heart's content. Imagine listening to your kid tell you about his day as you come back to your hotel room in another city, or arguing with a cousin living in the north on the merits of living in the south, all the while knowing your monthly rental is unaffected.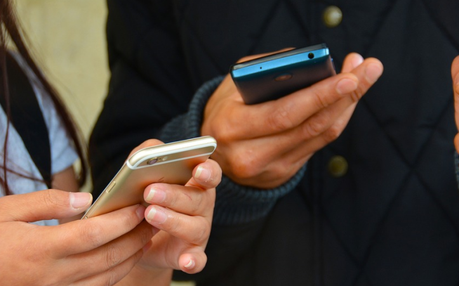 #2) Internet Usage
These unlimited Local and STD calling plans comes with 3G/4G data for the users as well. But how much data you can use, depends on which amount of postpaid plan you choose. From 10GB to 50 GB the data amounts vary, but you should know of data rollover before you make a decision. For your information, Airtel's postpaid plans come with a data rollover facility, which basically means if you are unable to use your data, save it, and then use it the next month or the month thereafter.
#3) Unlimited Text Messaging
If not interested in using your data plan to send messages, then you are lucky because a postpaid connection today comes with free SMSes. Use the text messaging service to your heart's content as the number of SMS that you can send far exceed the average usage. Save your data, and use SMS instead of WhatsApp, or FB messenger to send and receive messages.
#4) Free of Roaming Charges
Traveling for work or pleasure today is incomplete without constant communication with colleagues or family members. Nearly all postpaid charges for incoming and outgoing on roaming were high, but with the introduction of unlimited STD plan, this is outdated. Nearly all postpaid plans offer free incoming on roaming and some also offer free outgoing on roaming as part of the plan bundle.
#5) Other Benefits
A user's Call Detail Records or CDRs contain all the dialed numbers, duration of every call, the exact date and time of the calls, and of course, the type of each call the user makes are all recorded, and a subscriber has access to them at all times. Additionally, they can use the payments Apps to make their monthly bill payment. It has become easier for the users to choose their desired postpaid plans and pay the amount with a single click.
With the rapid growth of the telecom sector in India, telecom brands like Airtel, are trying to merge people's expectation with reality regarding their calling experience, and as is obvious from above, unlimited calling plan is one such offer, making it popular with people of all age groups!
Read Also: How to Choose Right Airtel Postpaid Plan for Family