Smartphones, today, have become an integral component of our lives and without them, we feel something's a miss. Over the past few years, smartphones have changed the way we consume information and communicate with each other. We use a smartphone every day for almost anything and everything. From playing games, watching videos to taking photos and catching up on the latest TV shows, smartphones continue to revolutionize the way we live our lives.
One such advantage smartphones have bestowed upon us is the joy of online easy recharge. Remember the days when getting our phone topped up or paying a bill was such a hassle. Not only was it inconvenient and time-consuming, it also meant we had to expend precious time and energy into visiting the nearest store just to get a simple recharge done. Thanks to easy mobile recharge, we can now not only quickly top up our mobile plans but also get unparalleled access to a host of exciting deals and offers. Additionally, once the recharging is done online, we can even listen to music or, play games or watch videos online while being able to use backup devices as well.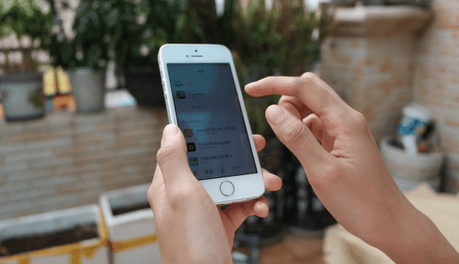 Online recharge is a simple process. All we need to do is download the app, click on recharge, choose the top-up amount, and then choose the mode of payment. Moreover, it only takes a few seconds to recharge any mobile number across the country. Even if we find ourselves in a different country, we can enjoy fast and secure mobile recharges by going online. Furthermore, online easy recharge is 100% safe and secure as most operators have several security protocols in place to avoid any complications. Whether recharging through an app or going online, all the transactions are handled through a secure HTTP connection along with a verified gateway. This process thus ensures that we don't have to despair about our credentials getting stolen or falling into the wrong hands.
Another advantage is we can easily recharge online no matter what time of the day or day of the week it is. These online portals and apps work 24X7, 365 days a year! Additionally, the server is always active and thus allowing us to recharge conveniently, anytime and anywhere! If the need to check previous transactions for easy mobile recharge along with the various bill payments arises, even that's possible. We are also handed the added convenience of duplicating our frequent recharges and payments on the go. This, in turn, helps us avoid the unnecessary hassle of filling in an amount every single time we feel the need to recharge or pay our bill.
Read Also: Tips to Be Safe with Online Easy Recharge
Let us conclude by an understanding that with the continuing advances in technology, the online recharge possibilities are limitless. From payments to be made for online or offline shopping, to sending money to a family member, we are already enjoying the ease it brings. However, the 'easy mobile recharge' is the one thing that had made it easier for us to recharge our mobiles without shuffling for our debit/credit card or having to stand in long, tiring queues anymore. Your smartphone can never run out-of-balance because of online recharge!