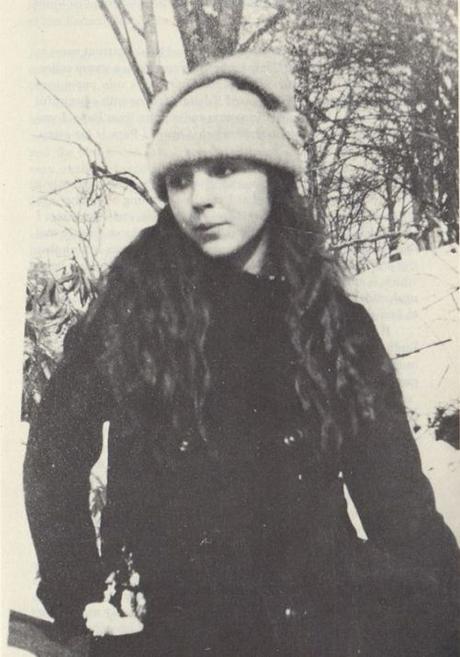 A very famous writer, active mostly in the 1930's-1950's, as a young girl, only 13 years old.  The interesting thing about the photo of this beautiful and fascinating young girl is that if you look at photos of this girl later when she was a woman, she looks almost exactly the same as this girl.
This one is going to be very hard to get.
This woman was a famous writer mostly from the 1930's-1950's. However, she was still around in the 1960's and even 1970's.
She was French and spent a lot of time in Paris. One of her best friends was Henry Miller. They both hung out in Paris a lot. They both wrote explicit erotic fiction and they encouraged each other.
She is best known for writing some fantastic female erotica. She was one of the first female writers to write explicit erotica.
She lived the bohemian lifestyle her entire life.
She is most famous for her diaries and journals, which are excellent.
In the late 1960's-early 1970's, she had gotten involved in the feminist movement. After all, being the first woman to get famous for writing explicit erotica was a feminist achievement. However, she was very pro-sex and sex-positive and the feminist movement back in those days was Puritanical and sex-hating as it is today.
This woman thought that the idea that you had to be a lesbian in order to be a feminist was stupid. She loved men too much for that. I heard an interview with her conducted by Judy Chicago from around this period and she was discussing that very subject.