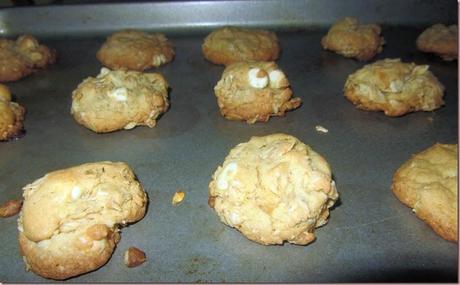 Ciao dears,
   This is just a simple. really easy recipe for when you're craving a simple oatmeal cookie.   You could definitely make these with nuts or raisins if you like, but I just used whatever I had in the house that day.  Sometimes a simple quick desert is needed…other times I'll spend days baking something and making it pretty.  It depends on my mood and the occasion.  These aren't fancy cookies.  They're it's 10 pm and I need a cookie because it's a certain time of the month…or any given day really.  I love sweets.  Too much…ha!  
Ingredients:
2 sticks butter

1 1/4 cup light brown sugar

3/4 cup white sugar

2 eggs

2 teaspoons vanilla extract

3 cups all-purpose flour
1 teaspoon baking powder

1 teaspoon baking soda

1 teaspoon salt

1 1/2 cups rolled oats

2 cups white chocolate chips
Directions:
Preheat oven to 350 degrees F (175 degrees C).  Lightly grease cookie sheets.

In a large bowl, cream together the butter, brown sugar and white sugar until smooth. Stir in the egg and vanilla. Sift together the flour, baking powder, baking soda and salt, stir into the mixture. Lastly, stir in the rolled oats, white chocolate chips.  Drop by tablespoons onto the prepared cookie sheets.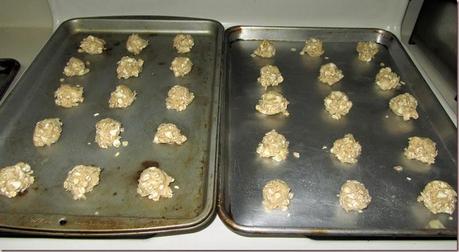 3. Bake for 10 to 12 minutes.  Remove from baking sheets to cool on wire racks.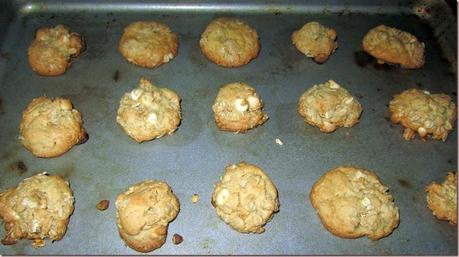 ♥♥ Xoxo Gabriella