Ciao darlings!,
   It's November already!!  I'm so sorry I haven't had much time to post on here as often as I would like.  It always happens (I know).  I'll post all the time for a few weeks or a month whenever I'm not super busy with school, work, family, and my fiancé, and then suddenly I have no extra time for weeks or months.  I'm trying though.  I miss writing on here and sharing things with you all.  Hopefully there's a few of you who remember me still…. (ha!…maybe?)  I will try again to post the tons of ideas and outfits I've been saving for way too long.  Hopefully this month, and definitely next month after the semester is over.  Anyway, I had a day off today and aside from relaxing (I needed it! Graduate school, work, wedding, family, taking care of a house, and a fiancé…too much!), I wanted to write a fun Christmas/Holiday gift guide post.  It's also a nice excuse to "online window shop."  Saving for a wedding and a honeymoon and being a substitute teacher doesn't exactly provide me with many opportunities to shop much lately.

  It'll be worth it eventually..I hope.  It's also my not so subtle way of giving my fiancé a few hints for Christmas…hehe!

   So, Christmas and the holiday season are coming!  I'm starting to get excited.  I know it's a little early (I started writing this the first week of November!) but my fiancé is super into Christmas (as am I) and starts celebrating on November 1st. He's a cutie. <3  So, I'm thinking about it as well.  Here is my wish list an a fun guide to what to get the princess or princesses in your life as well.  I thought this time, I'd arrange them by store/website. ( I did a similar pot last year: go check that out too!)  These are most of my favorites.  Enjoy!
1. Unique-Vintage.com
   I have loved the gorgeous dresses and clothes on this site since I discovered it a few years ago.  Every time I have a special event (and can splurge on expensive dresses), I get excited to pick out another of the pretty vintage inspired designs from this site.  (*The only negative about this site is their sizing runs way too small compared to almost everywhere else, so check their sizing chart and measure yourself before ordering.  I wear a 2x (what they call a 16) from this site, but am usually a L or XL, depending on the store and fabric.*)  They have so many pretty 1950s style swing dresses as well as everything from 1920s-1970s inspired fashion.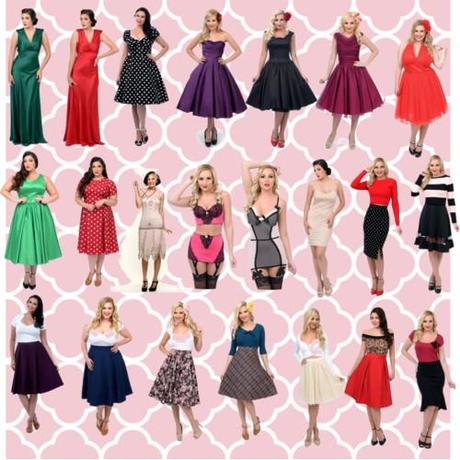 Unique-Vintage.com Favorites by
principesagabriella
featuring a floral skirt  






















   This site has sort of vintage inspired clothing as well.  I love their tulle skirts (I have 3 so far!) and pretty dresses! (size 16)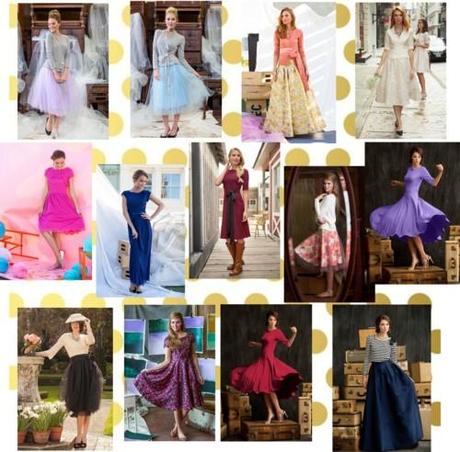 Shabbyapple.com Favorites by
principesagabriella
featuring a retro skirt  














   I absolutely adore this site and their gorgeous skirts! I have a few short ones and two long ones.  If I had my way I'd have every skirt they have!  There's tutus and tulle, short and floor length, everything a princess' heart desires! <3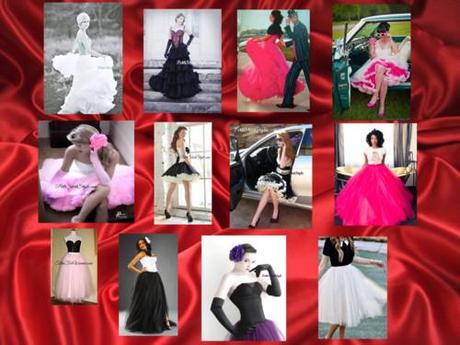 Pettiskirtstyle.com by principesagabriella featuring a ballerina tutu  




   I'm going to list my current wish list from this site because they don't have pictures of every skirt in every color available (I just included pretty examples, some of which I want), so in case anyone (Hi Dominick!

) might be looking for gift ideas for me, they have a clue. Of course, I went a little crazy picking my favorites and chose way too many. Hopefully, Santa brings me one or two of them… 
*Floor Length Long Tutu in Royal Blue (size large 36-40 waist, 42 in. length) 
*Tulle Skirt- Tutu with A Wrap Around Satin Sash Layer in Light Pink (34-36 waist, 27 in. long, light pink slip)
   Chiffon Petticoat Full Length in Wine/Burgundy (36 in. waist)
*Southern Bell 4 Tier Chiffon Skirt in Black or maybe Raspberry (44 inch length, waist 34-38)
*Tea Length - Romantic Length Tutu in Plum or Grey (32-36 waist, 30 in. length)
*The Kelis Tutu in Black (34-36 in. waist, floor length 42 in.)
Pettiskirt -Raspberry with Light Pink Ruffle (teen/adult waist 34-40)
Black w White Ruffles Pettiskirt (teen/adult waist)
   Here's another of my favorite vintage inspired clothing sites.  This one has a better fit than the first one I mentioned (I wear an xl).  They have so many pretty dresses!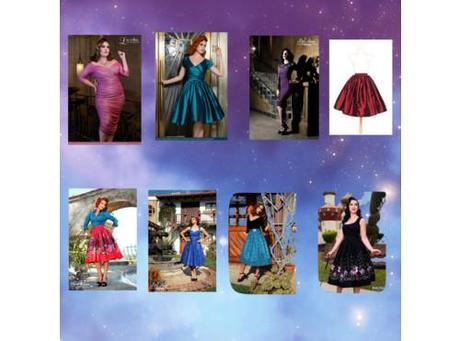 Pinupgirlclothing.com by principesagabriella featuring a black dress  








5. Modcloth.com
   This site has so many beautiful, unique dresses, shoes, skirts, etc.  I've always looked at their site and wanted almost everything but I've yet to order anything yet.   So much pretty!!  When I went on this site to try to pick favorites..it was so overwhelming because there's just so much! So instead of doing what I generally tend to do (already have in this post a few times) and picking way too many I only chose a few favorite items I liked best.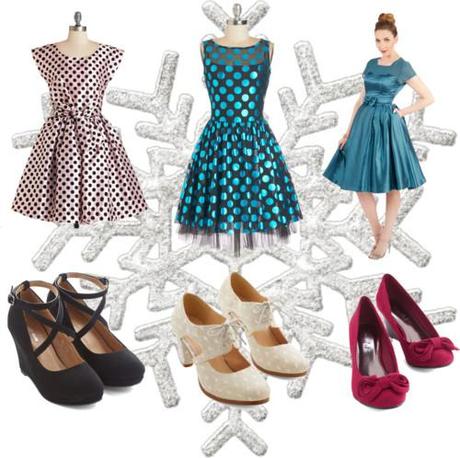 Modcloth.com by principesagabriella featuring vegan shoes  






6. Forever 21
   Aside from my affinity for expensive vintage and frilly dresses (see all above!), I also love cheap fun fashion from places like Forever 21.  My only issue with them is their sizing is made for children with no curves…ha.  Most things that are slightly stretchy in a size Large I can wear.  Anything with no stretch though, I wear an xl, which they consider plus size (it's totally not).  Anyway, they have so many cheap, current fashion at great prices, and such a ridiculously huge amount of it!  They have everything from dresses, sweaters, tops, accessories, etc.  I had a problem searching through their giant website and narrowing down favorites…oops!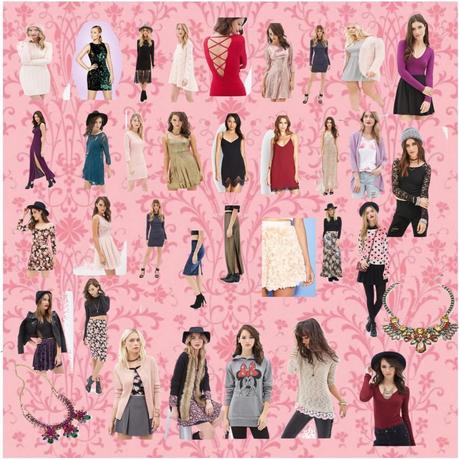 Forever 21 by principesagabriella featuring holiday dresses  



































   This store is my favorite place to shop for work wear (or my "teacher clothes").  They have really well made, nice clothes.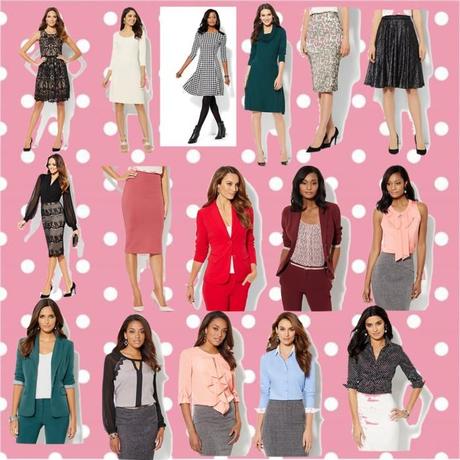 New York & Company by principesagabriella featuring dresses  
















8. H & M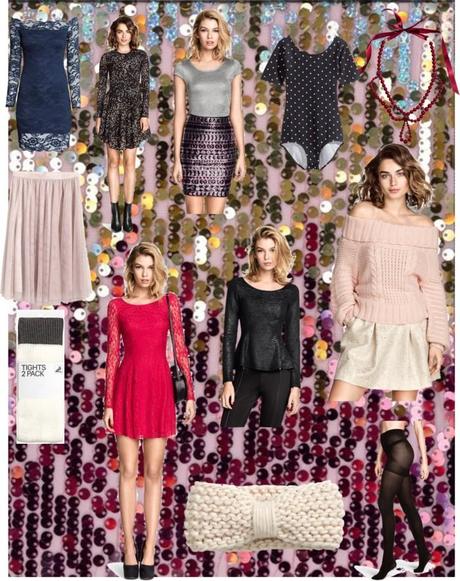 H & M by principesagabriella featuring a tulle skirt  













9. Bath & Body Works
   I love this store all year-round, but during the holidays, it's even more fun!  I adore all the delicious and sweet smelling holiday scents!  My favorite is always the twisted peppermint!  Last year, I was so sad when I went there too close to Christmas and they were sold out of everything peppermint scented!!

  I also love most of the other holiday scents like vanilla bean and sugar plum…mmm!  The shimmer sprays and shimmery body lotions are awesome as well.  What girl doesn't love fun bath and body products?  Their candles are wonderful too!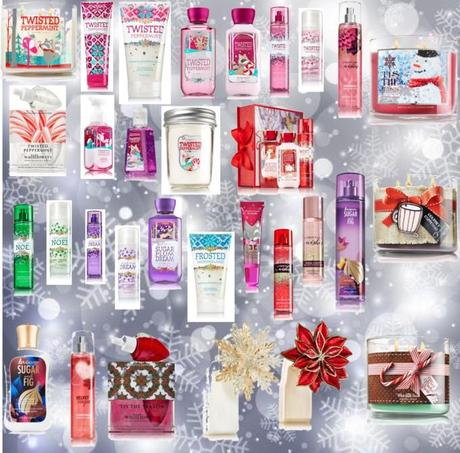 Bath & Body Works by principesagabriella featuring a home-fragrance  






























   What woman doesn't love pretty, lacey, maybe sparkly lingerie to make her feel pretty!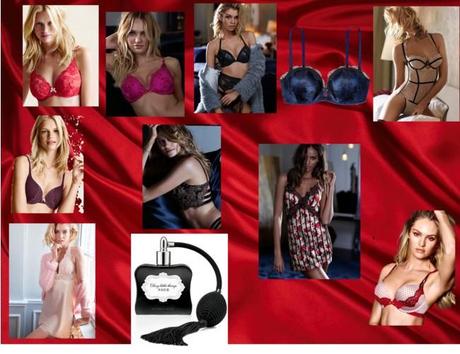 Victoria's Secret by principesagabriella featuring an underwire push up bra  










11. Disney Stuff!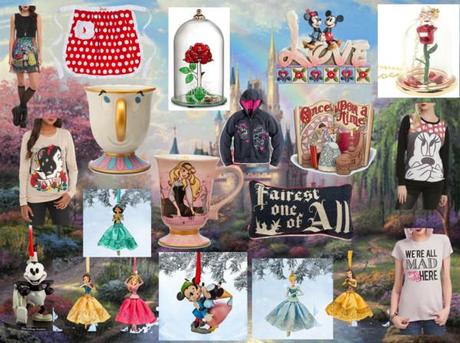 Disney by principesagabriella featuring a cook apron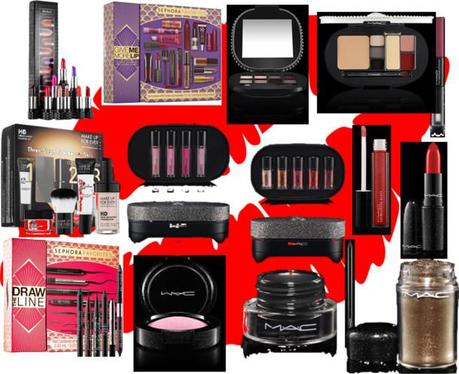 MAC & Sephora by principesagabriella featuring black eye makeup  















13. ASOS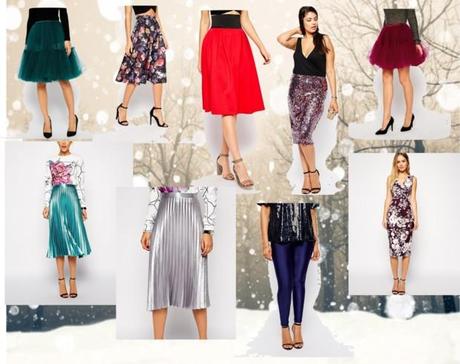 ASOS by principesagabriella featuring how to wear a midi skirt  








14. Charlotte Russe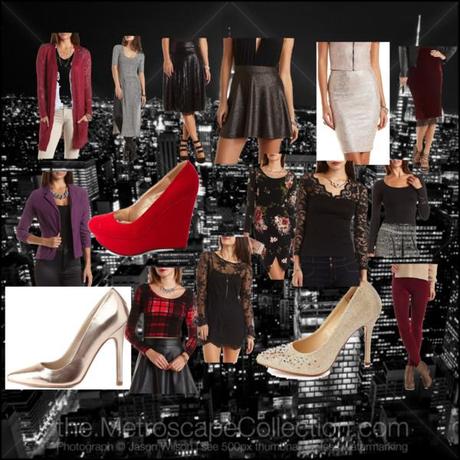 Charlotte Russe by principesagabriella featuring Charlotte Russe  
















15. DEB
   DEB is one of my favorite stores form comfy "normal girl" clothes like cute leggings, sweatpants for the gym, and also pretty casual dresses and tops.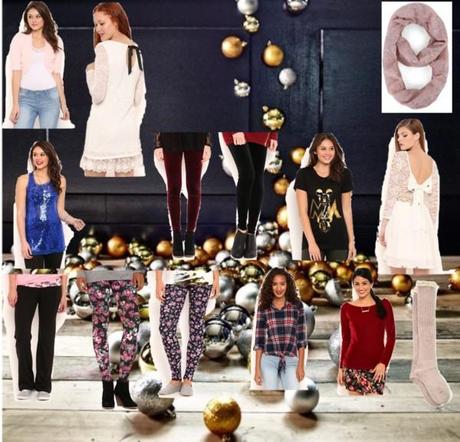 DEB by principesagabriella featuring infinity scarves  













16. Alloy.com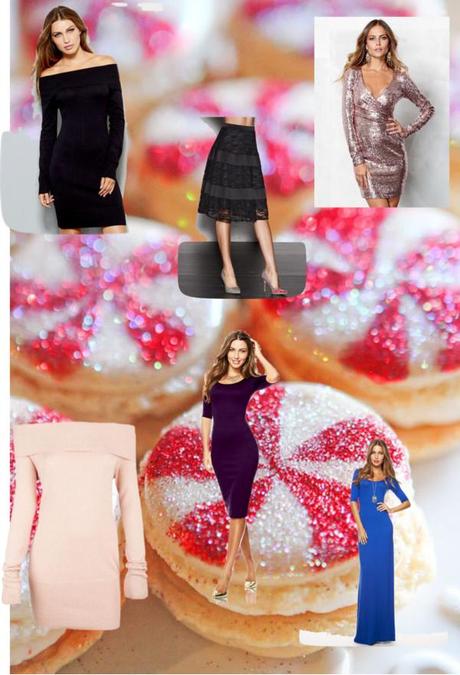 Alloy by principesagabriella featuring a longsleeve dress






**A Few Shopping Tips!**
(These are mostly the same as the ones as in my post last year, but I figured I'd include them, especially for guys who aren't always as great at shopping as women…ha!)
When shopping for a girlfriend/fiancé (or anyone else, really), make sure to find out her size!  Whether it's clothes or shoes or whatever, you don't want to get the wrong one.  Either ask her (probably the best bet!) or maybe her friends/family if possible.

When shopping online, ALWAYS look for a coupon code before checking out!!  Google the store/website name and coupon code and there's a good chance you'll find one (make sure it works as sometimes there's some that don't or have expired!)

Black Friday and Cyber Monday are coming up! Great days to save $$! Almost everywhere will offer some kind of discount.

  

http://www.retailmenot.com This site usually has a lot of good coupon codes!  There's also an awesome app for your phone to make it even easier! 

Check the top of the site your on!  Sometimes there's a sale or coupon code being advertised up there!

Often, if you sign up for the sale/ad emails for a site, they will send you a coupon (right away sometimes).
   That's all for now dears!  Happy holiday shopping!  I hope you all have a wonderful and family and friend-filled holiday season!

   ♥♥ Xoxo Gabriella