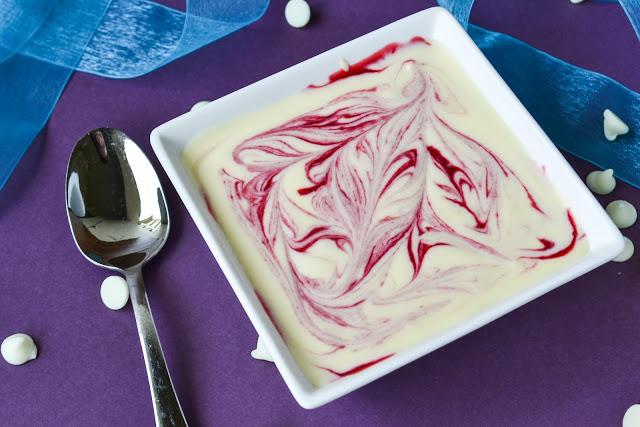 I hate flying! oh I see the irony in it. How can I be in the AirForce for almost 9 years and can't stand to fly? I think its because I've worked around the flight line for too long and have seen the maintenance on aircrafts.   Any kind of turbulence freaks me out! I just flew from Misawa Japan to Seattle yesterday and was so exhausted from my anxiousness (is that a word?) I couldn't sleep and since I left late afternoon on a Tuesday, I arrived early morning on a Tuesday, basically resetting my whole day again.  Can you say exhausting! But I am excited to see my family for a few days in Portland before flying...EEK again to Maxwell AFB for training.  The only thing I'm worried about is if they will have any place for me to cook something or will i be subjected to chow hall food for the next 2 months ick. 


I made this creamy and delicious or should I say Oishii ;) mousse for the very first Blue Ribbon Challenge over on Ana's. Crunchy Creamy Sweet Blog.  She has begun a new and fun challenge where each month there is a themed dessert and you can add your own twist.  This month was Mousse and I'm bringing to the challenge this yummy white chocolate mousse with raspberry swirls. I love how the tart raspberry swirls complement the sweet white chocolate mousse. I made this right before leaving Japan so my husband could have a little dessert saved in the fridge just for him.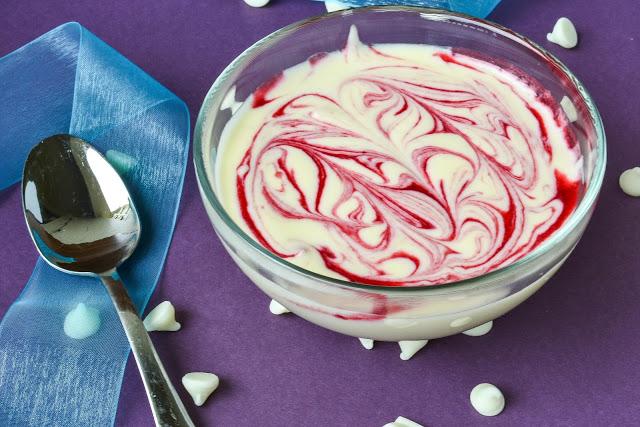 White Chocolate Mousse with Raspberry SwirlsAdapted from Claire Robinson Food Network 
Yields 4 Servings 
Ingredients 7 ounces White Chocolate (I used white chocolate chips)2 Egg Yolks2 Tablespoons Sugar1 1/4 Cup Heavy cream1 Cup Frozen Raspberries thawed
DirectionsUsing a fine mesh strainer, place over a medium glass bowl. Add the thawed raspberries to the strainer and mash with the back of a large spoon until you get about 1 cup of just raspberry puree.  the seeds should not be able to make it through the mesh screen.  set aside.
In a large glass bowl place in your white chocolate chips or broken chocolate bar and set aside.Add the egg yolks and sugar into a small bowl and whisk until pale in color. In a sauce pan over low heat bring 1/4 cup on the heavy cream to a simmer, and slowly add the cream to the yolk and sugar mixture to temper, keep whisking the yolk mixture while your adding the hot cream. Pour the mixture back into the pan and simmer, stir with a wooden spoon until the mixture coats the back of the spoon. (about 5 min)While the mixture is heating up add the remaining 1 cup of heavy cream to a electric mixer and beat on high until stiff peaks form making your whipped cream.Pour the hot mixture over the white chocolate and stir until smooth.Fold in half of your whipped cream into the chocolate mixture to lighten and fold in the remaning whipped cream until combined. 
Using 4 small serving bowls, spoon in about a table spoon of raspberry puree to the bottom of the bowl add a couple large spoon fulls of the white chocolate mousse, add another tablespoon or 2 of the puree to the top of the white chocolate. Spoon in more white chocolate mousse till your almost to the top of the bowl, add another couple of table spoons of raspberry puree and using a skewer make swirl patterns in your mousse. refrigerate for about 1 hour.