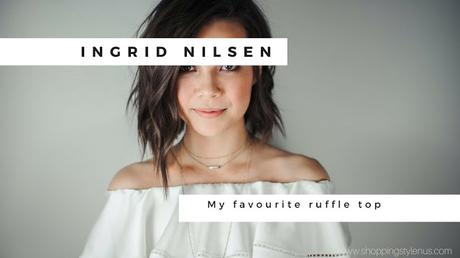 Shopping could be made easy by letting others choose for and knowing what others like on us. So, if our fav people turn to us for some helping hand in their shopping, we should be the best buds and help 'em out.
Recently, Ingrid Nilsen, one of my favorite YouTubers was out for shopping and asked us to choose the best ruffle top out of two. Shealready got her fav and rocking it. But if you had to choose, which one you'd pick?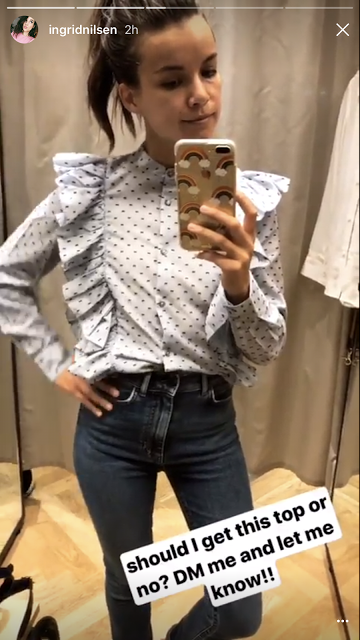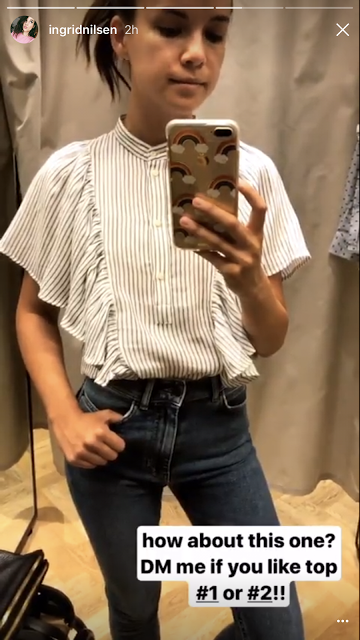 And if you haven't made-up your mind yet, here is the one she put her finger on!
So excited for the first night of #LWTsummit!! A post shared by Ingrid Nilsen (@ingridnilsen) on Sep 7, 2017 at 1:38pm PDT
When I had to pick a Ruffle Top, I picked the one with pin stripes and hints of olive green .
 Share your love with us on Instagram:
Shopping, Style and Us
Ingrid Nilsen
Before you go - 
Choose yur favorite from Ingrid's selections!
 I could have chosen the 1st one with dots. That really stand out for me. Although Ingrid's choice is a classic and migrate from one season to another effortlessly.
*This post may contain affiliate links, products sent by brand/PR for consideration, paid content.
Disclosure Policy