If you want to stay in the heart of Groningen without paying a fortune, then the Martini Hotel is the best choice. The name of the hotel refers to the nearby Martini Tower.
Unfortunately, I forgot to take pictures of the room, but I can assure you that they are cozy and comfortable and of course come with a free Internet connection.
I did however take pictures of the splendid bar! Follow our example and taste some of the local beers!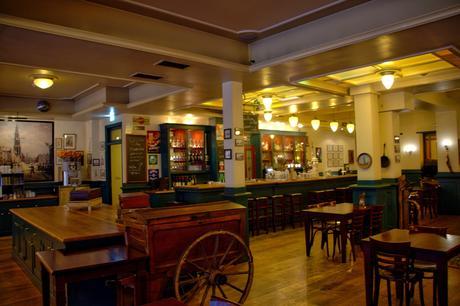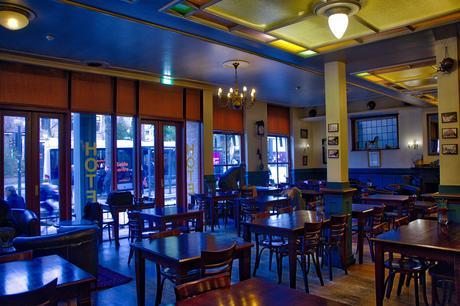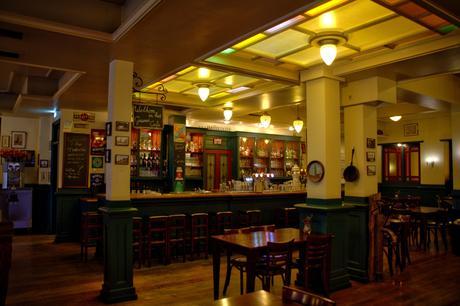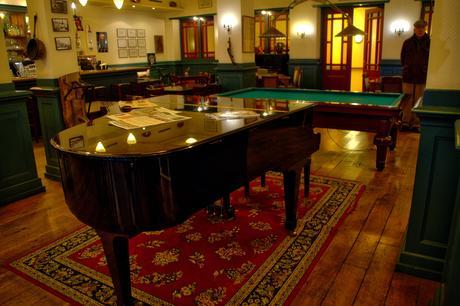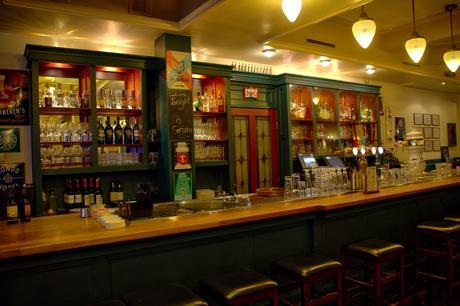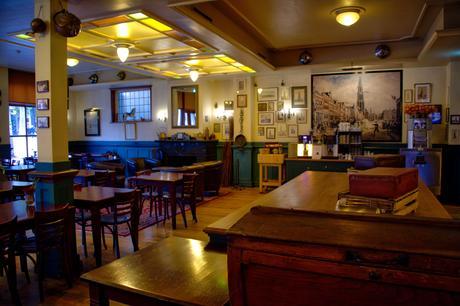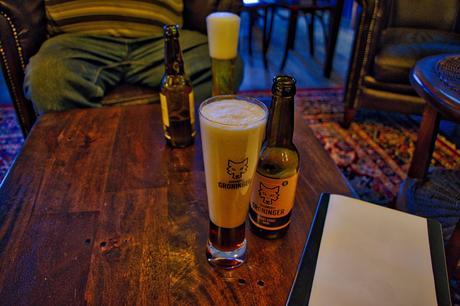 There is an on-site restaurant, called WEEVA. Not the cheapest option in town, but the decor is warm and stunning and the food and drinks are delicious. Highlights were my starter with blood sausage and a main dish inspired by Indonesian cuisine.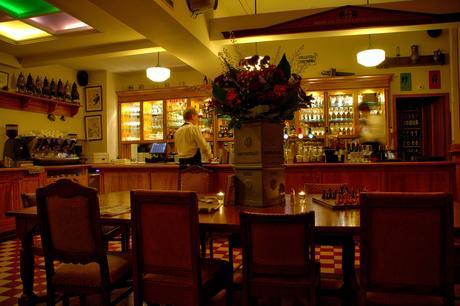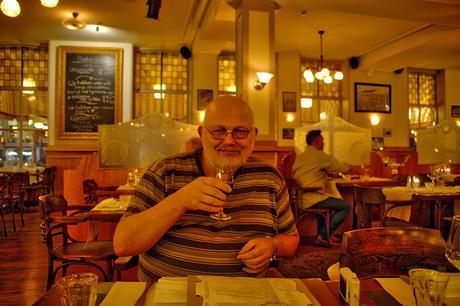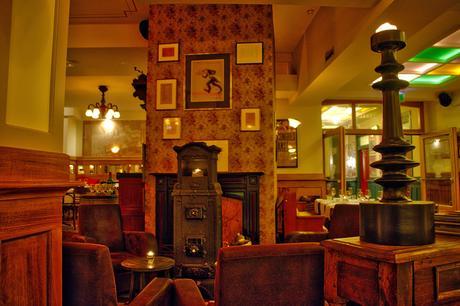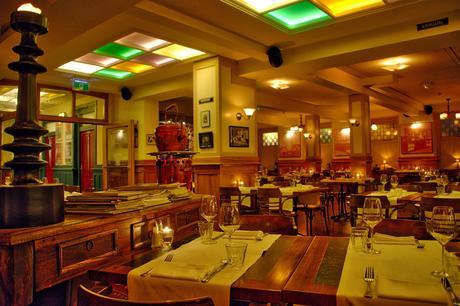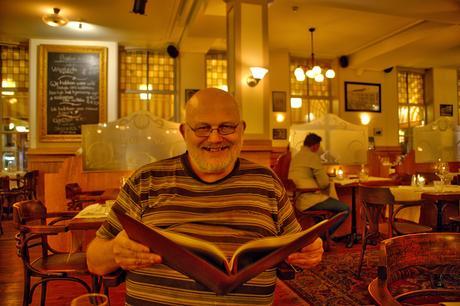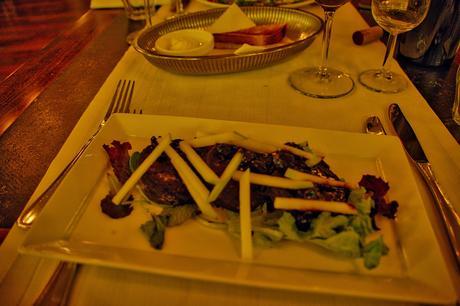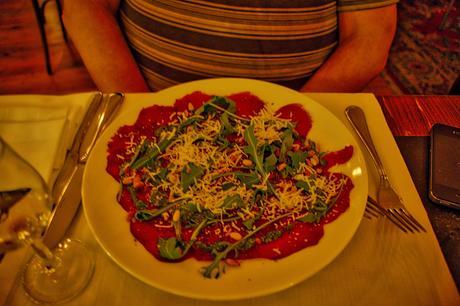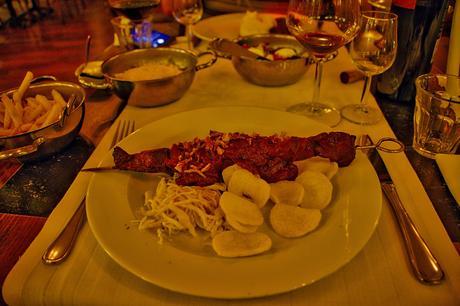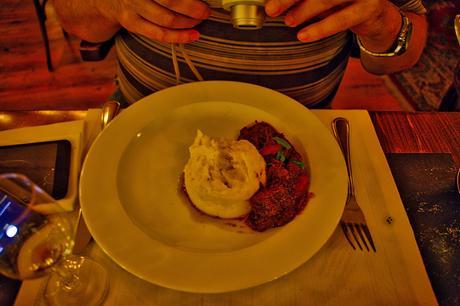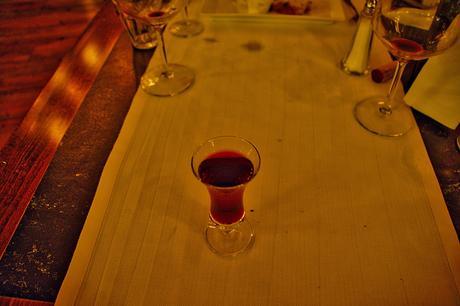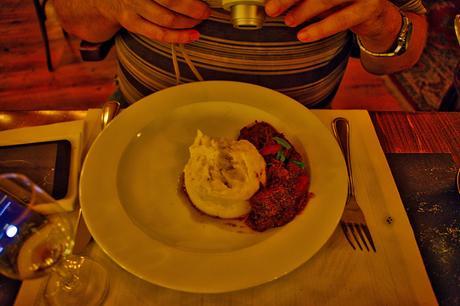 Looking for a place to have a snack or a light meal or a drink? Opposite the Martini Hotel, is de Oude Wacht, a very cozy pub with great food and drinks (especially beers and jenever, a local strong drink).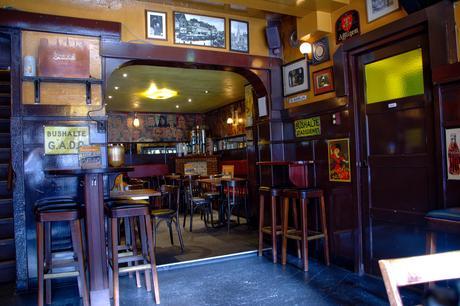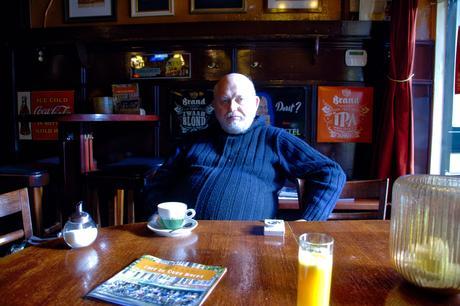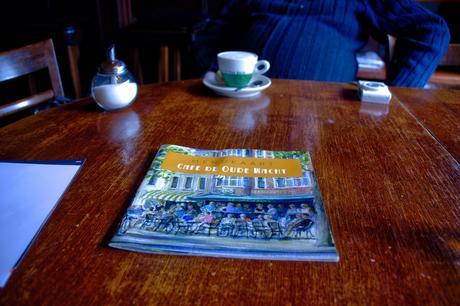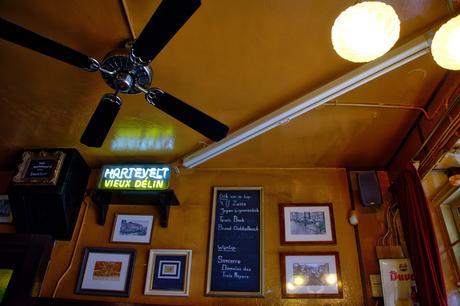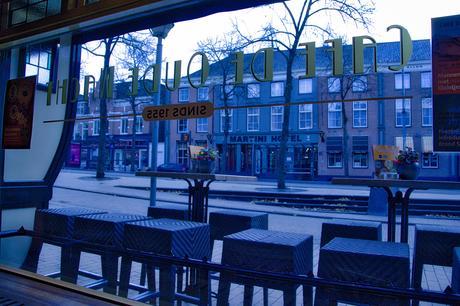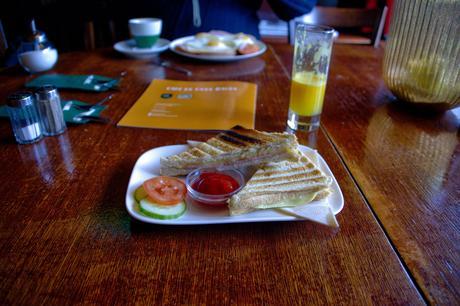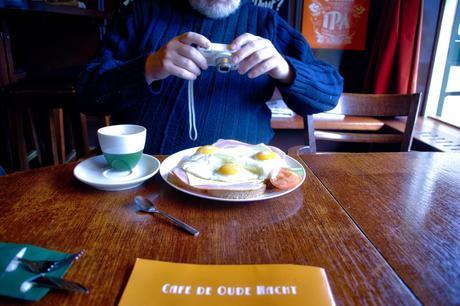 Popular snacks are a "tosti" ("croque monsieur" in Belgium, grilled ham and cheese sandwich, usually served with a small salad) and a "uitsmijter" (also popular in Belgium, open ham and cheese sandwich, with fried eggs on top, also served with a small salad). Lars and I had them for brunch twice.
I was adamant on eating in an Indonesian restaurant before we left Groningen and we did it! Just a few footsteps away from the Martini Hotel is Het Satéhuis and there I could finally taste some of the Indonesian specialties. I went for salmon satay and Lars went for beef. Everything came with a huge portion of rice and vegetables and at least 2 sauces.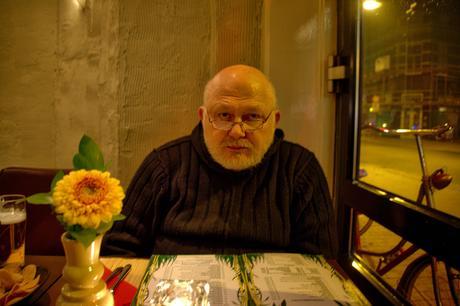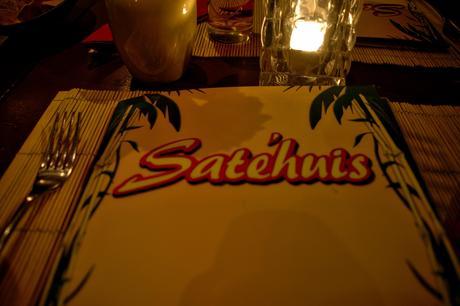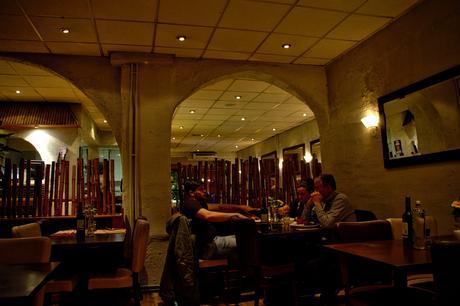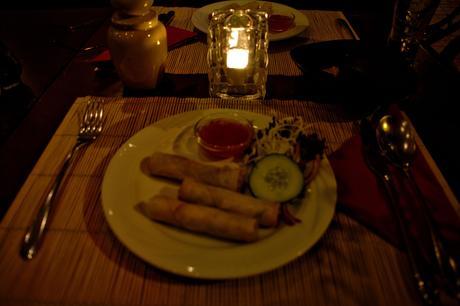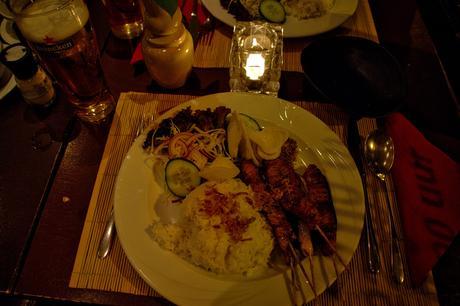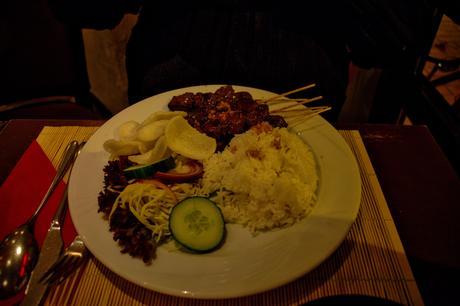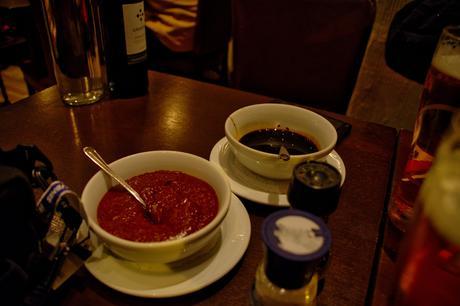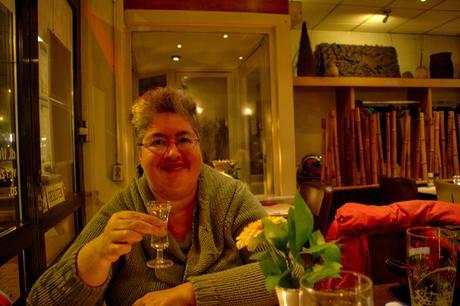 We hope that all of these places inspire you to visit Groningen as well!